Tina, here.
I've been unceasingly shopping for clients the last couple weeks, getting everyone ready for all the events and luncheons and trips and gatherings of all kinds that have been cancelled over the last year. It is so exciting! I've come across some FABULOUS Spring fashion I want you all know about!
SPRING FASHION
Layering Tops
Pretty Blouses
Long Sleeve Tops

Skirts
---
Are you ready to come out of hibernation?! Sign up for an IN PERSON or VIRTUAL package now to get ready for Spring & Summer!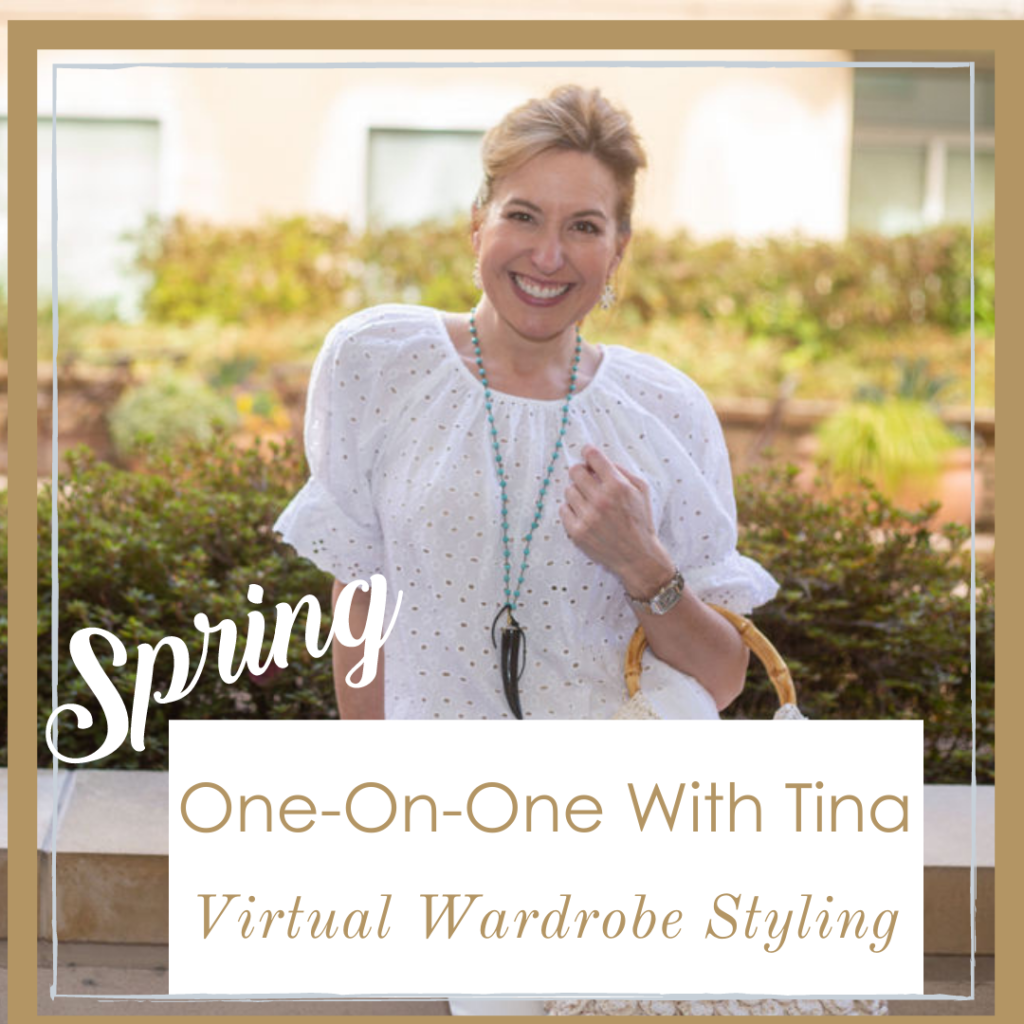 Dresses
Don't miss my latest Guide: [Video & Download Guide] Bootcut Or Skinny Jeans - Which One Should You Be Wearing?
Jackets
Jeans
Jewelry
Shoes
Thank you so much for stopping by - and remember, don't delay! Here today, gone tomorrow!
Best,
Tina
This post may contain affiliate links, including Amazon Services, LLC Associates Program, an affiliate advertising program, and if you click a link or purchase something we have recommended, we may receive a thank you commission from the website. Clicking these links won't cost you any extra money, but does help me keep my site ad free. All the clothes I wear are mine, and are not given to me for any promotional purpose. I buy what I love and wear what I love!