Tina, here.
Do you have a pair yet? Coated jeans have been gaining ground for several seasons, but especially this Fall. ALSO here's some good news. Since we're talking about Fall wardrobes, I am happy to announce that, after several sad seasons and a dearth of good fashion, there are SO MANY PRETTY clothes this Fall!!! Get your closets ready - it seems like the past few Falls we've been replacing or updating classics if we could find them, but THIS FALL you will be "adding to cart" all season long. New, pretty takes on some great classics, and even some fresh ideas I think will become classics. I have a new excitement for dressing and shopping because there is so much good stuff. Now, don't get me wrong, I live for the hunt and when it's hard to find something worth buying for a client or for you all, I thrive on that search. But this Fall, we have an abundance to choose from, so allow me to help you have good taste and avoid buying the wrong things, and sticking with what is truly worth buying. IMHO. 🙂
Coated Jeans For Fall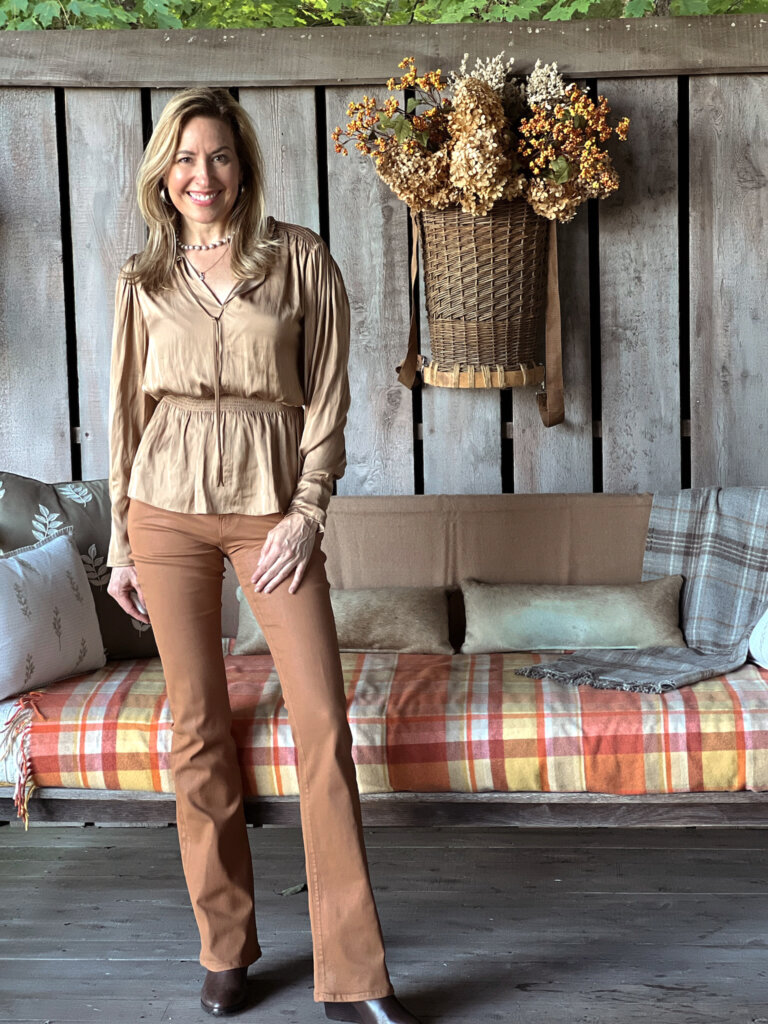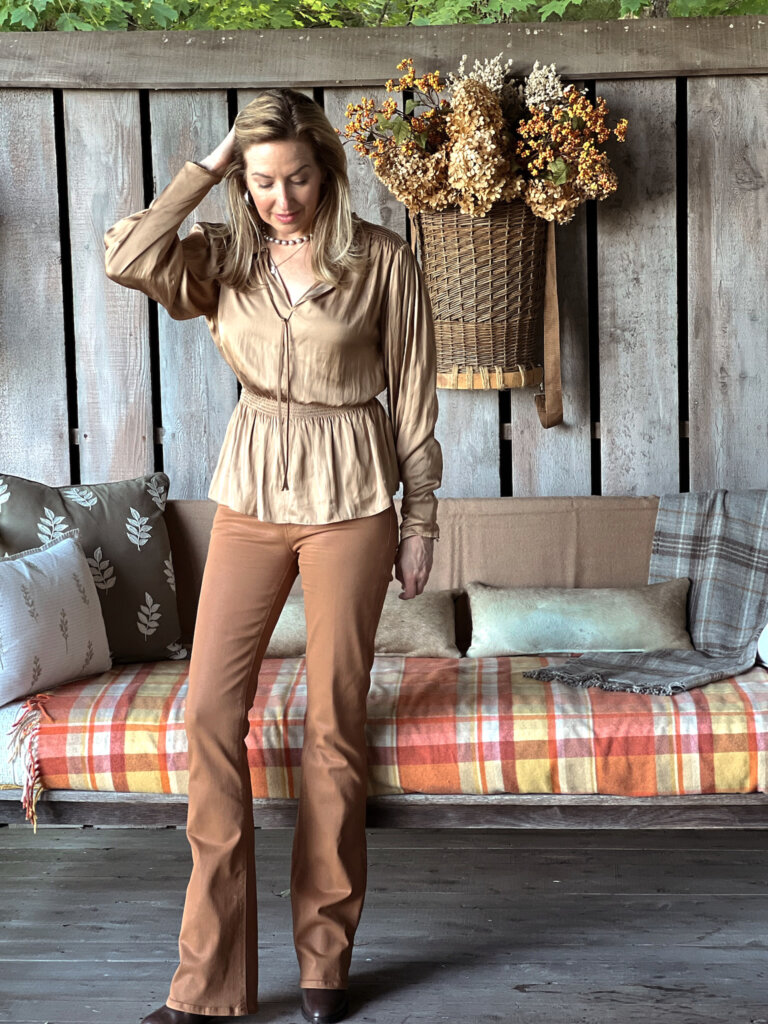 I chose these caramel-colored coated bootcut jeans, because (a) I love the bootcut, and (b) I love anything related to the caramel color spectrum. Hence the tone-on-tone with the caramel blouse.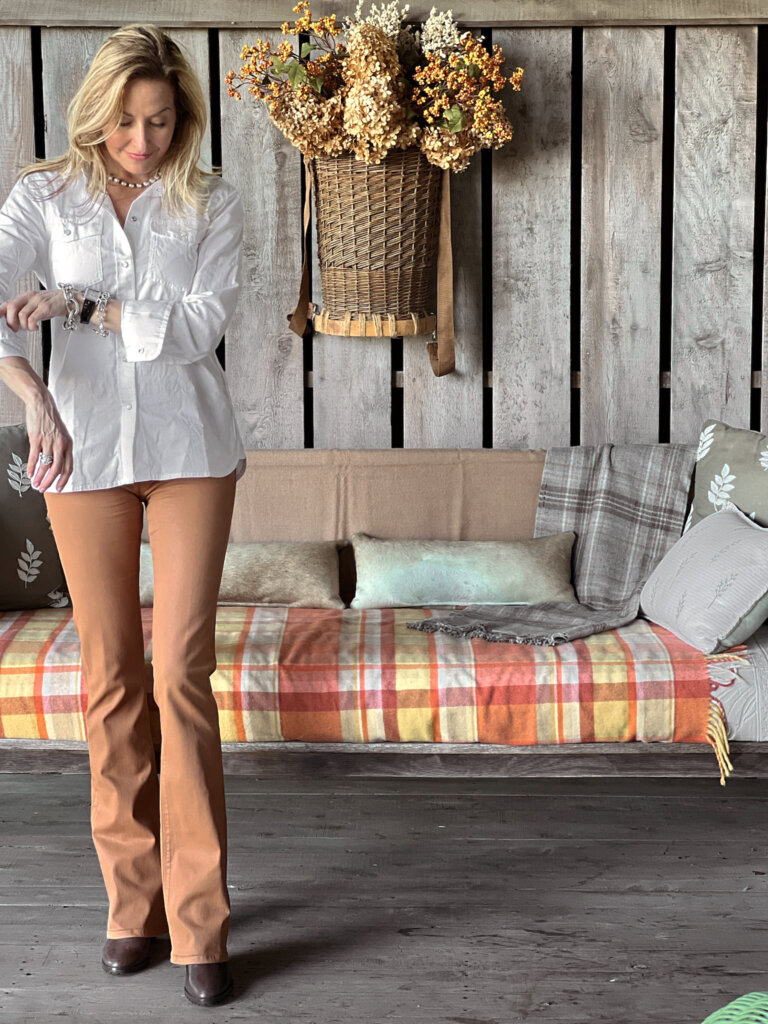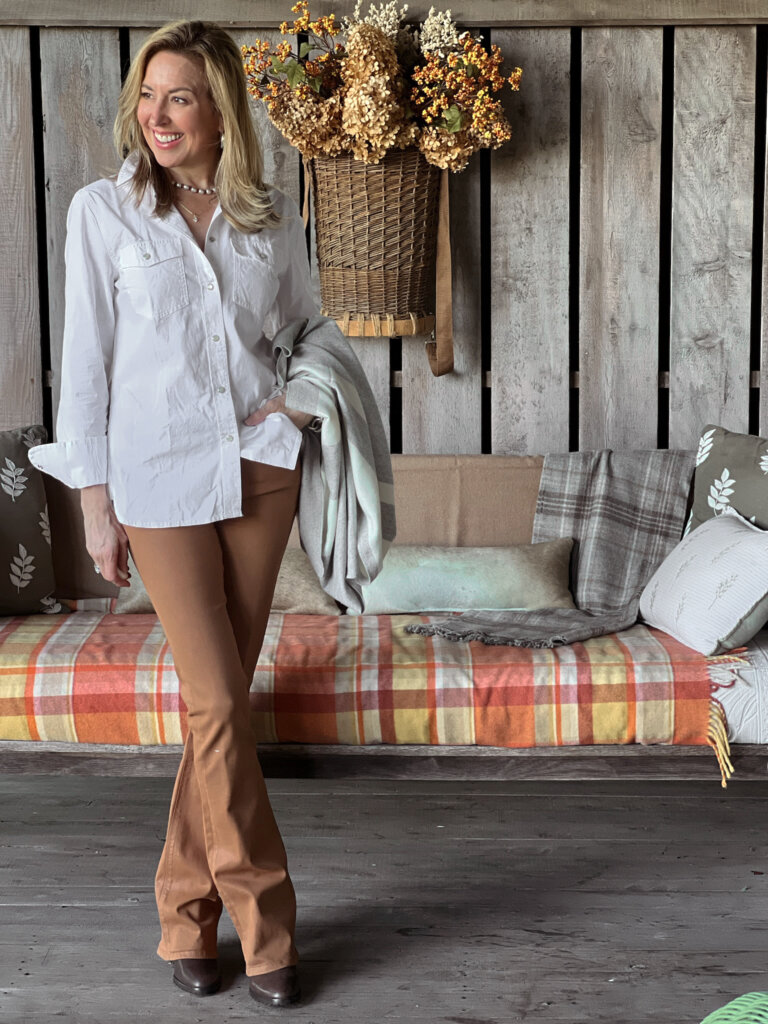 Of course, I also love a great white blouse, like this western style shirt, with real mother-of-pearl snaps.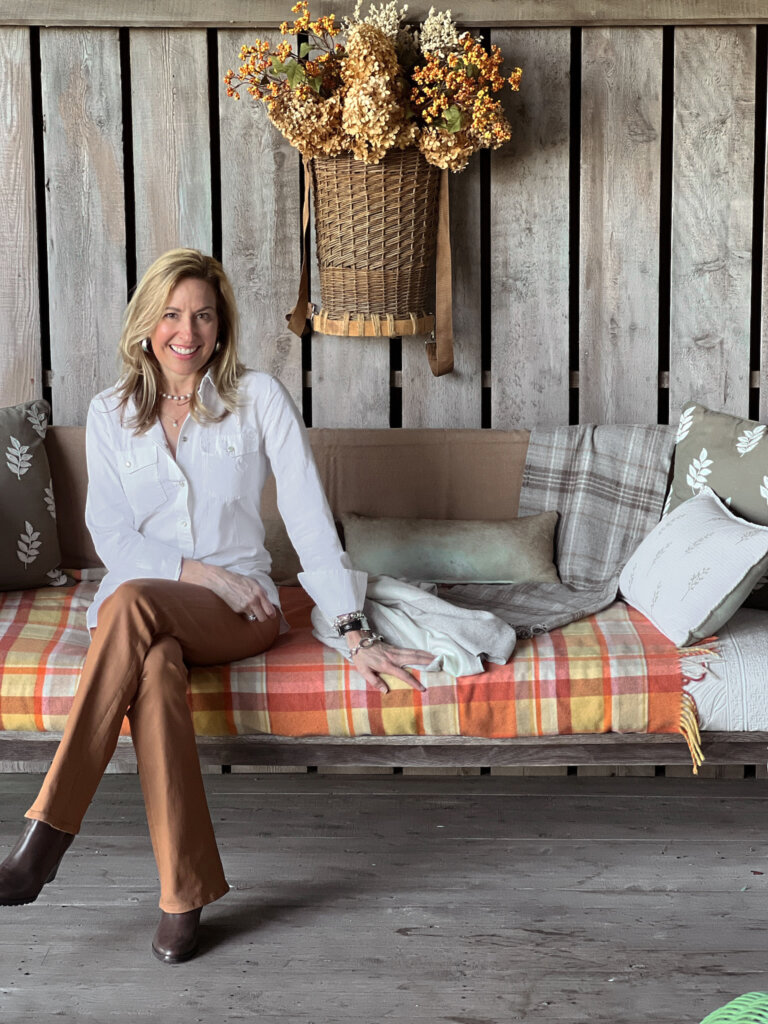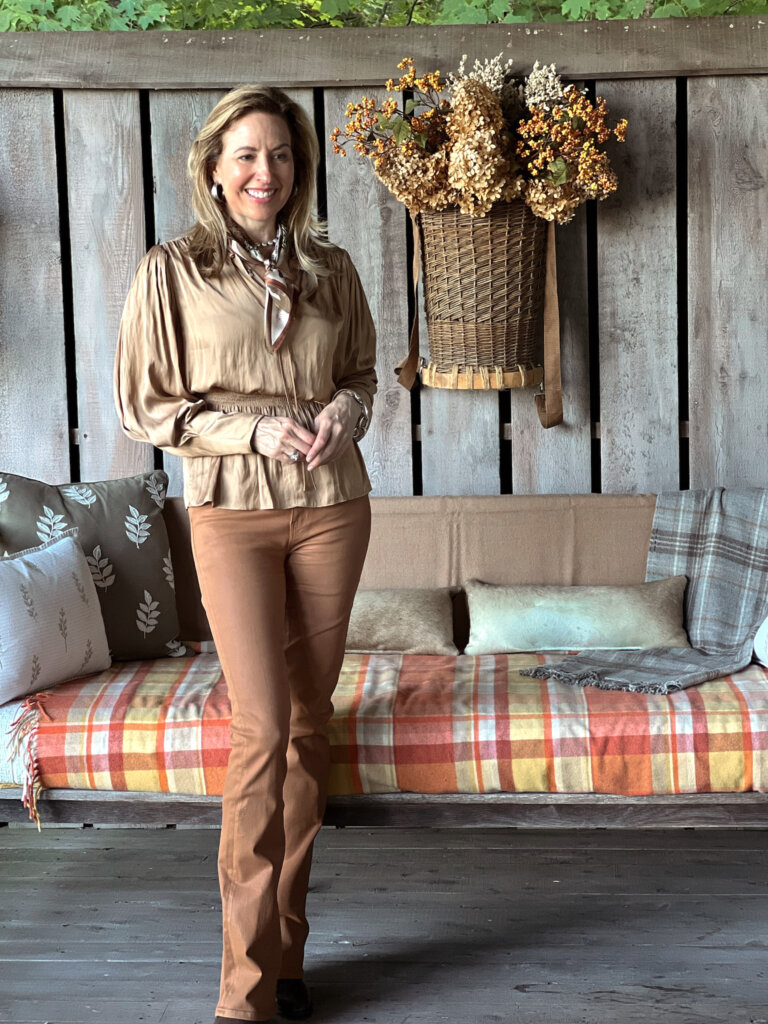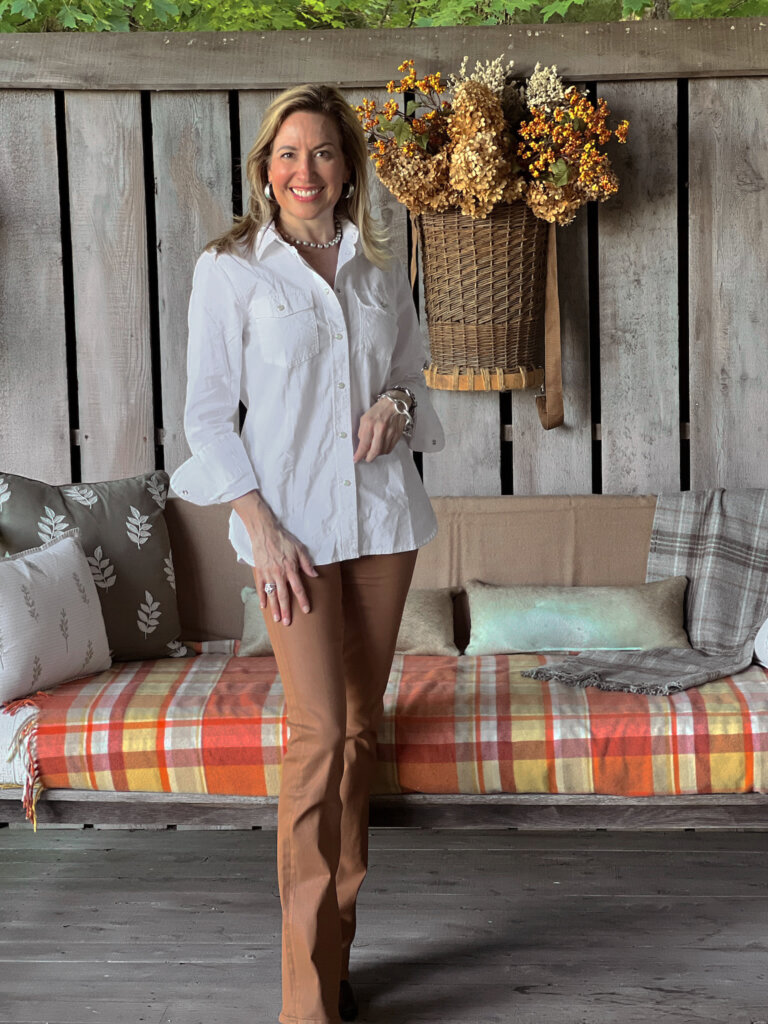 Related: Brilliant English Country Style: An Ode To Queen Elizabeth II's Life Outdoors
More Coated Jeans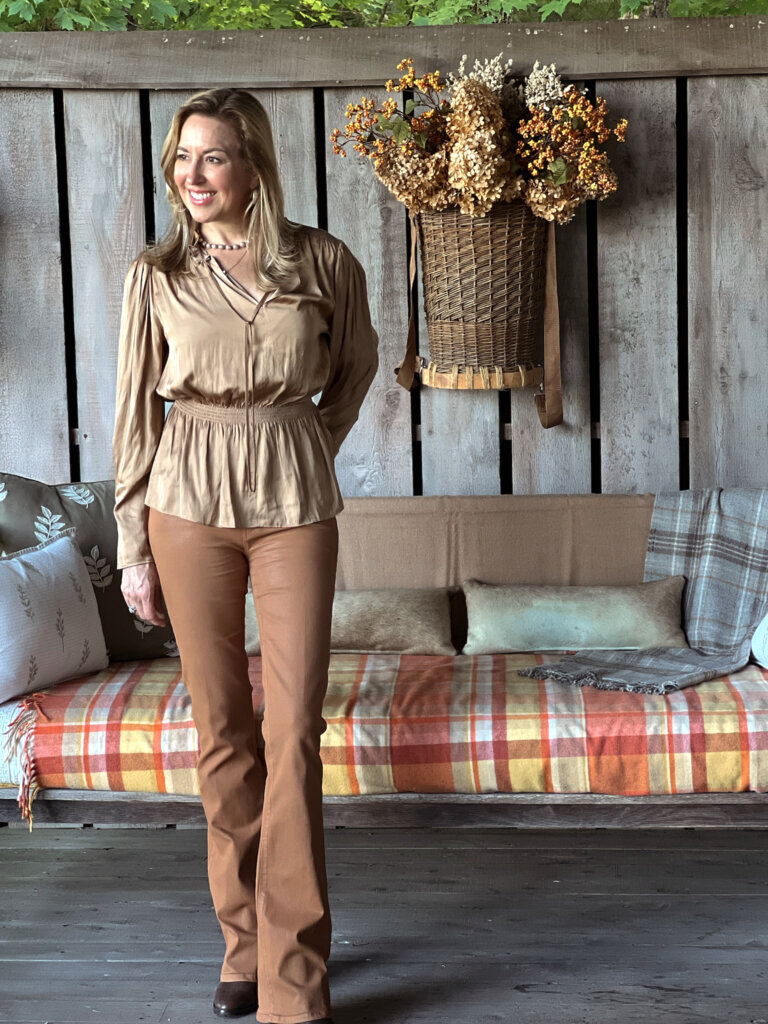 So, so many more blogs to come with pretty Fall blouses, sweaters, blazers, dresses and more!
Happy shopping and thank you for visiting. Insiders, don't forget to check out all your premium guides! 
Best,
Tina
This post may contain affiliate links, and if you click a link or purchase something we have recommended, we may receive a thank you commission from the website. Clicking these links won't cost you any extra money, but does help us keep our site ad-free.