Tina, here.
What is happening. What in the world is happening. I'm not really posing a question, it's more a comment on the craziness in which we find ourselves. Last Fall everything was about WFH clothing, and to my everlasting pleasure, yoga pants were not on anyone's list, because it turns out that we were right about tight lycra not doing much for one's confidence, no matter how comfortable you think all that elastic is. (I differentiate between athleisure and loungewear. Loungewear can be elegant. Athleisure, code for yoga pants, is never really elegant. And I further differentiate between joggers and actual loungewear, because joggers are generally speaking, awful, whereas cashmere, real or faux, pants are chic.) So what in the world will we be wearing this Fall, and more importantly, where will we be wearing these outfits?? Good news. What I'm about to show you can be for your home life or your life outside the home. Key point - one of the big trends is knitwear.
First of all, Fall fashion is all over the place. Literally. It's almost impossible to pinpoint major trends. I guess no one knew what the world would be like when they had to imagine Fall 2021/Winter 2022. There are a lot of "micro trends," some that are lovely, and some that are not at all. You'll see references to the sultry Roaring '20's, the New Look postwar 1950's, and, uuggghhhh, '90's grunge. So basically, this means that you can wear what you want and pretty much be "in style."
Here are the fall trends I can get behind.
1. Lilac. As in the color.
Weird, because it's not Spring. But just like suede and linen are now year-round, I guess sorbet colors are, too. Lilac was big for Spring, too - maybe they overbought and decided to carry it into Fall for that reason? It's fine, it's pretty and I love a cashmere lilac sweater with, what else, but white jeans. The lilac blazer I'm wearing in the cover image (sorry it's fuzzy - that was my fault) is from Halsbrook, which is sold out, but here is a gorgeous one!

The secret to wearing lilac or any sorbet color for that matter in the Fall, is to pair it with camel, grey or ivory.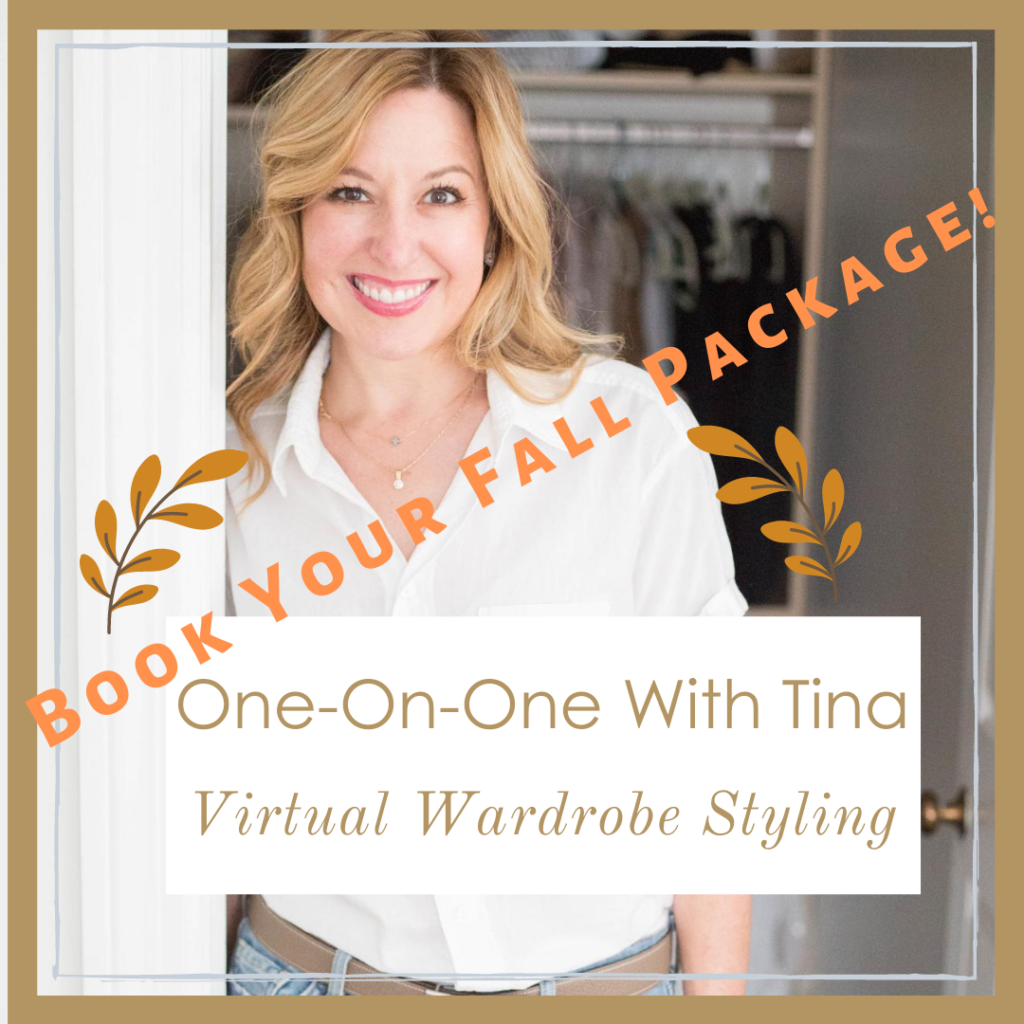 2. Knitwear. As in cozy sweater knits.
Caution: wear your knits as separates. You may be tempted to buy the whole knit ensemble, cable stitch sweater and matching pants. Don't.
First, the "Don't."
These would be the "do's."
3. Mid-Rise Denim is Back. Hallelujah.
It used to be, 15 years ago when I started, I could barely find a mid-rise jean for all the tacky low-rise jeans. The past few years it became near impossible again with the onslaught of high-rise and mom jeans. For most of us, a mid-rise is the most comfortable. There are exceptions, and when I realized this, it was a huge revelation.
Related: Why It's Hard To Find Jeans That Fit
4. Slimmer Silhouettes. Also Hallelujah.
More feminine, less sloppy. Nipped waists. Suits (seems ironic, doesn't it). Pumps. Hoping the terribly oversized everything trend is on its way out. You'll see drapey tops and full skirts, but less voluminous than perhaps before.  Sidenote: I've found it curious that as men's fashion got slimmer and slimmer over the past several years, to the point of men wearing women's skinny jeans, women's fashion seemed to get blousier and fuller, to ridiculous proportions in some styles likes these dresses.
5. The IT Handbag. Lord help us.
Now that we are going places, the handbag matters again as an accessory. And gloves!! I'm so excited about gloves.
These are some of the most popular "It" bags right now that I would put in the classic category. Notice anything? They're the same ones that have been popular for a few years. Nothing really new. (Now there are plenty of trendy "It" bags but I don't waste time on those because they are that - a waste of time and money.)
These are a bit more palatable on the wallet, and great Fall handbags.

I'll do more posts on Fall handbags in the next few weeks, and gloves.
Let's get excited about Fall...it's my favorite season. Soooooo many good clothes! Thanks for stopping by!
Tina
PS Don't forget to buy a One-On-One Virtual Wardrobe Package with me NOW! I'm booking into September.
This post may contain affiliate links, and if you click a link or purchase something I have recommended, I may receive a thank you commission from the website. Clicking these links won't cost you any extra money, but does help me keep my site ad-free.