Tina, here.
Turn on your twinkle lights, turn up the Christmas carols and put some hot apple cider on the stove...it's TIME!
Holiday Gift Guide 2021
Shop now before everything is literally gone and the terrible Grinch steals Christmas straight from the supply chain. These are the best of the best in gifts for everyone on your list.
Each and every gift has passed through my vetting process on fabulousness, price and ease of ordering. Knock it out today while these are in stock. It's real - this supply chain is a mess. So buy now, and enjoy Black Friday and the whole of December in front of the fire counting sugarplums dancing in your head!
Holiday Gifts Of Love, Joy & Comfort
These gifts (nearly 40!) are mostly for the women and girls in your life, whether she's a mother, mother-in-law, sister, daughter or friend. You'll find teacher gifts, hostess gifts and gifts for yourself! And a lot of them are under $100, and LOTS under $50! I've tried to stick to as few retailers as possible to make shipping easy.
Insiders, who get premium content and early releases, have already been shopping this Holiday Gift Guide and snapping up my picks. If you'd like early access to special deals and exclusive style guides and videos, become an Insider!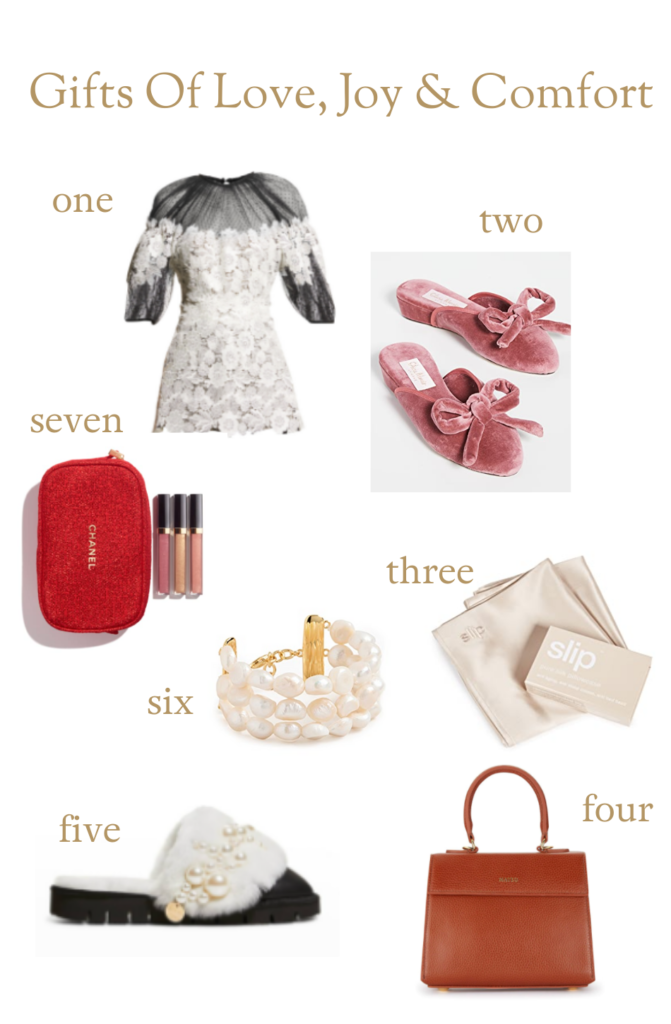 ONE | TWO | THREE | FOUR | FIVE | SIX | SEVEN
This Lela Rose top is a forever piece. It would be a wonderful gift for the mother-of-the-bride or groom, and could be paired with black satin pants or skirt. And just as gorgeous with a pair of crisp white jeans and heels. It's an inheritable, collector's piece.  |   The SLIP pillowcases (they also come in white and other colors) were the NUMBER ONE seller from my Nordstrom Anniversary Sale shopping guide. I sleep with one, and even travel with it. No more face creases when you wake up (good for wrinkle control), and I swear it keeps my hair from falling out 🙂 .  |   This cognac handbag is A FIND! It's so classic and ladylike. It will be an inheritable bag, too. And it's that impossible-to-find color and size. Also comes in black.  |  The shearling pearl-encrusted slippers are so glam. A true splurge, but you know who has to have them. | This triple strand baroque pearl cuff bracelet looks VERY expensive, but isn't.  |  The Chanel glossimers are the only ones I wear. They are outstanding, and this gift set is as much about the presentation as it is the perfect color palate. 
---
Related: Your Holiday Wardrobe Capsule Is Here! Shop Now!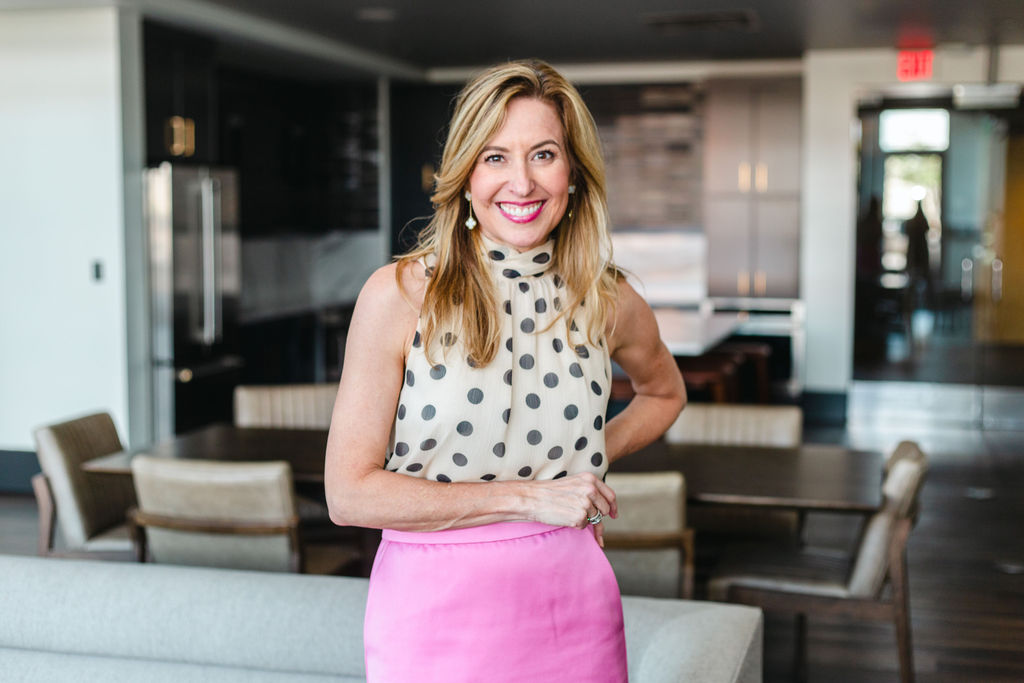 ---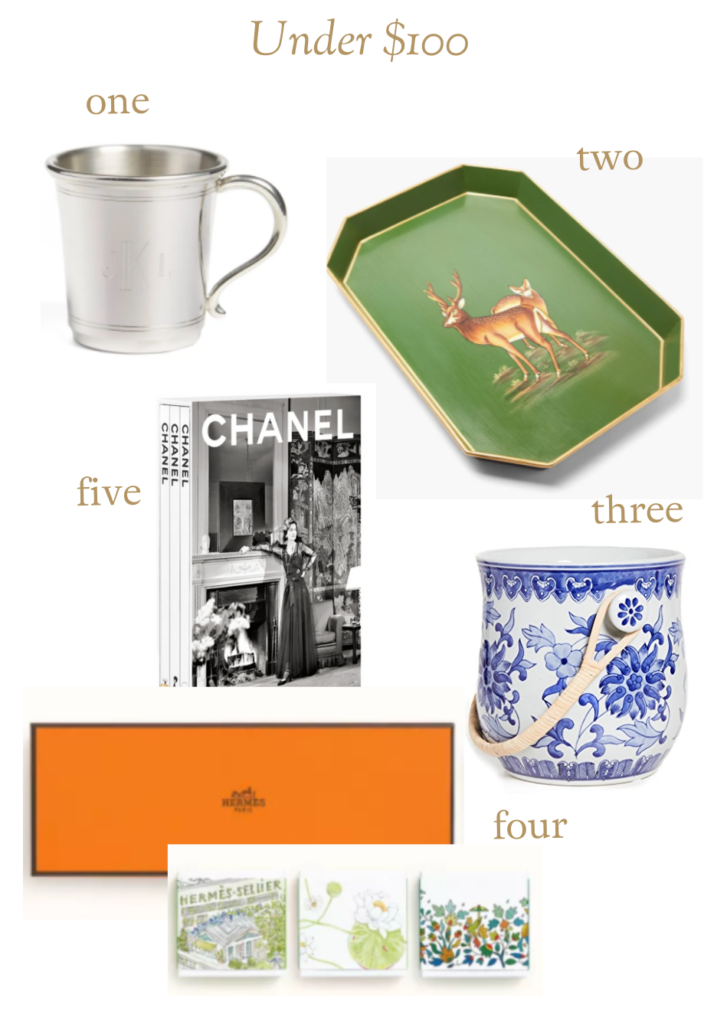 ONE | TWO | THREE | FOUR | FIVE
BUY THIS BABY CUP IN BULK! Trust me - the day is coming when you will not be able to find gifts like this pewter cup. I have my silver baby cups my aunts and uncles gave me, and they are some of my most cherished possessions. This gift-giving tradition is being lost, so please, keep it alive, and buy these baby cups in bulk to save up and give to all the parents and babies in your life.  |  Can we just all agree that this deer tray is the cutest thing ever? And it's only $102!! Perfect gift. Limited quantities.  |  This Spode wine bucket could have a hundred uses - orchid vase, ice bucket, Christmas card holder, catch-all, ... |  These Hermes gift soaps sell out every year FAST. You can choose 3 for your boxed gift set, and it makes the most impressive presentation.   |  The Chanel book set is a lot of bang for your buck. Really, no household should be without it.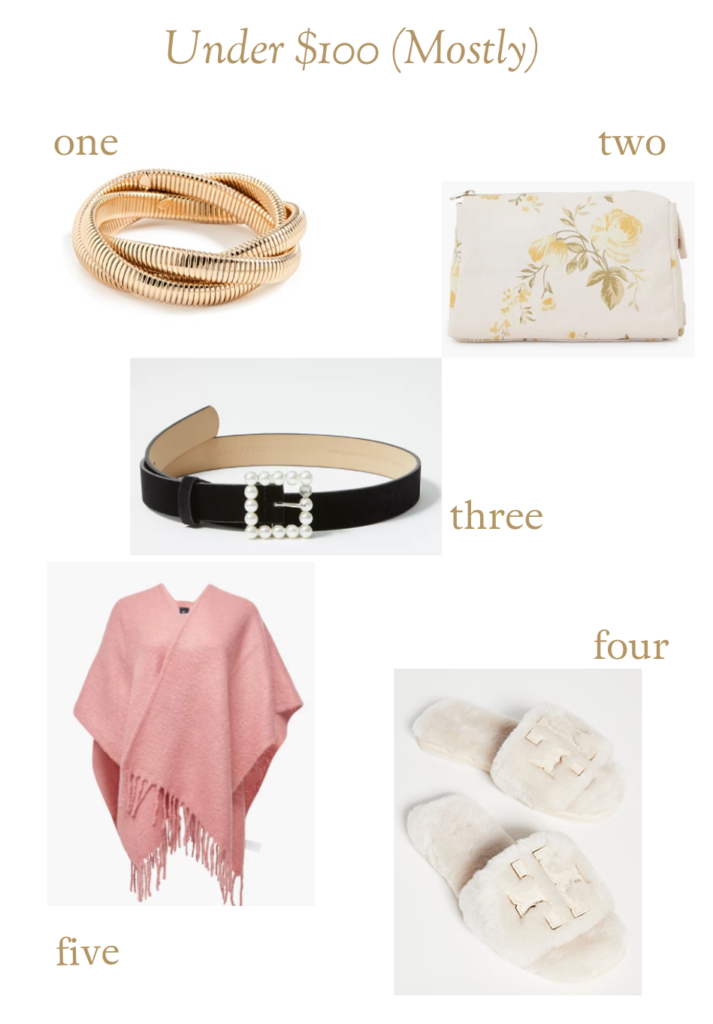 ONE | TWO | THREE | FOUR (ok so these are over $100, but the others kinda round it out 🙂 )| FIVE
These are all no-brainers. I have this gold bracelet and get stopped all the time - maybe get a few to have on hand as gifts. |  The gorgeous, soft wrap is only $59 and comes in several colors.  |  I also need to mention, this Ann Taylor peal buckle belt will probably sell out within days.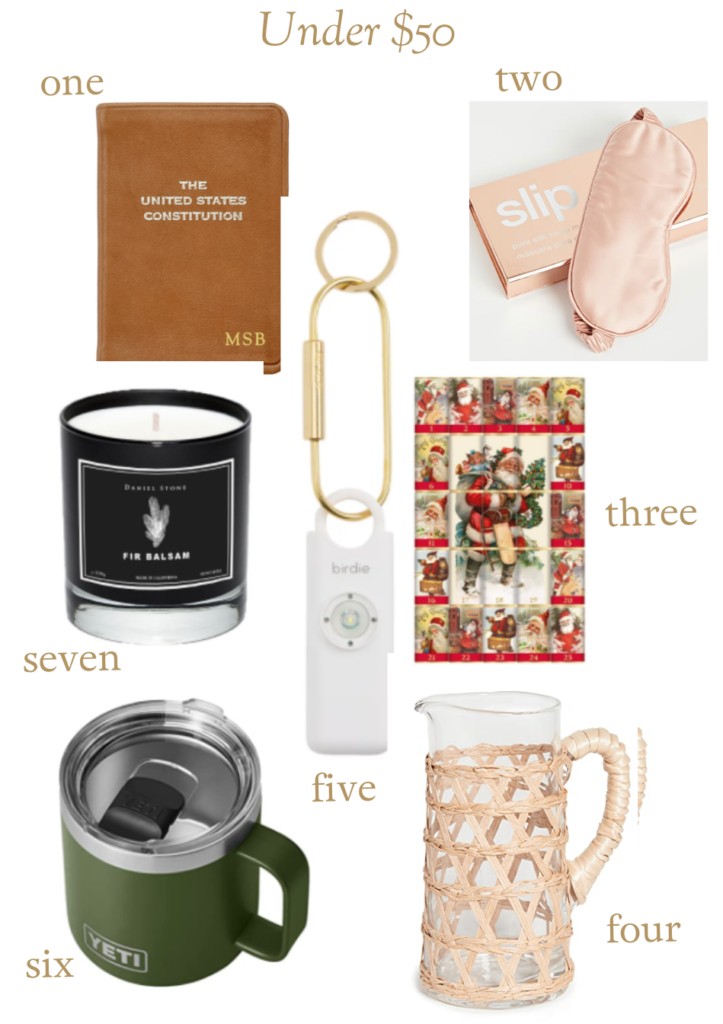 ONE | TWO | THREE | FOUR | FIVE | SIX | SEVEN
I would like one of each, please. How great would it be to give everyone in your life this beautiful, small leather-bound copy of our Constitution? I actually read it this Summer and have to say it makes for great reading.  |   Buy EVERY female in your life one of these key chain alarms. It's a MUST, and they are so cute.  |  This Yeti is apparently what every human wants this Christmas, male and female alike.  |  A word on balsam - it's rare. I've been searching for a true balsam candle, and apparently there was a problem with the balsam fir tree crops a few years ago so quality candles are tough to come by. But I found one for you - it's the scent of Christmas and Winter.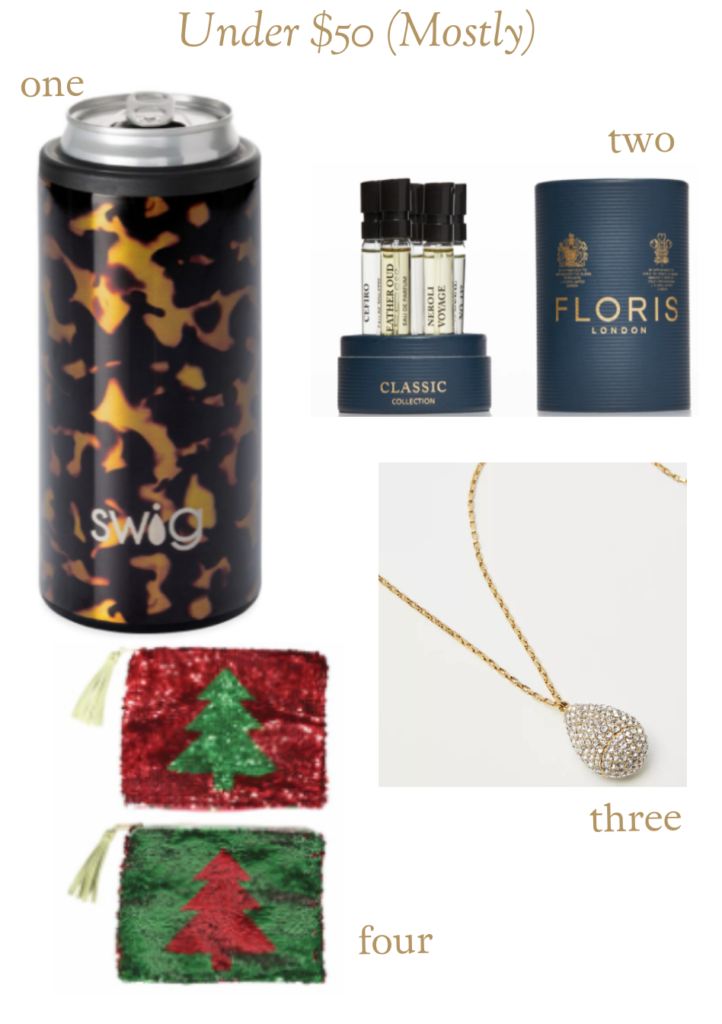 Each of these gifts is about the "oooh's!" and "ahhh's!" you'll hear when they are opened. Just easy-peasy, fail proof gifts.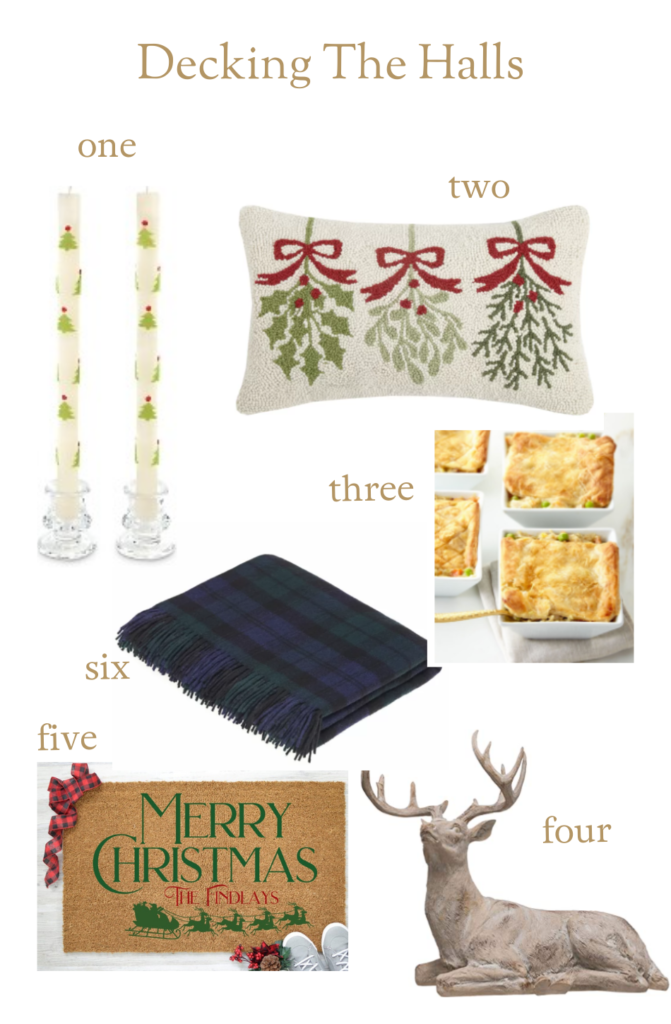 ONE | TWO | THREE | FOUR | FIVE | SIX
GREAT hostess gifts, but also I thought you might see something you need for your home as you start decorating this season! I've recently gotten into candles like these, with little decorations. Aren't these tapers beautiful!  |  Ok, let's talk about making your life simple and elegant. Send a box of these homemade chicken pot pies to the family who just moved, had a baby, or who you're visiting. You can schedule them to arrive on a date of your choosing. How great would it be to have them arrive the day you show up for your visit! SO thoughtful.  |  This recumbent deer could grace your entry, dining table, sideboard or mantle. He's about to sell out, fair warning.  |  This blackwatch plaid blanket is correct, meaning, it's the real mccoy.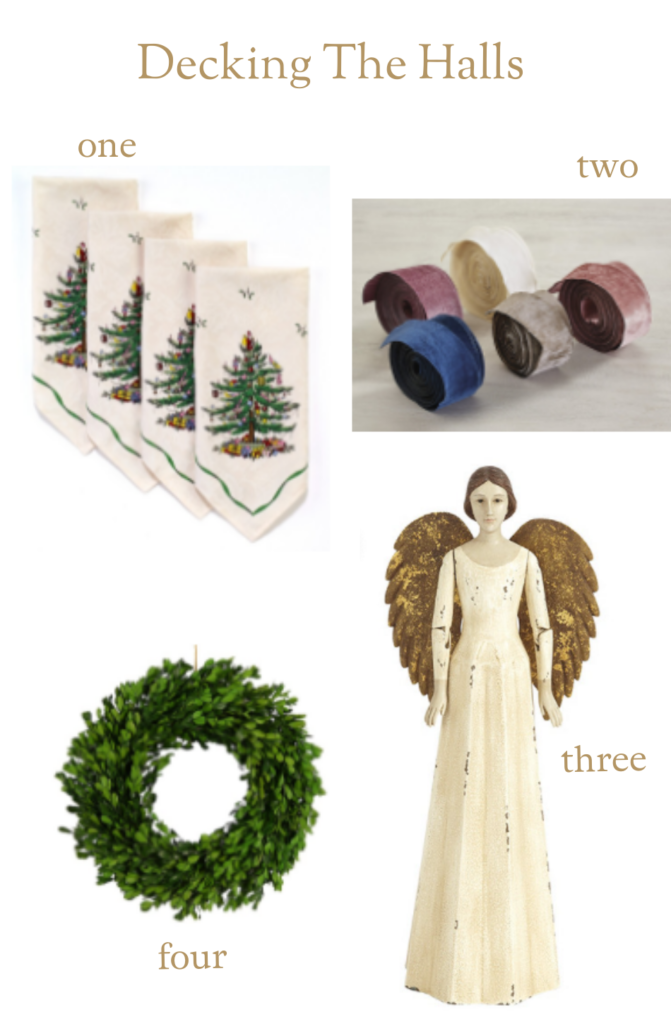 You don't have to have Christmas china or plates that match these napkins. They're just happy and will make everyone in your household happy.  |   This sweet angel can top your tree, table or mantle. I think it's hard to find an angel with a pretty face, and this one is so pretty.  |  This boxwood wreath is a great price! You can save it and use throughout the year at different holidays by changing the ribbon. 
These 40 or so gifts will sell out fast...I'll keep checking and updating the Gift Guide for you, but go ahead and check everyone off your list today while you still can!
Merry, merry,
Tina
This post may contain affiliate links, and if you click a link or purchase something I have recommended, I may receive a thank you commission from the website. Clicking these links won't cost you any extra money, but does help me keep this site ad-free.