Tina, here.
You know I'm not one for wearing Christmas red and green together during the Christmas party season, unless it's for the delight of little ones who just want to laugh and smile and don't care that you look like a Christmas tree with red lights. BUT I do love wearing Christmas red with white (not red with black, unless you're attending a Georgia game) and Christmas green with black. You probably have hanging in your closet the elements of these outfits to recreate for a party without having to buy anything new, but if you need some updates, I've included links to some good ole favorites.
Christmas Party Outfits
Red Plaid and Creamy White Velvet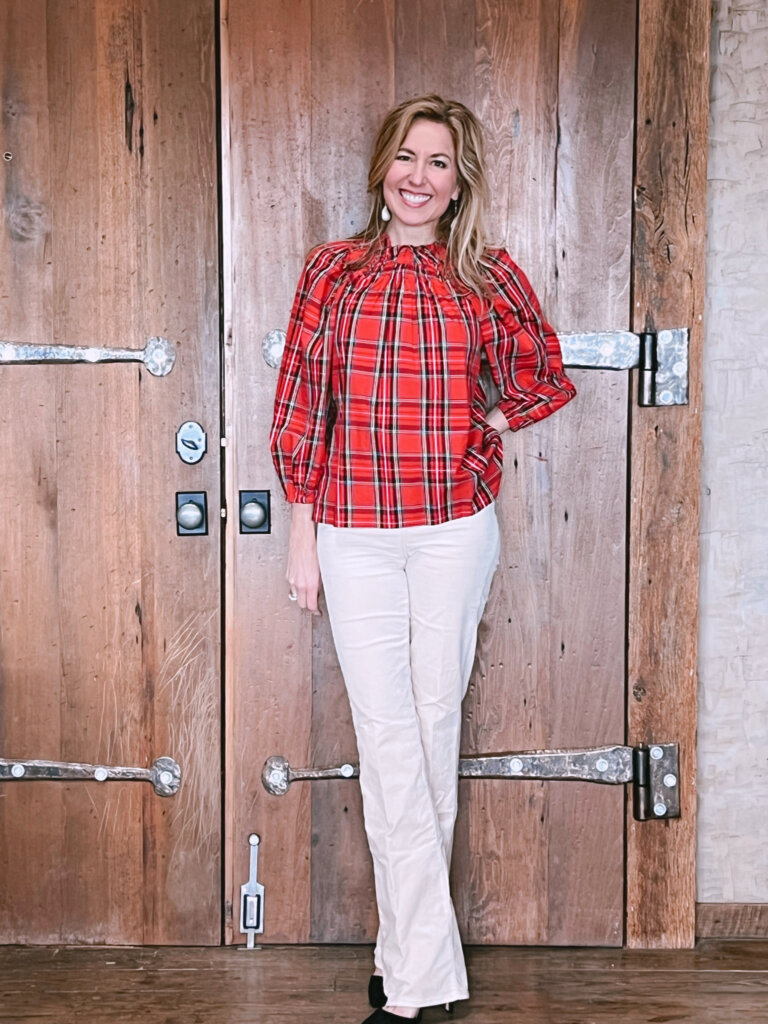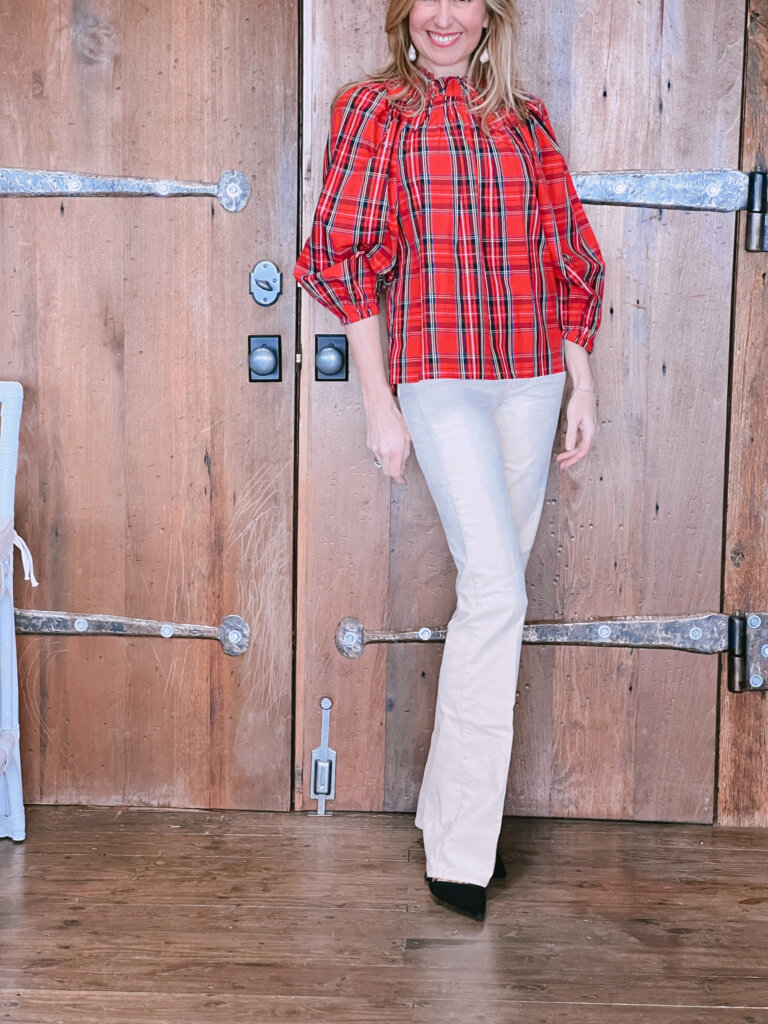 I'm wearing these velvet jeans. I loooove them (even though they look terribly wrinkled). However, they are very high-waisted, so I can't tuck anything in them, but you really don't need to. I'm also wearing this blouse, which you can also wear with white jeans for a more casual look. (Mine is technically last year's version, this one is this year's new version.) J. Crew kind of has the corner on the market for tartan and plaid, and they have for several years. I love that they are still embracing it for the holidays. Here are my black suede slinkgbacks, and they are quite comfortable. Good heel height!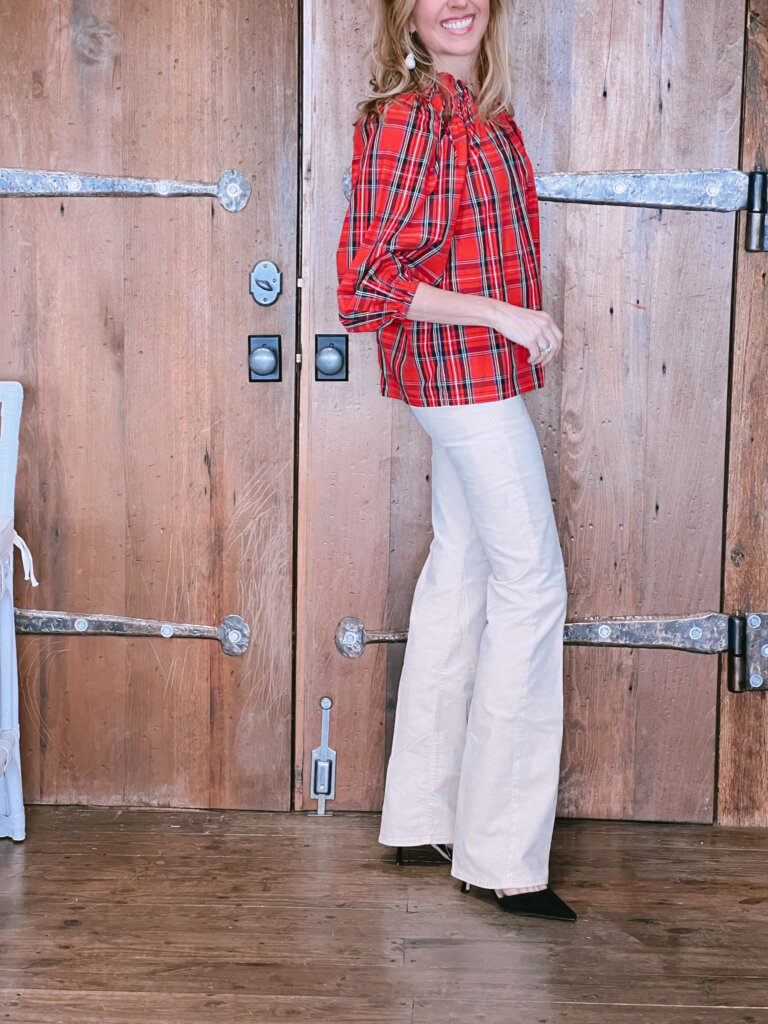 Blackwatch (green and black) Plaid and Black Paillettes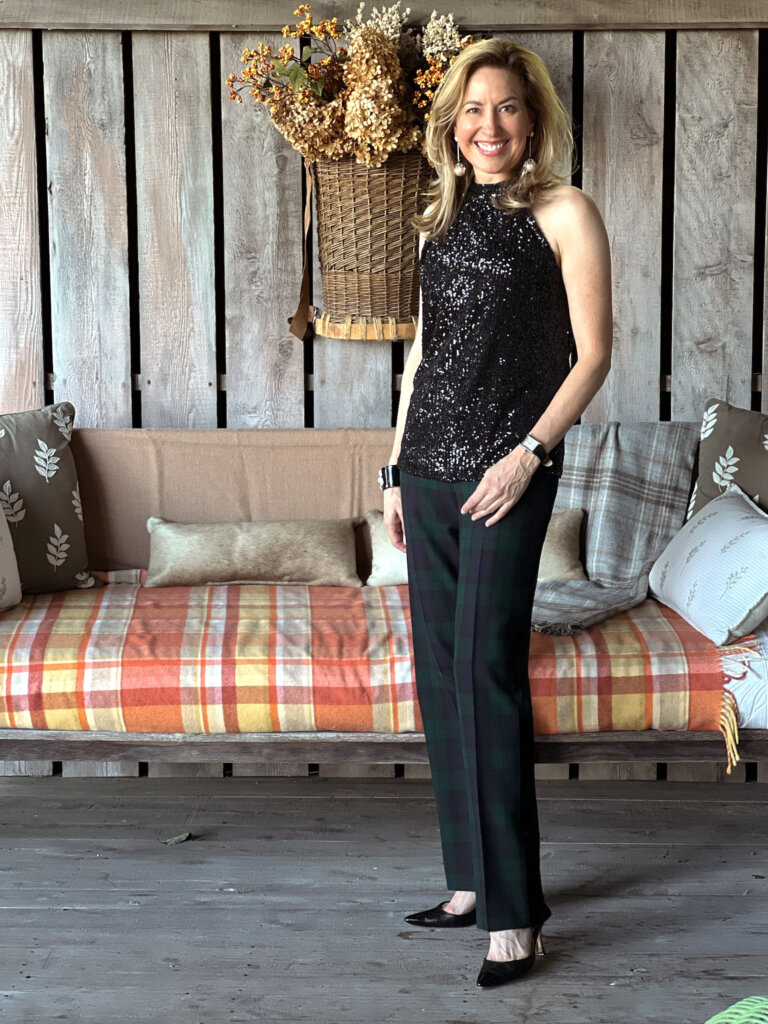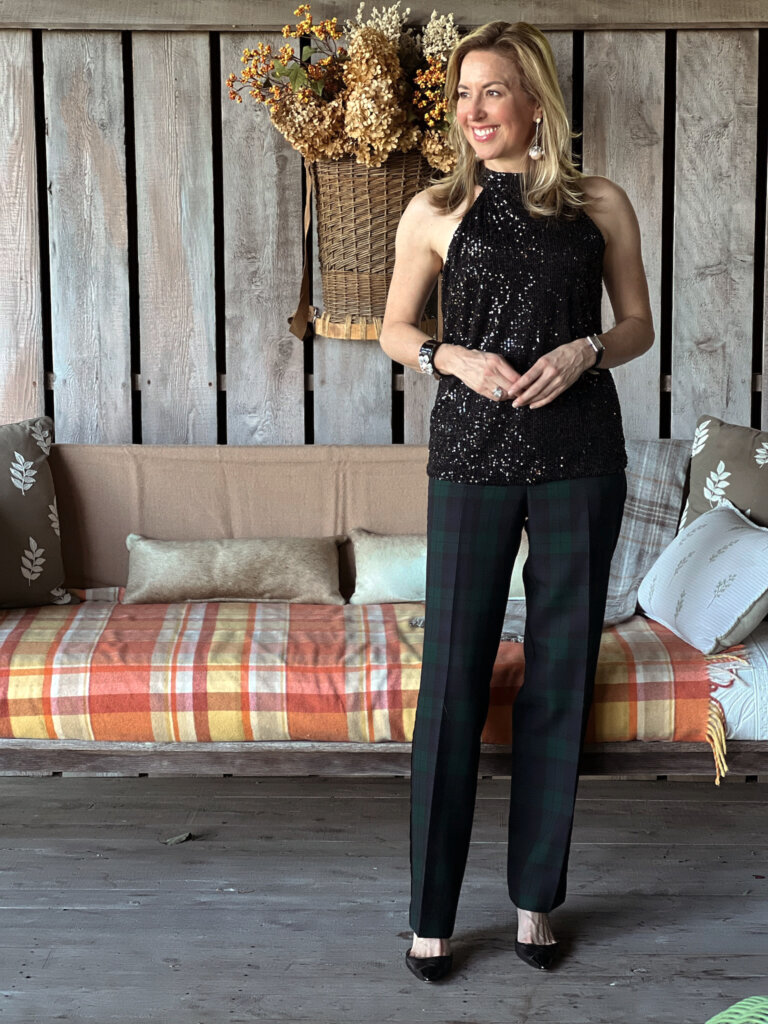 I'm wearing these blackwatch plaid wool pants from J. Crew. I dressed them up with a sequin top (similar here and here), but I also like them styled with a denim shirt for a more casual look, or a black turtleneck sweater.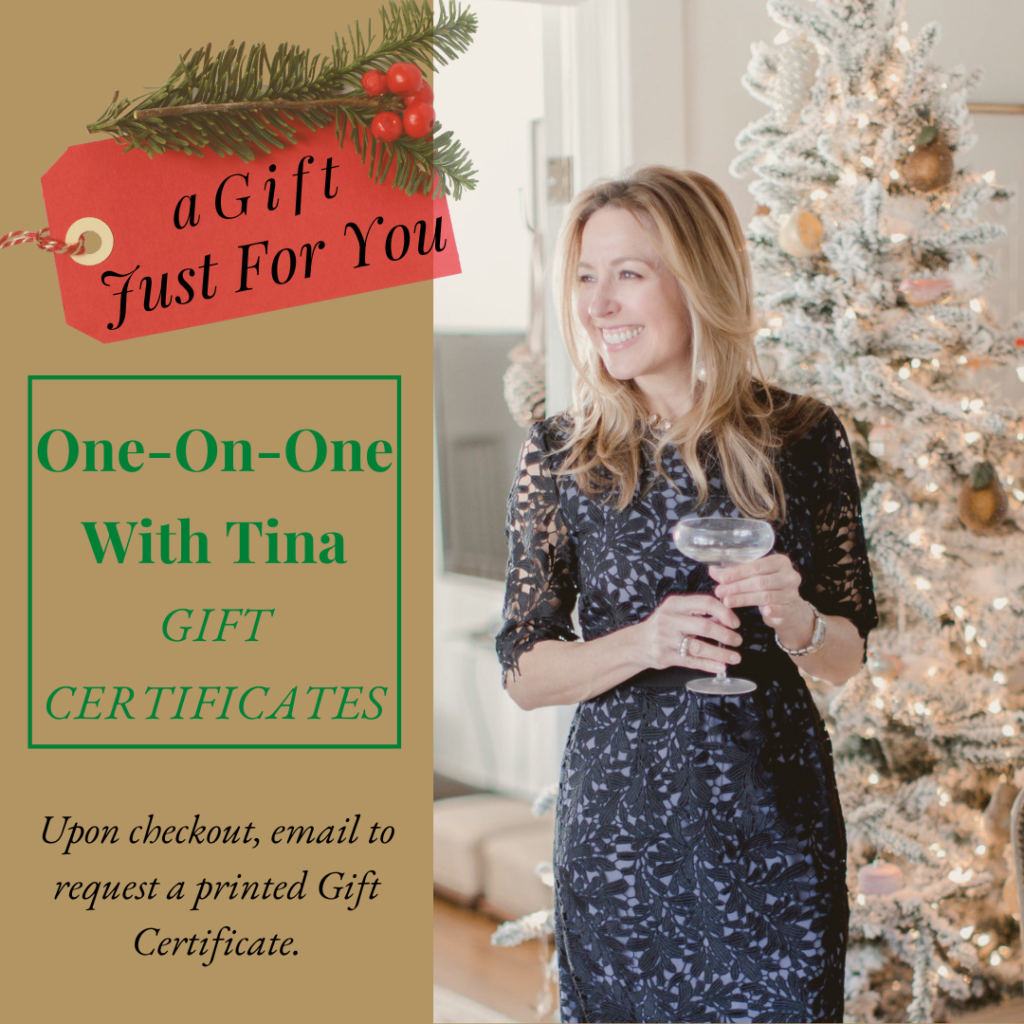 What about ivory and white with blackwatch plaid? Of course? As my friend Mary Winn says, if the question is what goes with this white fill-in-the-blank, the answer is everything!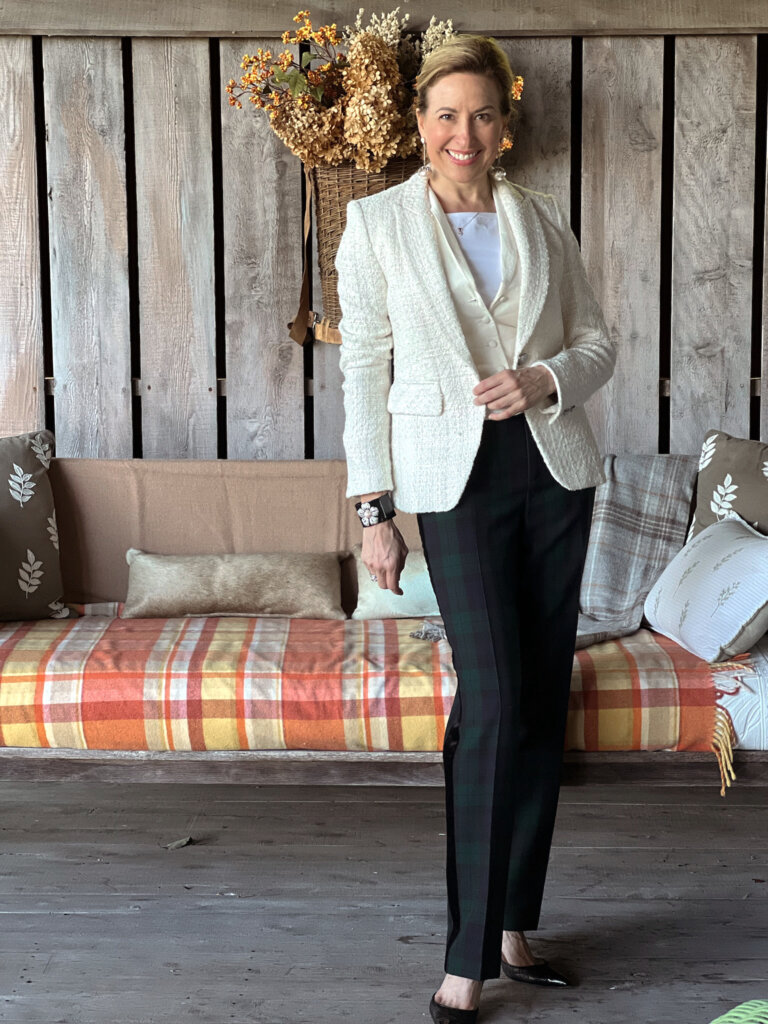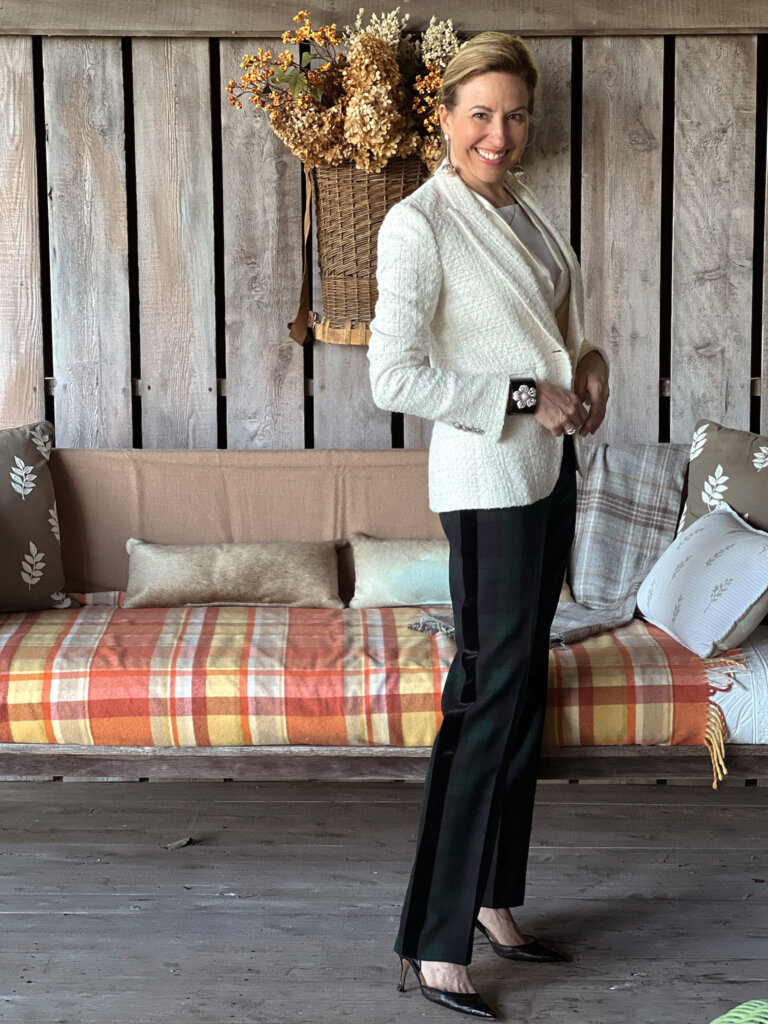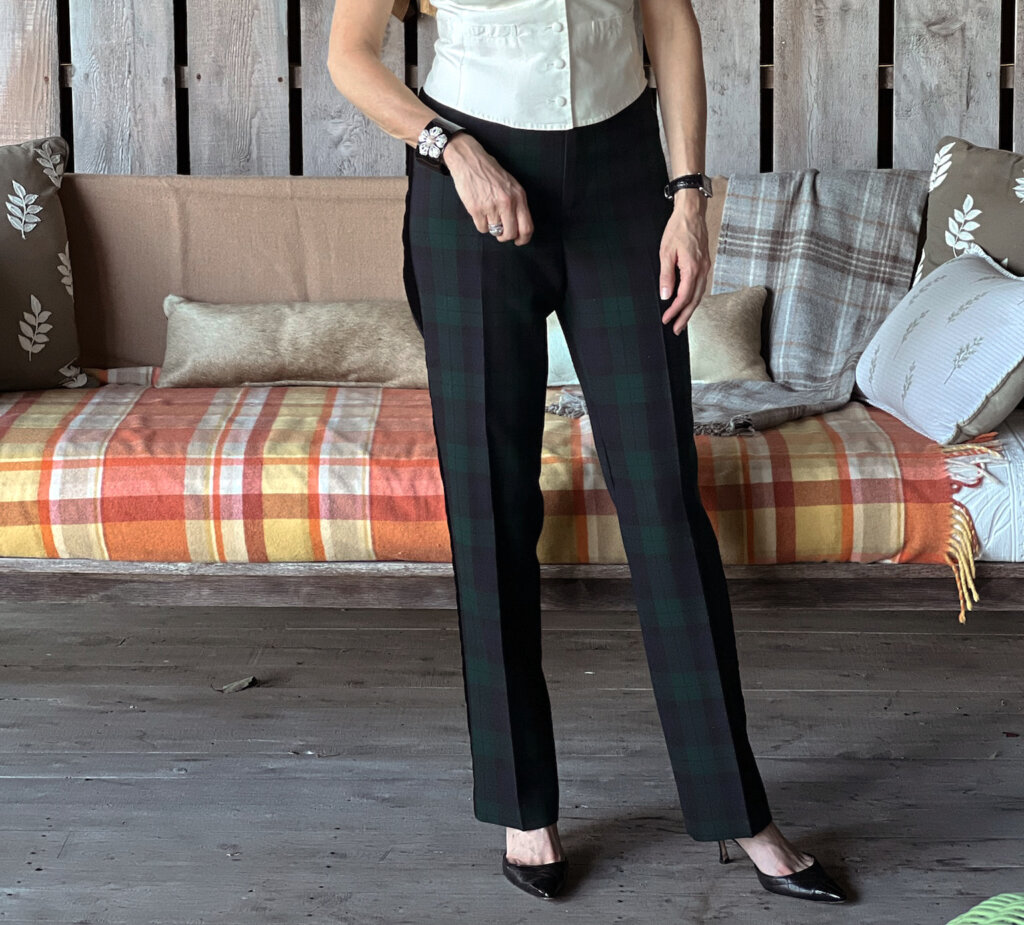 Christmas Party Holiday Outfits
Great Gift Idea! Give a Tina Adams Consulting Wardrobe PackageGift Certificate!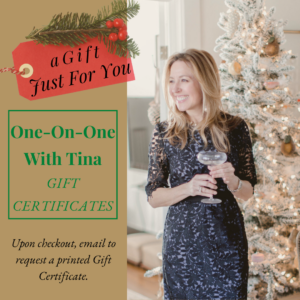 Thank you for stopping by, lovely readers! Enjoy your holiday parties whether they are around your table or someone else's.
Merry, merry!
Tina
This post may contain affiliate links, and if you click a link or purchase something I have recommended, I may receive a thank you commission from the website. Clicking these links won't cost you any extra money, but does help me keep my site ad-free.