Tina, here.
What's the opposite of all the Little House, little girl frills and flounces that seem to be the only choice for summer dresses out there? A tank dress! But proceed with caution. Tank dresses are by definition form-fitting, so I have a few tips on how to get and wear the right one, without its highlighting one's bumps and bulges.
Insiders, you can hop on over to your exclusive video on how to style a tank dress - you have to get the proportions right. And if you're not an Insider yet, now's the time! Join the free trial and get immediate access to all the exclusive videos and guides.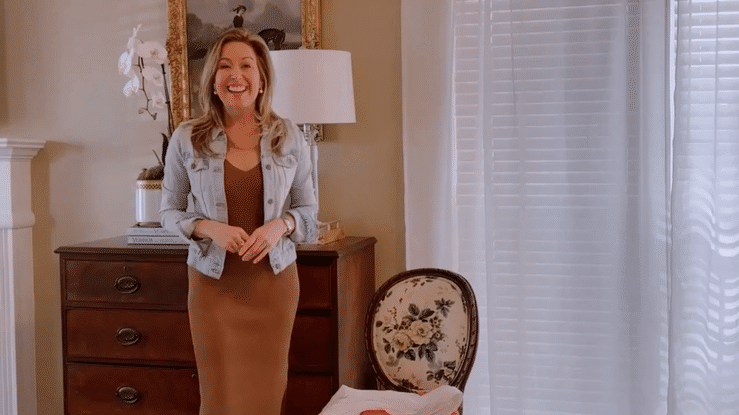 First, you can probably tell I'm not wearing a slip (an anachronism these days) or shapewear. My spotter was on her tea break. By the way, the point of spanx is not to suck you in, but to smoooooth. To give your clothes a smooth layer, a foundation, to lay on, which also helps your clothing move with you, not against you. My all-time favorite spanx is this single piece, and it's all you need. There's a lightweight version for summer.
Next, I like a longer tank dress, below my knees, since it's sleeveless and not very roomy. The additional fabric makes up for the deficits elsewhere.
Consider the fabrication - usually I steer clients away from ribbing, like those old-style ribbed turtlenecks, because they can be bulky. That was when they were 100% cotton and before the dawn of spandex. You want your ribbed fabric more refined, with some stretch, yet still substantial.
Styling a Tank Dress For Summer
I like tying a linen or gauze or chambray shirt (because they are lightweight and easily tie) daisy duke-style at the waist. Make sure you cuff your sleeves! And you'll need a classic fit as opposed to a slim fit, to have enough fabric to tie around your waist.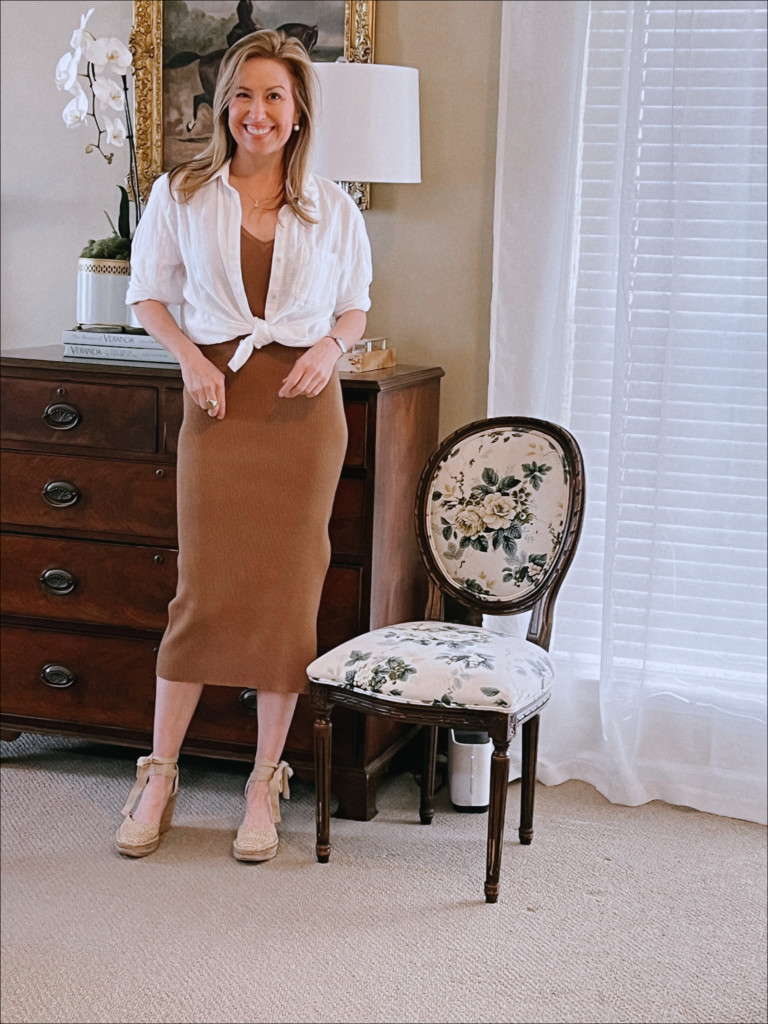 If the temps permit, add a denim jacket. Always a great "third piece".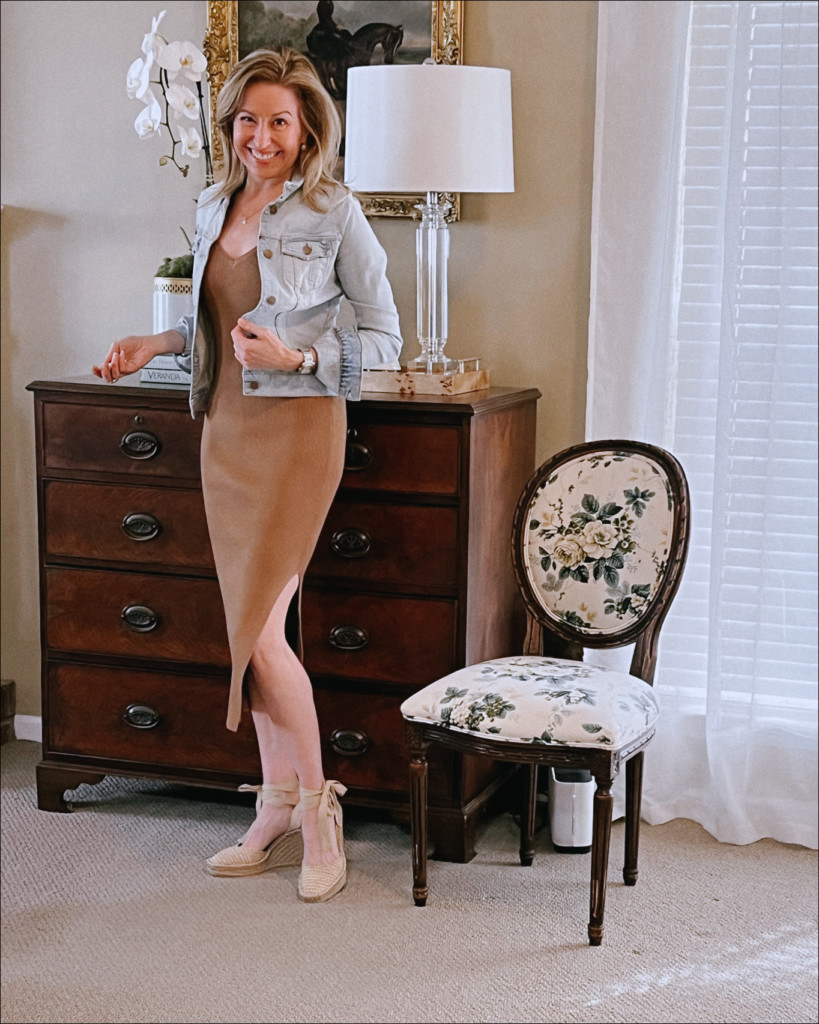 ---
Book Your Seasonal Wardrobe Package Now For  Summer!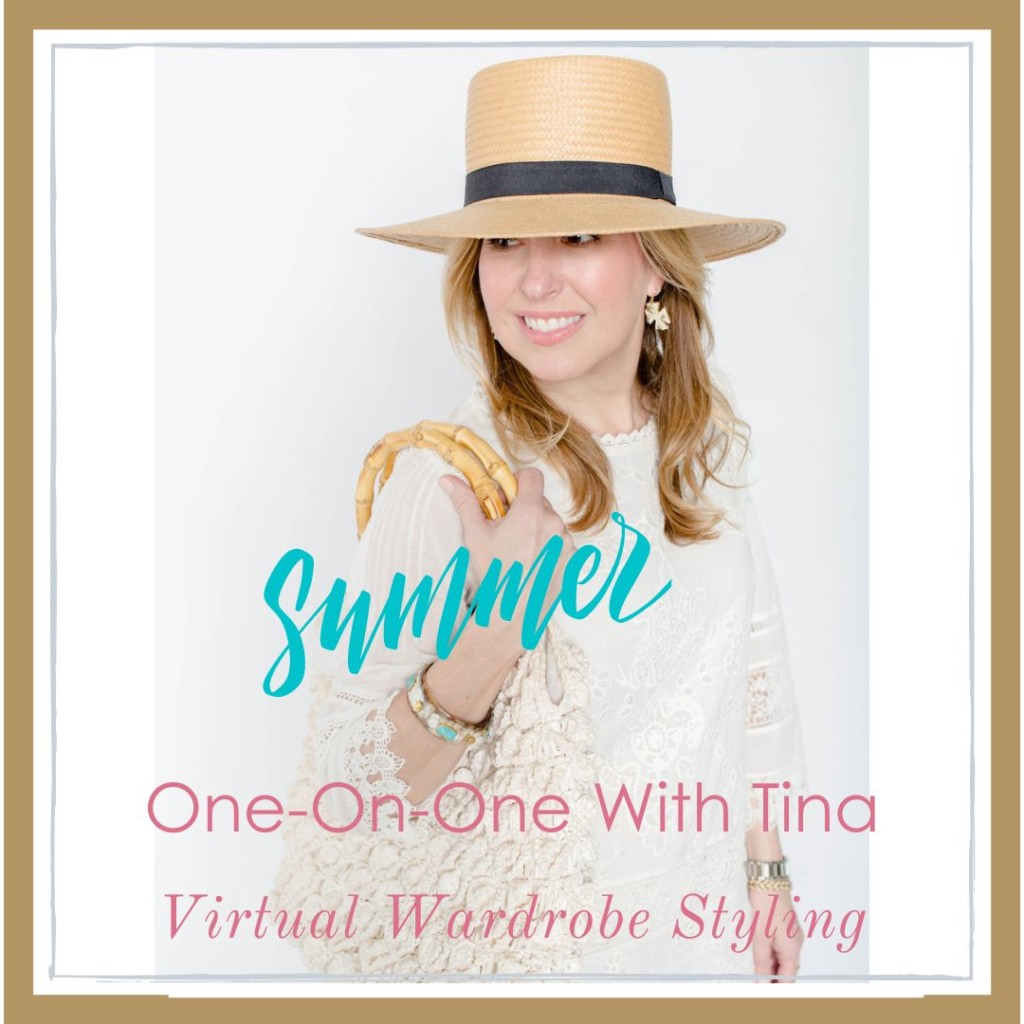 ---
A nice topper works, too. If it is a shrunken fit, you can fasten the middle button to cinch in the waist. But you can leave it open, too.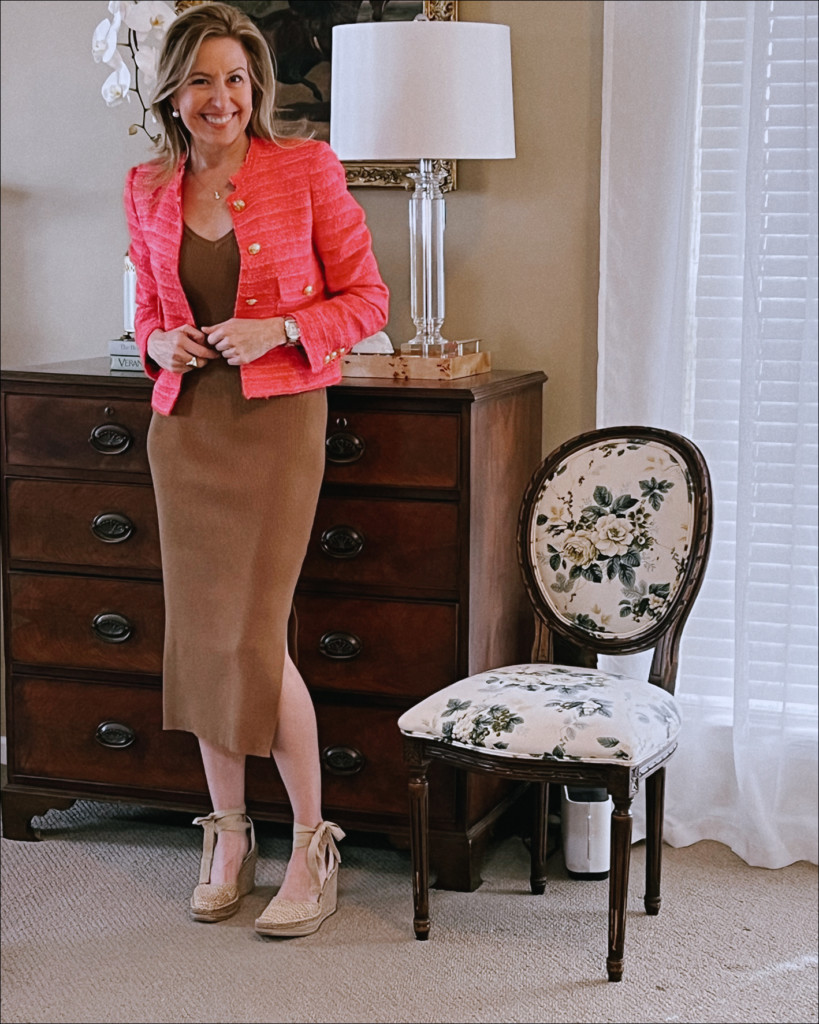 A longer blazer will work if it is sleek and not real roomy. Wear it open - never buttoned. This is so your shape is not lost in there.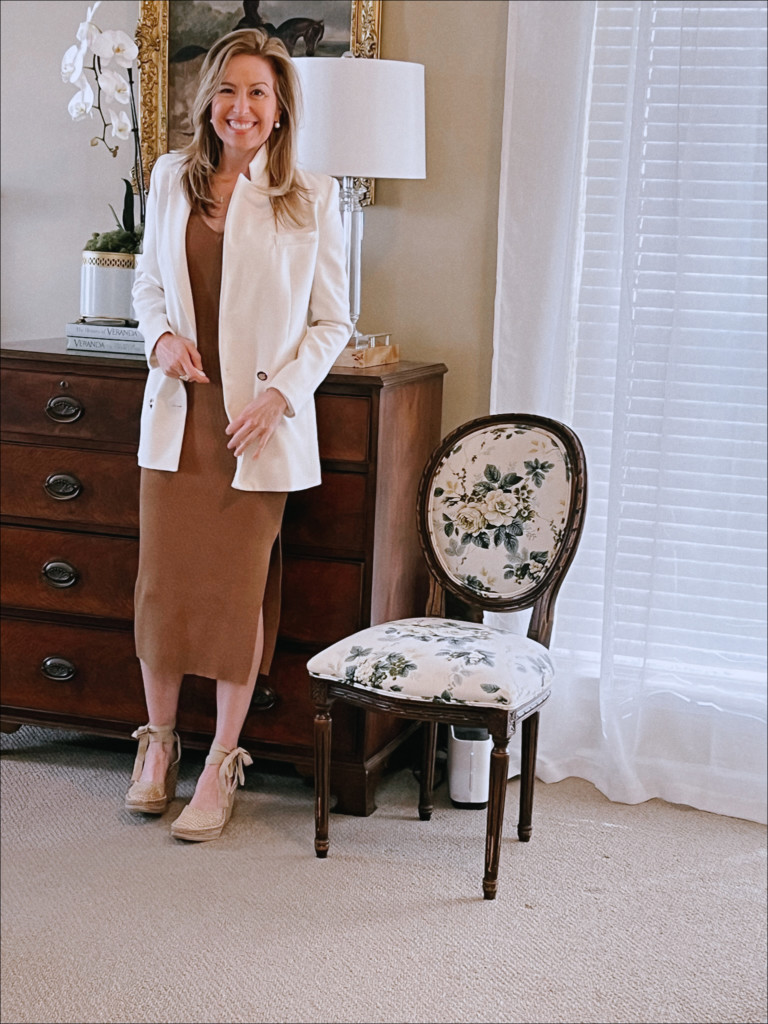 Tank Dresses
If you can find a tank dress with side-ruching, all the better for creating some camouflage around the mid-section.
Ways To Wear A Summer Tank Dress
Thanks for reading! Don't forget to check out the new video on styling tank dresses! And, book your summer wardrobe package now!
All my best,
Tina
This post may contain affiliate links, and if you click a link or purchase something I have recommended, I may receive a thank you commission from the website. Clicking these links won't cost you any extra money, but does help me keep the site ad-free. All the clothes I wear are mine.