Tina, here.
We haven't talked about this in a while. Shorts. And it's ironic, because for years and years I've sung the praises of dresses and skirts for summertime, and encouraged you to set shorts aside. Now you can barely find a decent pair of shorts because everyone is wearing dresses - YAY! But, there is still a time and place for a pair of shorts, and it is a battle of the lengths. As I say, the cutest ones are always the shortest ones. WHY?? Oh well, it is what it is. I have managed to find you some great looking pairs of shorts. But first let's talk length.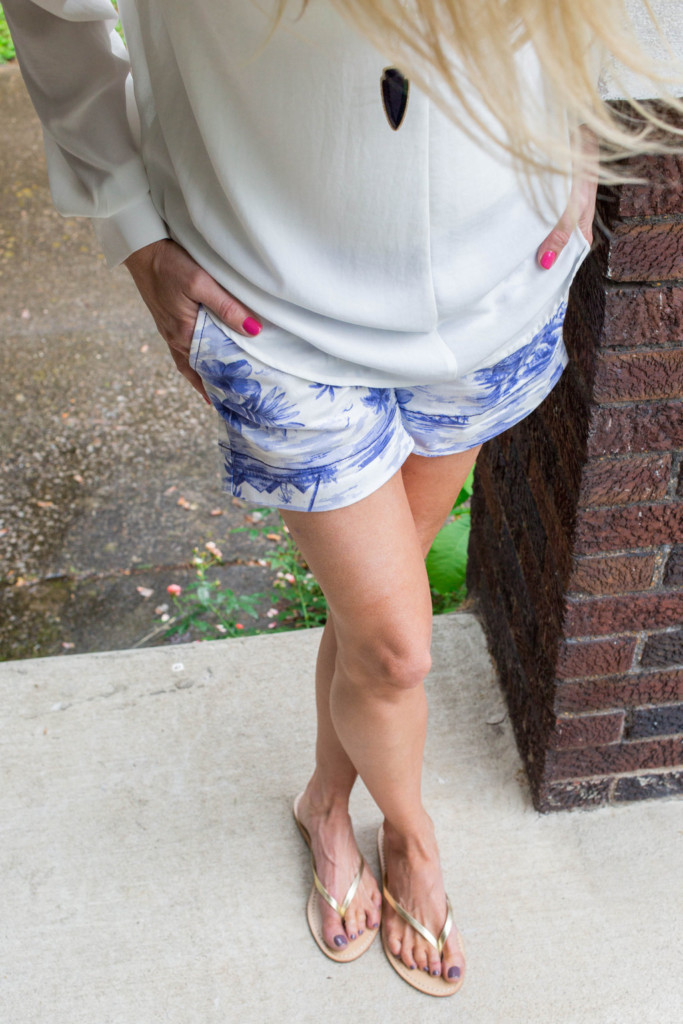 These are 3" shorts. I think they're actually too short for me. Which is why I paired them with a long sleeve, blousy-blouse. You can find shorts in every length now, from 2' inseam all the way to 11" and more. Generally, "short-shorts" are, how do I put it, tacky, on grown women. The taller you are, the harder it is to get away with shorter shorts, like 3" or 4". The more petite you are, you may be able to wear a 3", but it comes down to taste, I think. I'm most comfortable in 5" or 6" and I'm 5'5" tall.
These are mostly 3" inseam.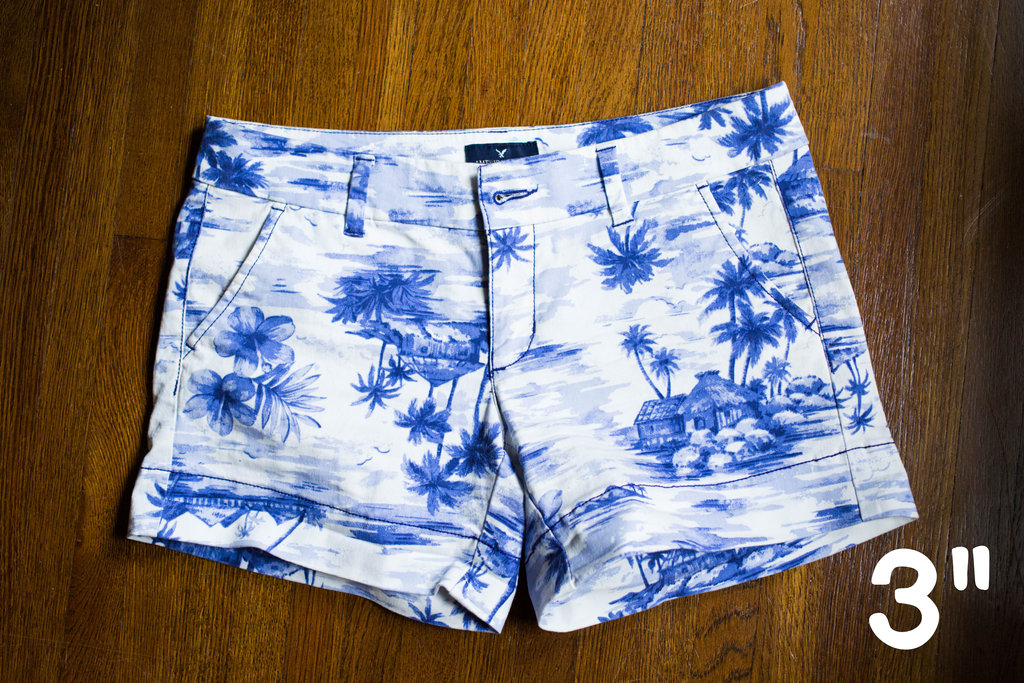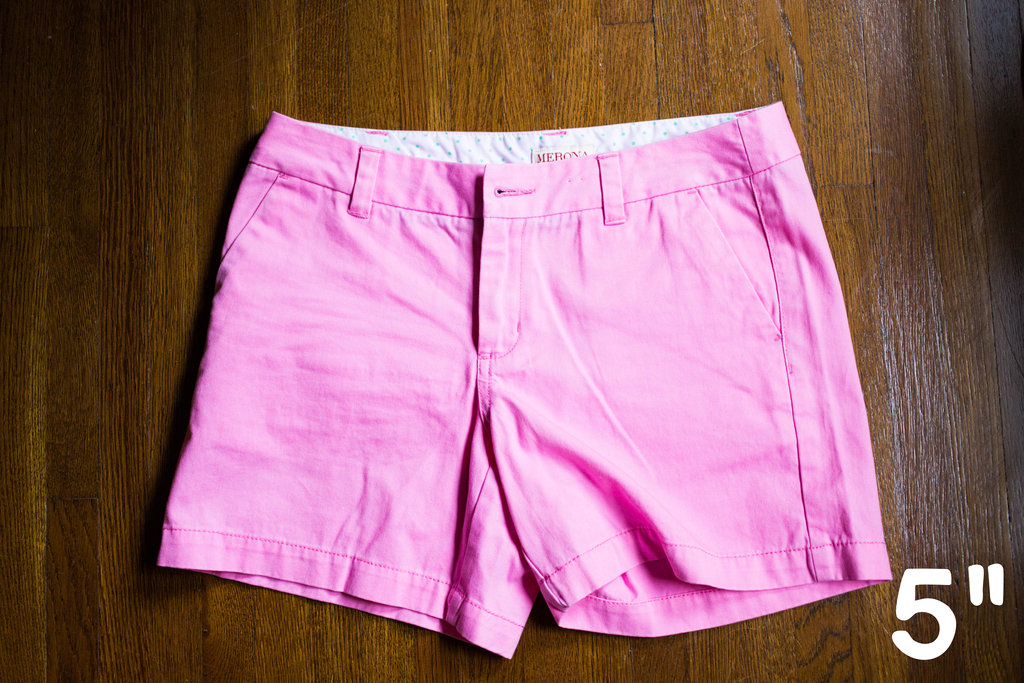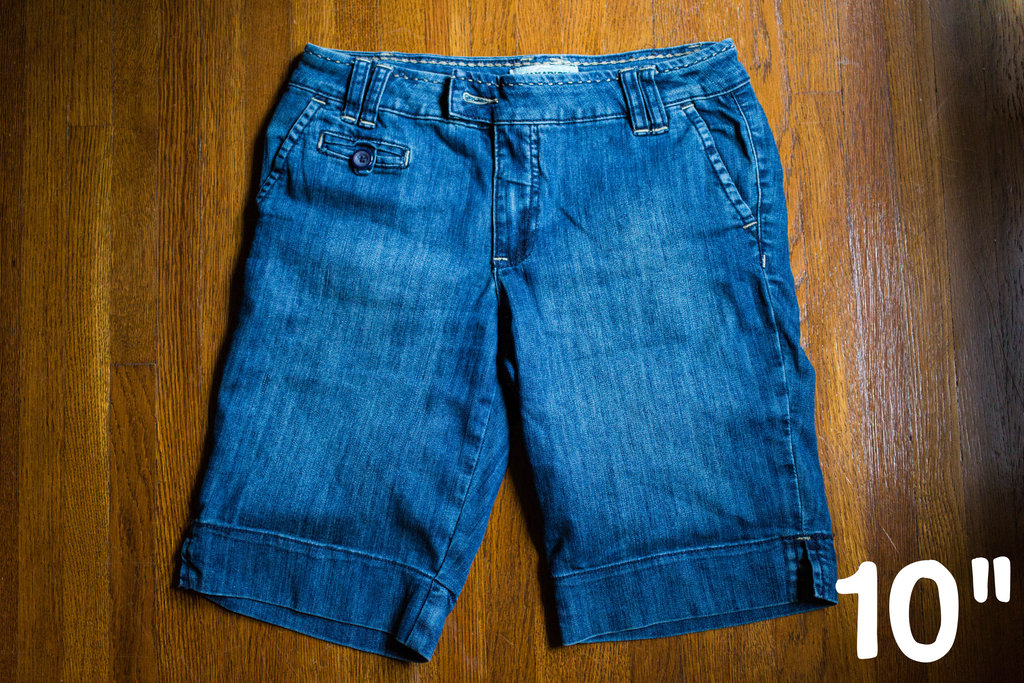 While we're looking at denim shorts, how old is too old for denim cut-offs? They are EVERYwhere it seems. Typically, I feel they belong to the realm of the youth. There are exceptions, like when I'm in the mountains or maybe at the lake, but I do not wear them as a fashion statement, they are utilitarian. Kind of like wearing flannel shirts in the fall around a campfire, denim cut-offs in the country can seem fitting, as long as they aren't short-shorts and tacky. Fine line, there.
---
Have you seen the new Accessories Video Guide?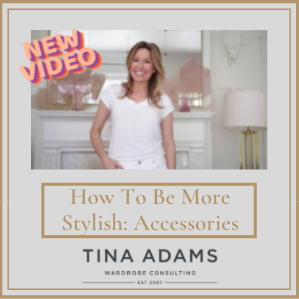 Click to watch!
---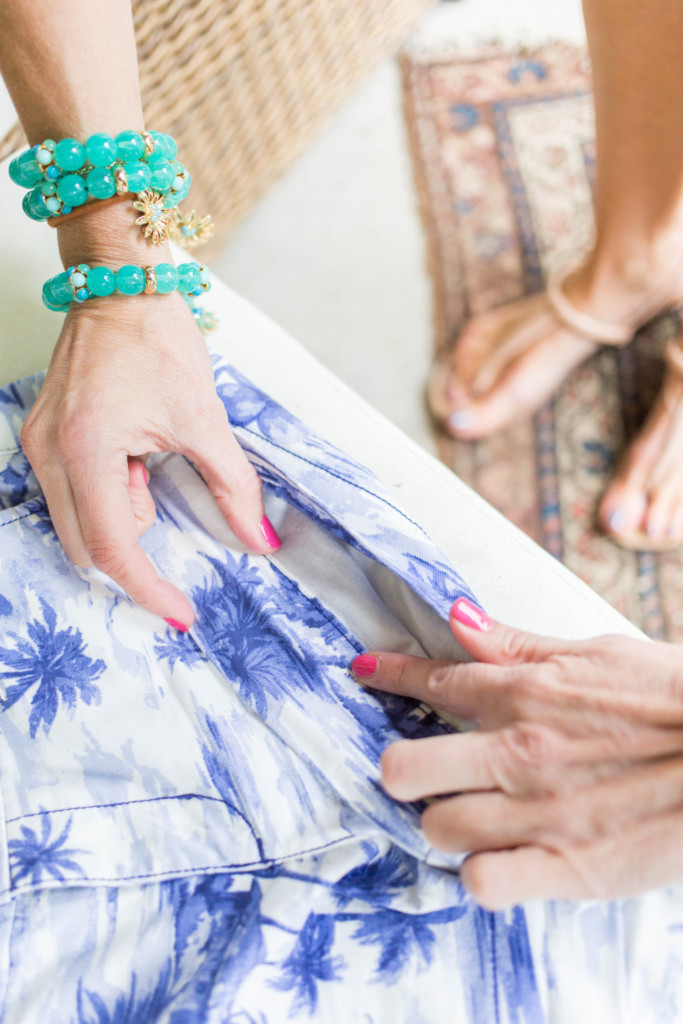 Some shorts have a hem that can be let out if you really must have them. I see the cutest short-shorts in places like J. Crew and Loft, and am always SO disappointed by how teeny they are. Just check the hem and decide if it's worth it.
Related: Read This Before You Shop The Summer Sales! (Then Shop My Sale!)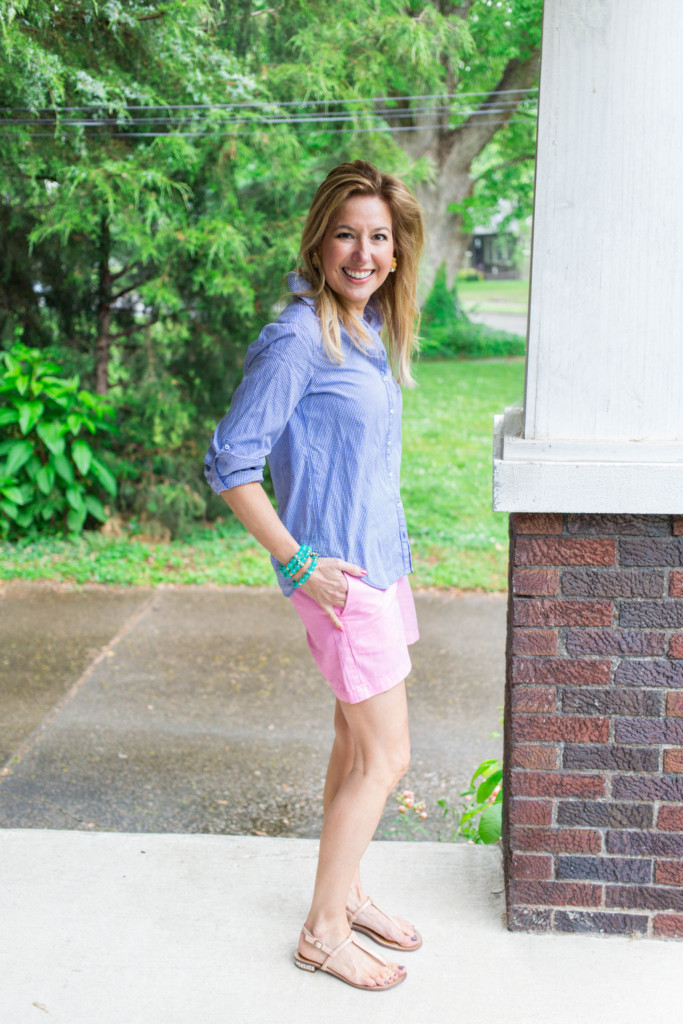 These are between 4 1/2" and 6" inseam.

You'll see me in long-sleeve blouses often when I'm wearing shorts, to balance out all the exposure I'm feeling. (Unless I'm hiking or something.) But take a look at what does not look good: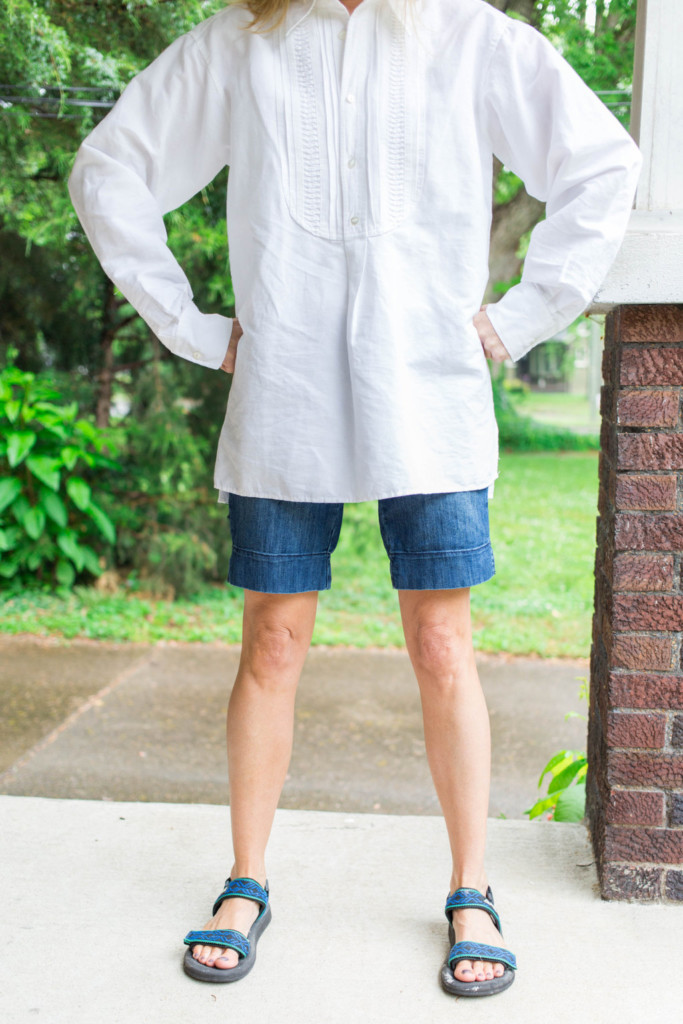 Noooooo. This is like a bad camp counselor look. If you're wearing something long, loose and full on top, stick with something a bit more fitted below, or in this case, longer shorts. The reverse is also true - something flowy, loose and long on the bottom calls for something fitted on top.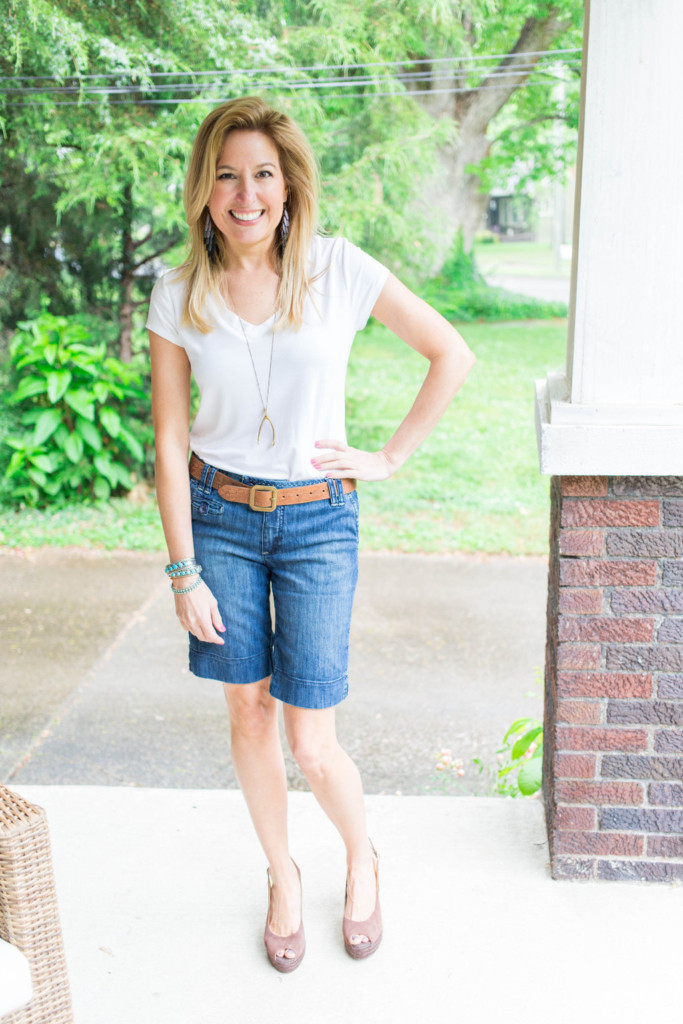 The first pair has a 7" inseam, and the rest are about a 10" inseam.
How To Style Shorts
Thanks for stopping by!
Tina
PS I've started booking Fall packages! No matter where you live, I can help you with the One-On-One Virtual Wardrobe Package. Book Now!
This post may contain affiliate links, and if you click a link or purchase something I have recommended, I may receive a thank you commission from the website. Clicking these links won't cost you any extra money, but does help me keep my site ad-free.