Tina, here.
Who else was sick all January? I had about 4 days total of feeling halfway normal. And you know what? There weren't even any snow days to justify staying in! But I live in Nashville and it's snowed many an Easter Sunday, so I'm still hoping, apologies to Punxsutawney Phil.
One thing I've noticed that's been steadily growing in popularity are vintage blouses. Specifically broderie anglaise.  I would like to "recover" them because I don't want to wear a gorgeous hand-embroidered or lace blouse with high-waisted ripped jeans and look like I'm posing as a millennial doing so. So here's how to wear vintage right. 
Style Vault Insiders, hop over to the members-only page to watch your exclusive video. Be sure you catch all the Guides, available only to lovely members like you!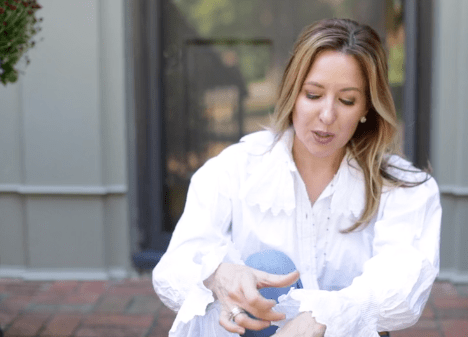 How To Wear Vintage Without Looking Like A Hipster (not that there's anything wrong that) 
1. Leather & Lace
Be sure you toughen up a vintage piece with something a bit rough, like a shearling-lined suede coat. The yin-yang is important.
2. Something old + Something new
You don't want to be a caricature of Victorian times and wear "granny boots" which are what they call combat boots today, or a velvet waistcoat. Juxtapose something new and modern with a vintage blouse, like jeans and a designer belt. 
3. Don't take yourself too seriously.
Look for beautiful old lace blouses at flea markets and fairs. If you love your grandmother's pearl-encrusted cashmere cardigan, wear it for goodness sake and who cares if it smells like mothballs. You can freeze it to remove the smell, and re-freeze it to ward off the next batch of moths. Wear it over a v-neck white t-shirt with faded jeans. Très French! New is fine, too, of course.
This post may contain affiliate links, and if you click a link or purchase something we have recommended, we may receive a thank you commission from the website. Clicking these links won't cost you any extra money, but does help us keep our site ad-free.