Tina, here.
Have you ever owned an expertly cut, hand tailored jacket or dress? There is nothing like it. Nothing. Because, as you've heard me say for years now, Fit is First. Here is your chance to own such a piece from the London workshop of Katherine Hooker. These are investment pieces, and it's not desirable or practical for a lot of us. But for those of you who have waited and wanted an opportunity to own a Katherine Hooker, you can save 10% this weekend with my exclusive discount code TINA23.* I have also included in this post new outfits styled with the pretty colors from last week, that may be more appropriate for where we are in life. My specialty is making sure you have pretty clothes at any price point, and sometimes there are very rare times we splurge on a handcrafted hacking jacket from Britain, if we're lucky, but most of the time we are as ecstatic about a cute bargain from Target! So, enjoy both ends of the spectrum today.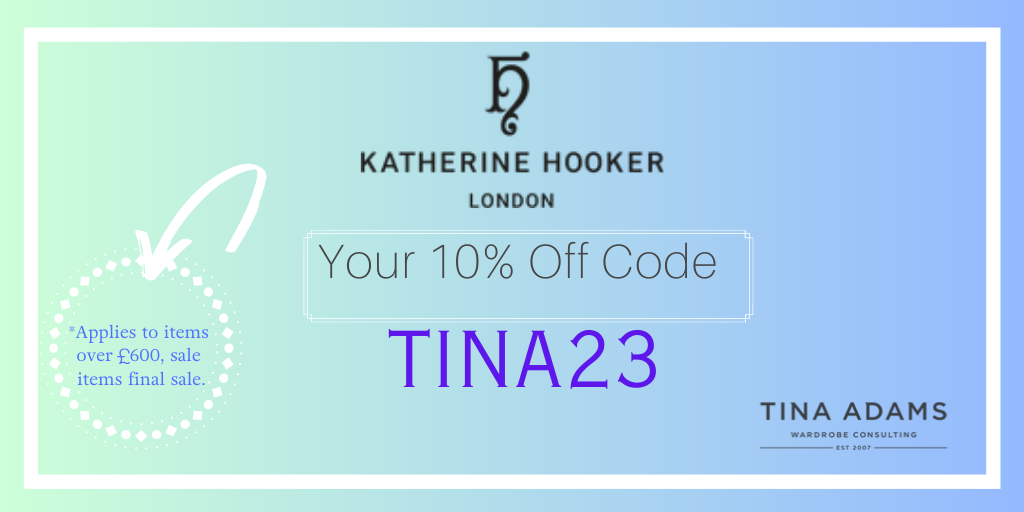 "Katherine Hooker Hacking jacket ranked #1 national treasure."
- Vogue
TODAY (Friday) THRU MON. APRIL 10, RECEIVE 10% off items priced £600 and over at KATHERINE HOOKER with code TINA23 at checkout! Sale items are final sale.
Katherine Hooker Spring Collection  - Shop here, and to see me modeling several Katherine Hooker jackets, dresses and coats, and to see my favorite picks, take a look at the Insider post. Here is the coat I'm wearing in the cover image.
Join the ranks of the Princess of Wales, who also owns pieces by Katherine, and make this a very special, inheritable purchase your daughters will wear and pass down to your granddaughters. It's the the cut, the fabrics, silk linings, the piping, deep cuffs, the mother of pearl and horn buttons, and every little magical detail that sets these pieces apart from anything you would ever buy in a mere store. Touch a Katherine Hooker jacket and you will be lost forever.
INSIDERS received early access to this post and have already been shopping and saving. If you'd like to be an Insider & have access to exclusive shopping guides, videos and more, join the free trial today! 
Related - Gingham: Wear What You Have
And Now, More Colorful Spring Outfits
Yellow - Dafffodil, Butter and Lemon
---
                                     Book Your Spring Wardrobe Appointment Now!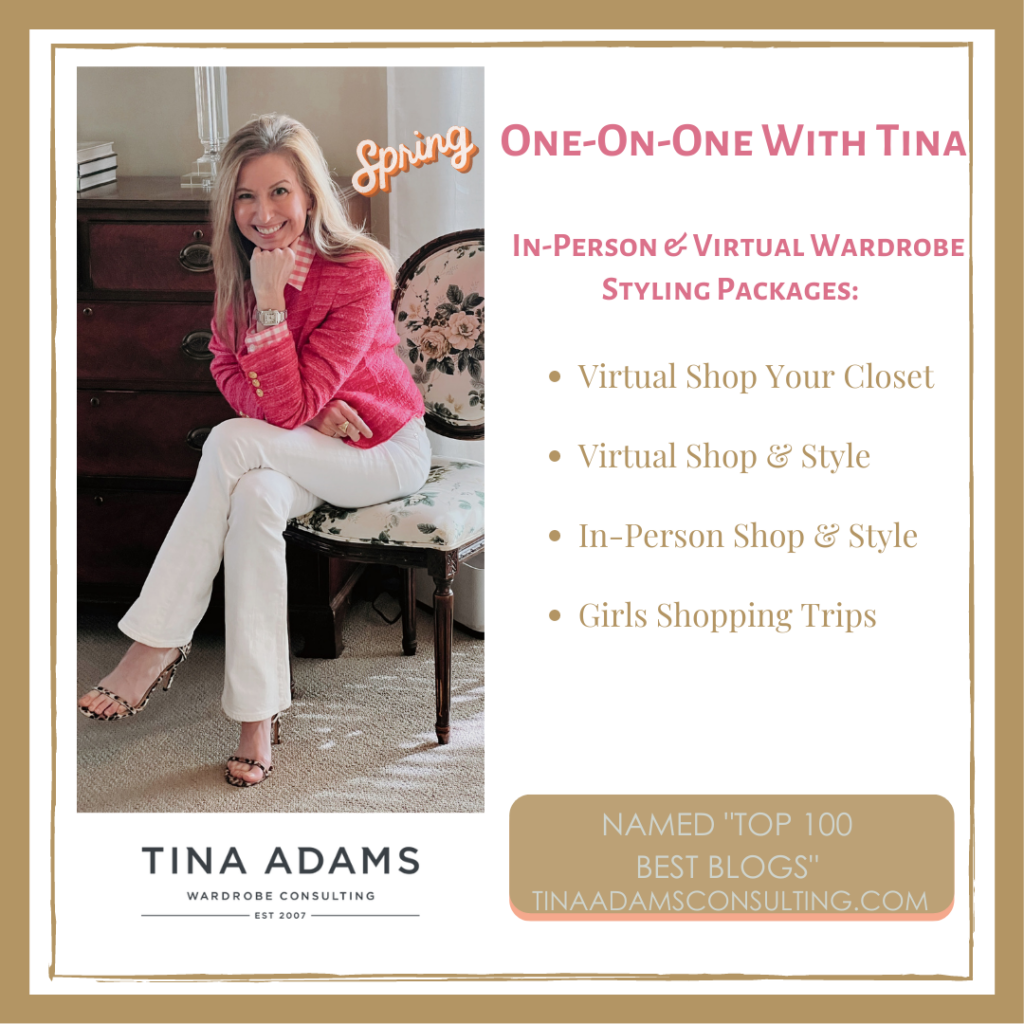 Click here to learn more about being styled by Tina!
---
Coral and Melon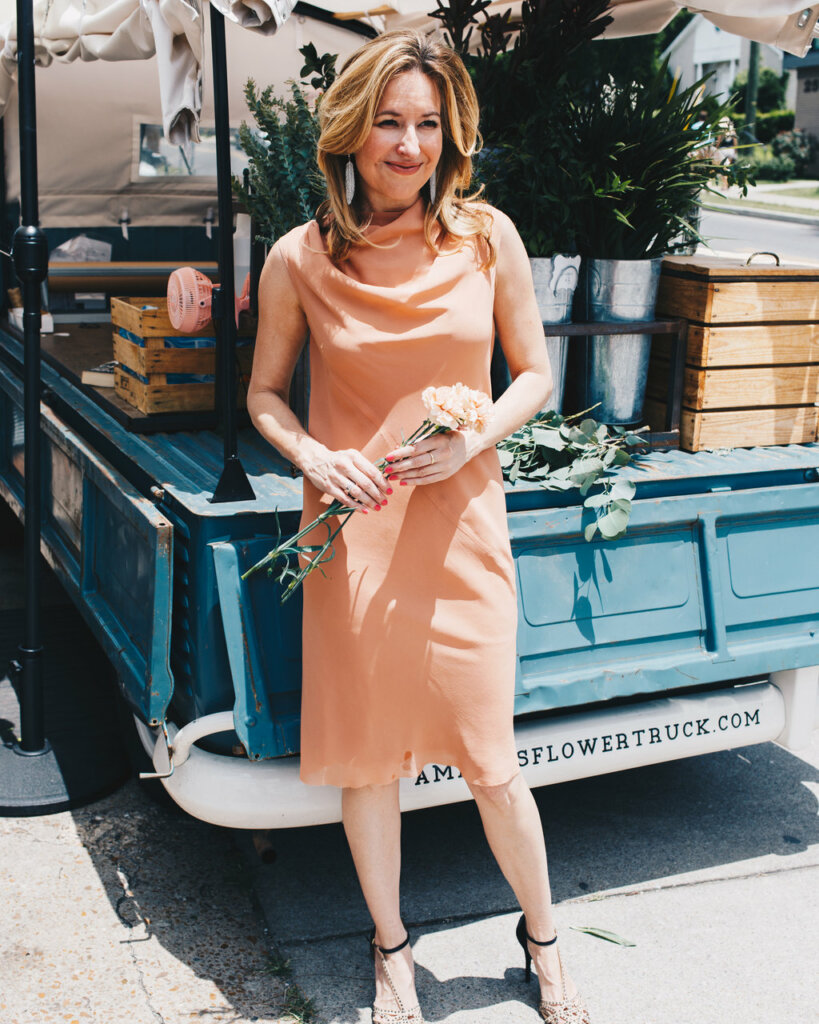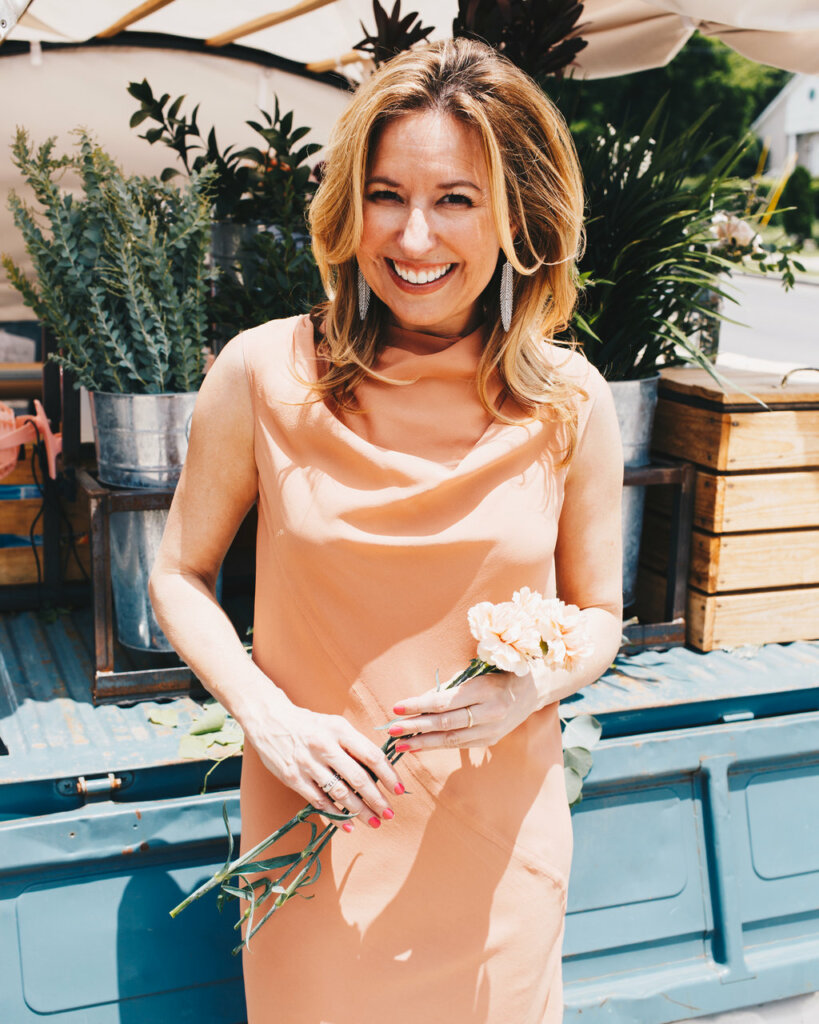 Lilac and Lavender
And don't forget, RECEIVE 10% off items priced £600 and over at KATHERINE HOOKER with code TINA23 through Monday April 10. Sale items are final sale. Thank you for stopping by!
Best,
Tina
This post may contain affiliate links, and if you click a link or purchase something I have recommended, I may receive a thank you commission from the website. Clicking these links won't cost you any extra money, but does help me keep my site ad-free.