Tina, here.
Are you a numbers person? I most definitely am not. I can't remember sometimes if the number I was supposed to remember was 100 or 1000 - big difference. But I've accepted it about myself, which is why I write everything down! Yet, oddly, I love data. I love reading data and studying data. I get the biggest kick out of looking at the data on what my readers are buying. Don't worry, I can't see who buys what, I just see how many of an item sells on any particular day. And what gets returned - which really helps me with product recommendations. One reason stores like having me bring clients in to shop with them is that they know the rate of return will be close to zero. Whenever I lock down a special deal for my readers and clients, like with Halsbrook, the retailer knows I'm obsessive about what the most popular items are, and the ones that get returned. Data. Fascinating. Soooooo, I've been noticing several items that are hugely popular on my blog, and wanted to give you all one last chance to shop them before they're all gone. And if some are gone by the time you read this, I'm so sorry! Inventory is still disappearing crazy fast. So the lesson is, get it while you can. Also, there's a new Style Guide!
---
Head on over to the Insiders page to discover all my Guides, including this new one! If you're not an Insider, no biggie. You can join for free here.
---
The Blog's Most Popular Items Right Now - Shop While You Can!

For more great Winter (and into Spring) styles, check out the blog post, Winter Capsule Wardrobe, and don't forget the all-new Style Guide, How To Be The Most Stylish Version Of Yourself. And coming up next week.....all-new Ten Style Essentials For Spring! Be on the lookout!
Book your virtual closet cleanout and style session with me now before Spring gets here and there's a mad rush!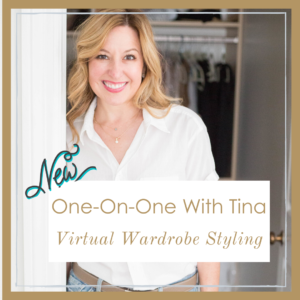 All my best,
Tina
This post may contain affiliate links, and if you click a link or purchase something I have recommended, I may receive a thank you commission from the website. Clicking these links won't cost you any extra money, but does help me keep the site ad-free. All the clothes I wear are mine.