Tina, here.
There's a feeling in the air. And it's not just the cooler, crisp weather we're finally having, but there's a nostalgia, a kind of longing that seems to be lingering. Do you sense it, too? Sentiments like romance, vintage and homespun seem to capture a particular mood right now, even in fall fashion. Fall seems to bring us back to our roots, and maybe never more so than this season with all the uncertainty surrounding us. I'm definitely yearning for simpler living. And I find myself drawn back to the high country style I love, my favorite outdoorsy looks (have I told you all that I've finally taken up fly-fishing...more to come on this story) and cozy indoor "comfort clothes." I have some favorite wardrobe heroes on constant rotation right now - pieces that are simple, romantic, and yes, cozy. You'll see one such wardrobe hero is my all-time FAVORITE denim shirt I discovered at Orvis...hang in there with me for a minute. You'll see why.
BIG NEWS JUST SHARED INSIDE THE VAULT...Insiders, click here to be taken to your exclusive video announcement about changes in my life and future plans!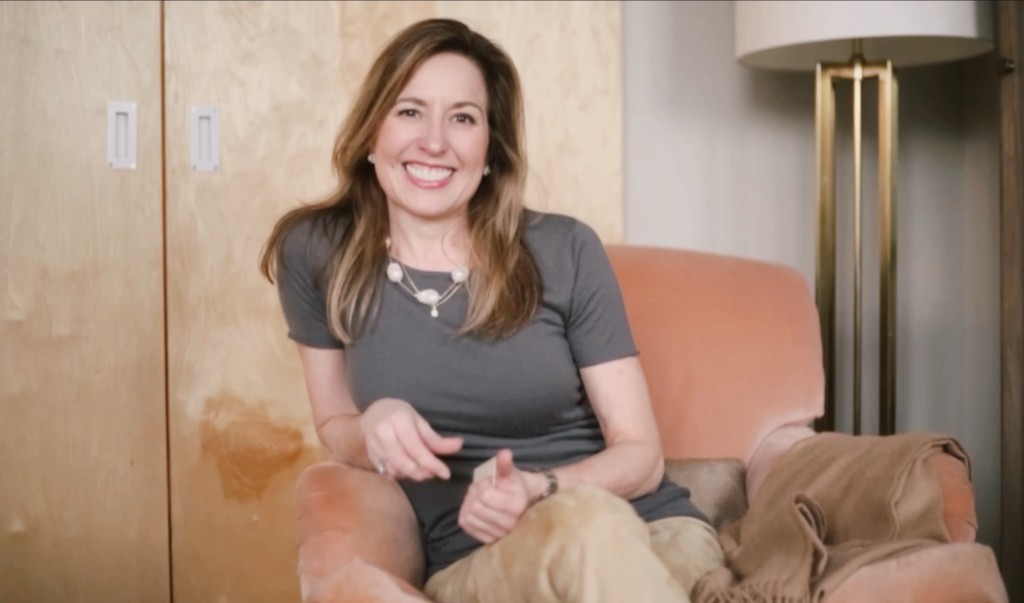 Not an Insider? No problem! Join for FREE right now and find out what I'm up to! Along with all the other style guides, videos and exclusive releases that are the main reason you should join. 🙂 
My Personal Favorite Wardrobe Heroes
I just found the Very Best denim shirt I've ever tried. If you're not a denim shirt person, wait til you see the merits of this one. I've also been wearing a cashmere wrap with everything. It can be doubled when you need more warmth, or wrapped loosely around your shoulders when you only need a thin layer. Perfect pieces for walks in the glen, along the hedgerow, and picnics by the pond under the maple trees. Don't laugh. Just indulge in the simpler things in life.
Denim Shirt
Ok, the single best denim shirt I've ever found is the Orivs Washed Indigo Denim Shirt. And that is saying something, as I've been collecting vintage denim shirts from Goodwill to Ralph Lauren for decades. A denim shirt falls somewhere between a t-shirt and a sweater. Heavier than a tee, but not as warm as a sweater, making it a perfect Fall piece. There are a few reasons this one is the best. Follow me - remember the sheets (yes, sheets) from the 70's and 80's that were crisp and soft at the same time, and got better with every wash? This denim is like that. It's also, and this was big for me, long enough to tie up in a knot, but not too bulky it can't be tucked in either. And finally, it has REAL western snaps, not buttons. And it's under $100! Plus, don't you just love a good all-American brand like Orvis?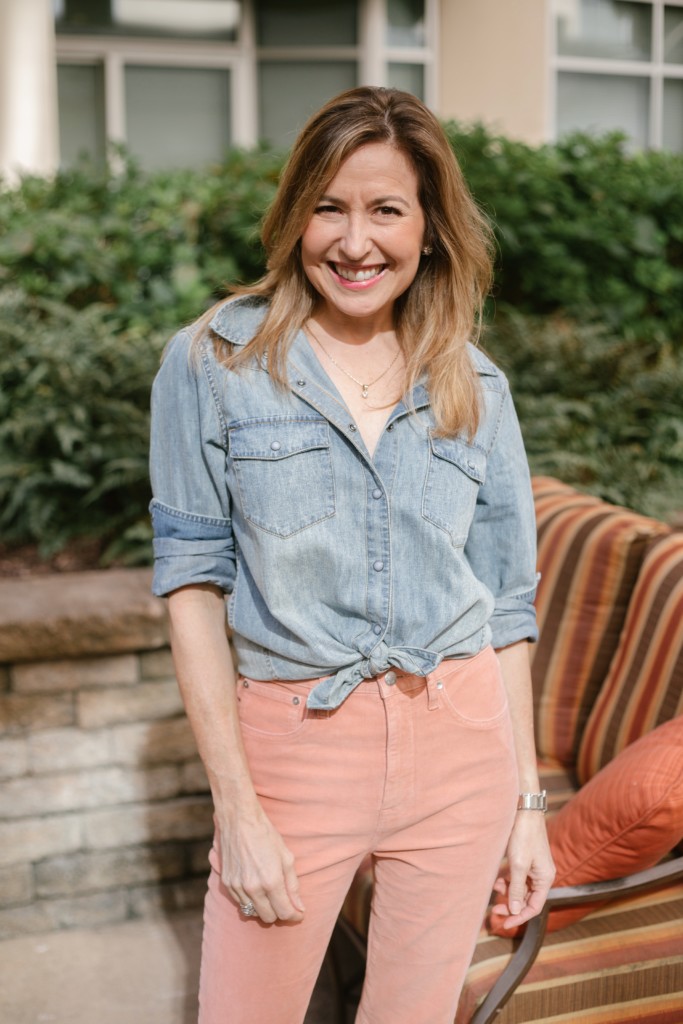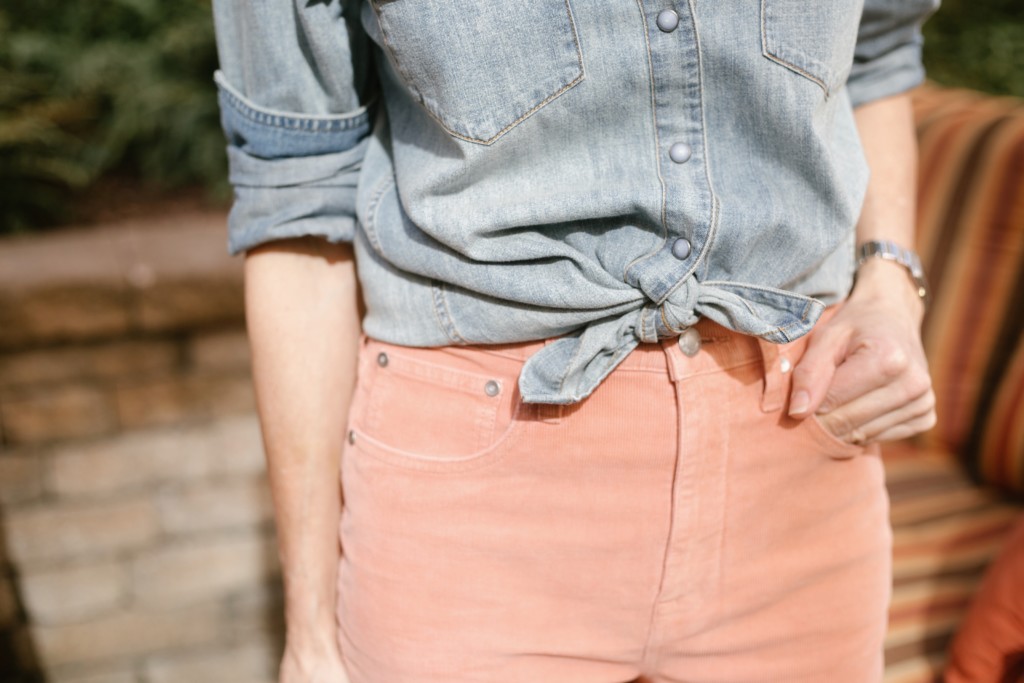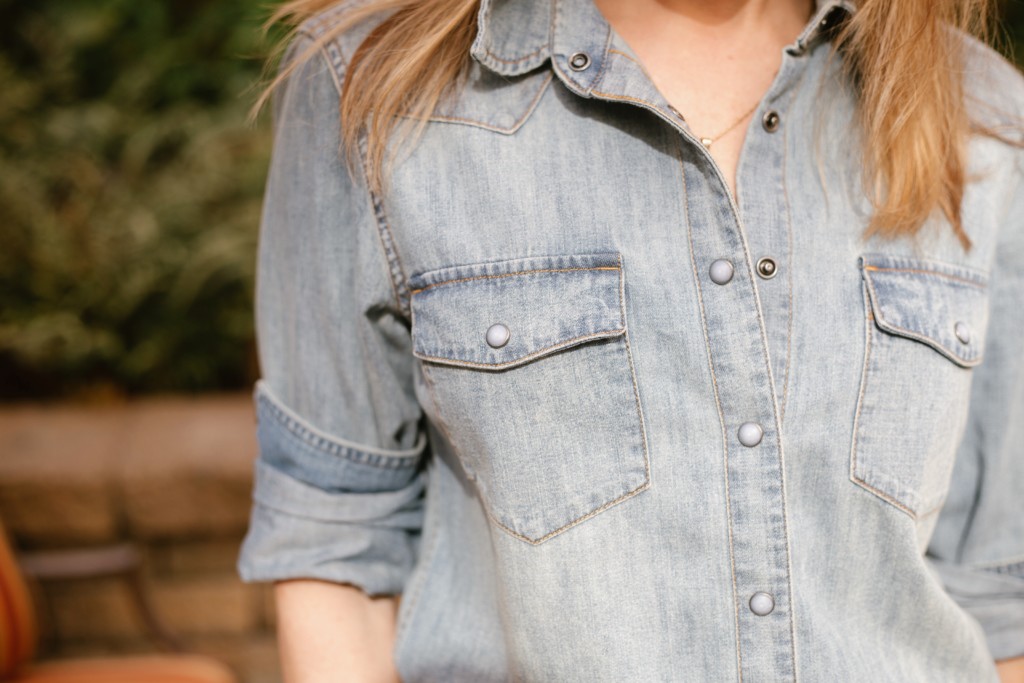 You can find my latest post on wearing cords and velvet jeans here: Most Popular Items On The Blog This Month: Cords and Velvet Jeans.
Get The Look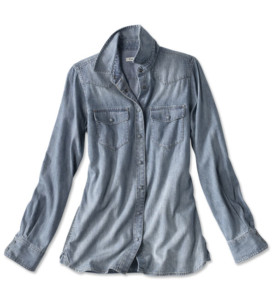 READY FOR THE HOLIDAYS?
BOOK NOW! THREE VIDEO CALLS WITH ME + YOUR OWN CUSTOM STYLE GUIDE!

Cashmere Wraps
Cozy. Somewhat nostalgic and retro when you think about women in the 50's and 60's wrapping themselves in scarves, head and all. For walks in the country, or rides in the convertible down a country road to a hunt. Wraps are ever so useful now in the age of mask-wearing. I am never without one in my car, on a plane or going out at night.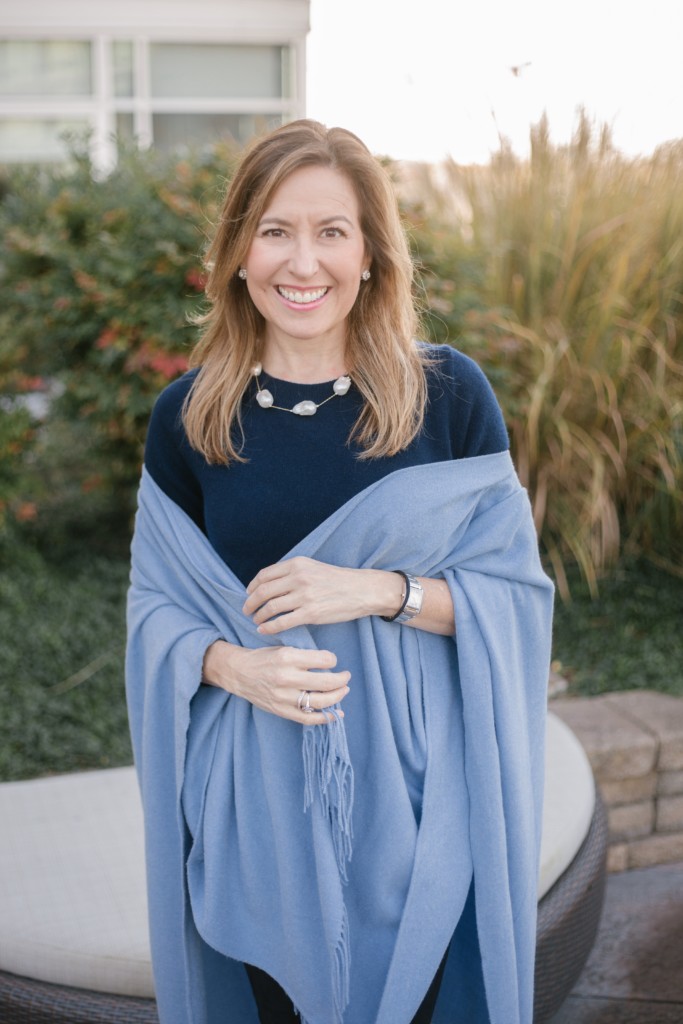 Insiders, don't forget to visit your membership section to watch my new video with some news! Inventory is so low this Fall, like it was during the Summer. I'm already working on your Christmas posts so you have what you need before the season arrives and things are already sold out! Thank you so much for stopping by and have a lovely weekend.
Best,
Tina
This post may contain affiliate links, including Amazon Services, LLC Associates Program, an affiliate advertising program, and if you click a link or purchase something we have recommended, we may receive a thank you commission from the website. Clicking these links won't cost you any extra money, but does help me keep my site ad free. All the clothes I wear are mine, and are not given to me for any promotional purpose. I buy what I love and wear what I love!