Tina, here.
When I say paisley, what's the first image that pops up in your mind?
If it's a Harold's ad, then you grew up in the '80's, too.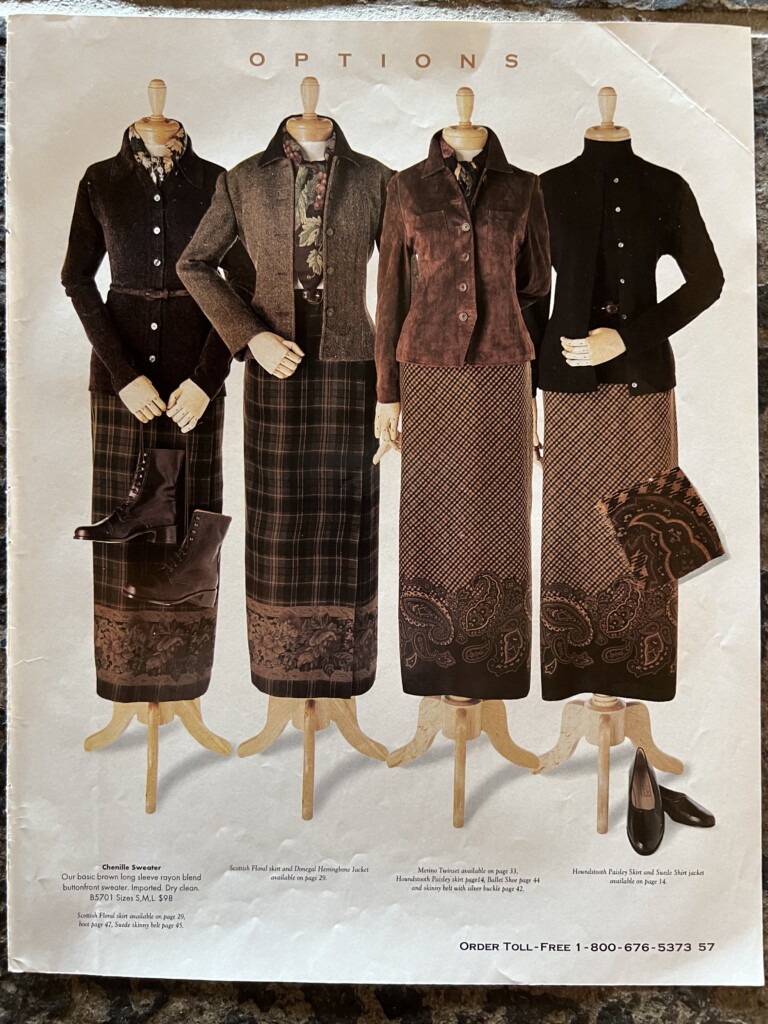 Nothing is really new in fashion, and paisley is no exception. But now it's making its rounds in this century. Be careful, if I haven't cleaned out your closet and reminisced with you over Harold's croc belts, paisley skirts and wool vests, and tossed them, then you'll be tempted to dig it all out and start wearing it. Don't. It won't look right. It'll look frumpy and dated. Trust me on this. Mkay, cupcakes?
Here's how you can pull off paisley this Fall.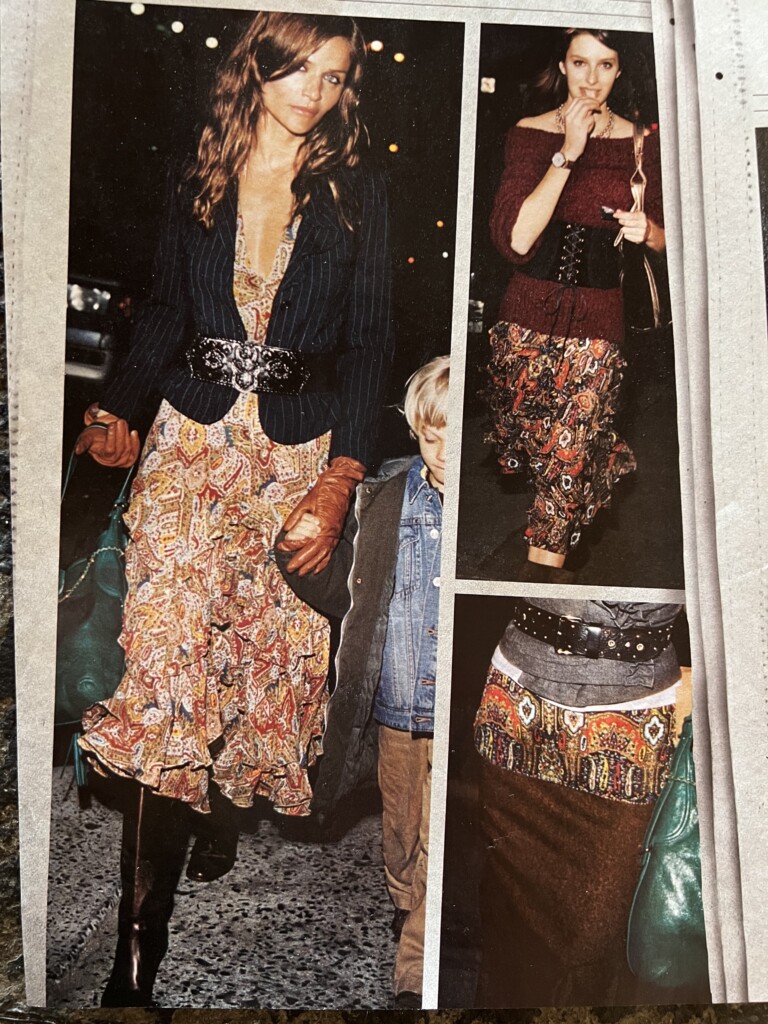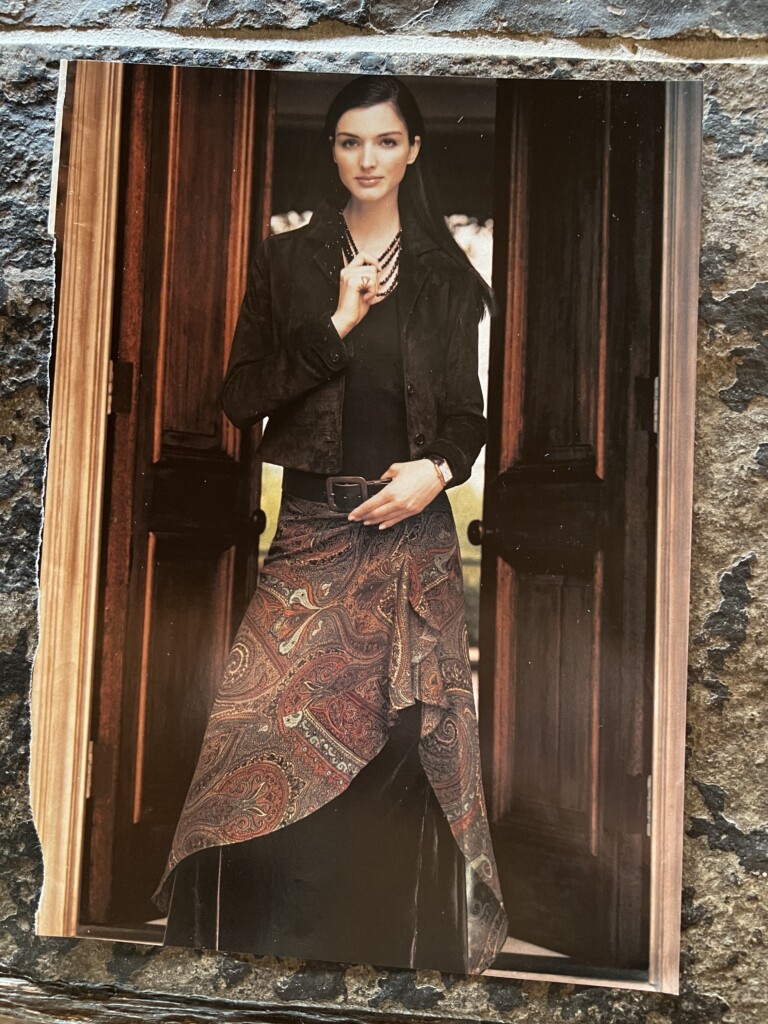 Ok, guess what. These are more magazine tear-outs from I think maybe 20 years ago...I have notebooks of this stuff. But the point is, anything Ralph Lauren has ever done and will ever do is perfectly perfect every time, IMHO. The first photo is models copying this RL look. If you have this old RL paisley and velvet skirt, you can still wear it. I do, and I am. Here's a size 6 on eBay if you want to snag it.
This skirt I'm wearing below is a one-off I found at a designer discount store in Nashville, but I've got loads of options for you to choose from, and I've styled them with pieces you probably already have in your closet, so you don't feel like an '80's Harold's ad.
Fall Trend: Paisley

Available in limited sizes:
More Paisley

** The top left kimono is on sale here.
---

---
How To Style Paisley For Fall
Perhaps my very favorite thing on this page is the paisley pair of palazzo pants from Boden, I think they are dreamy, so I'll start with them. Notice I'm not pairing them with the matching blouse.  Too matchy-matchy for my taste.
Much, MUCH more Fall Style to come in the next several weeks. And yes, I'm already starting to clean out closets for Fall shopping and styling! Book your package with me now, no matter where you live I can help you in person or virtually.
Thanks for stopping by and reading,
Tina
This post may contain affiliate links, and if you click a link or purchase something we have recommended, we may receive a thank you commission from the website. Clicking these links won't cost you any extra money, but does help us keep our site ad free. All the clothes I wear are mine, and are not given to me for any promotional purpose. I buy what I love and wear what I love!