Tina, here.
The '80's were the heyday for J.Crew, J. Peterman, John Hughes, Gilbert Blythe and U2, and I am still nostalgic for their glory days (especially Gilbert Blythe). And vests. Vests are a thing, again. In the '80's it was the sweater vest. I preferred button-up fair isle vests à la Laura Ashley. And I like to call them waistcoats or gilets because it makes me think I am walking along the Scottish moors. This Spring, women's vests are experiencing a renaissance of sorts. There are rules to wearing vests, of course. So, let's review them. Well, these are more like opinions than rules, but I think they are the right ones 😆

How
NOT

To Wear Vests

I don't like backless vests. Or '70's knitted vests.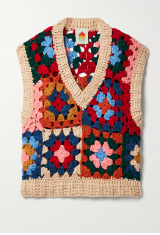 I don't like oversized vests.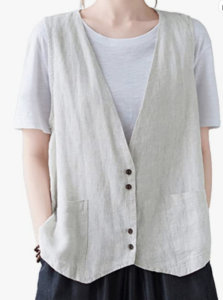 I don't like most sweater vests, unless it's a gilet, and I'm walking the Scottish moors.
NO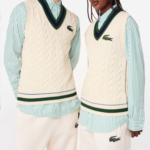 YES
So, how do you wear vests without looking like you're going to '80's Night at a bar?
---
 Book Your Spring Wardrobe Appointment Now!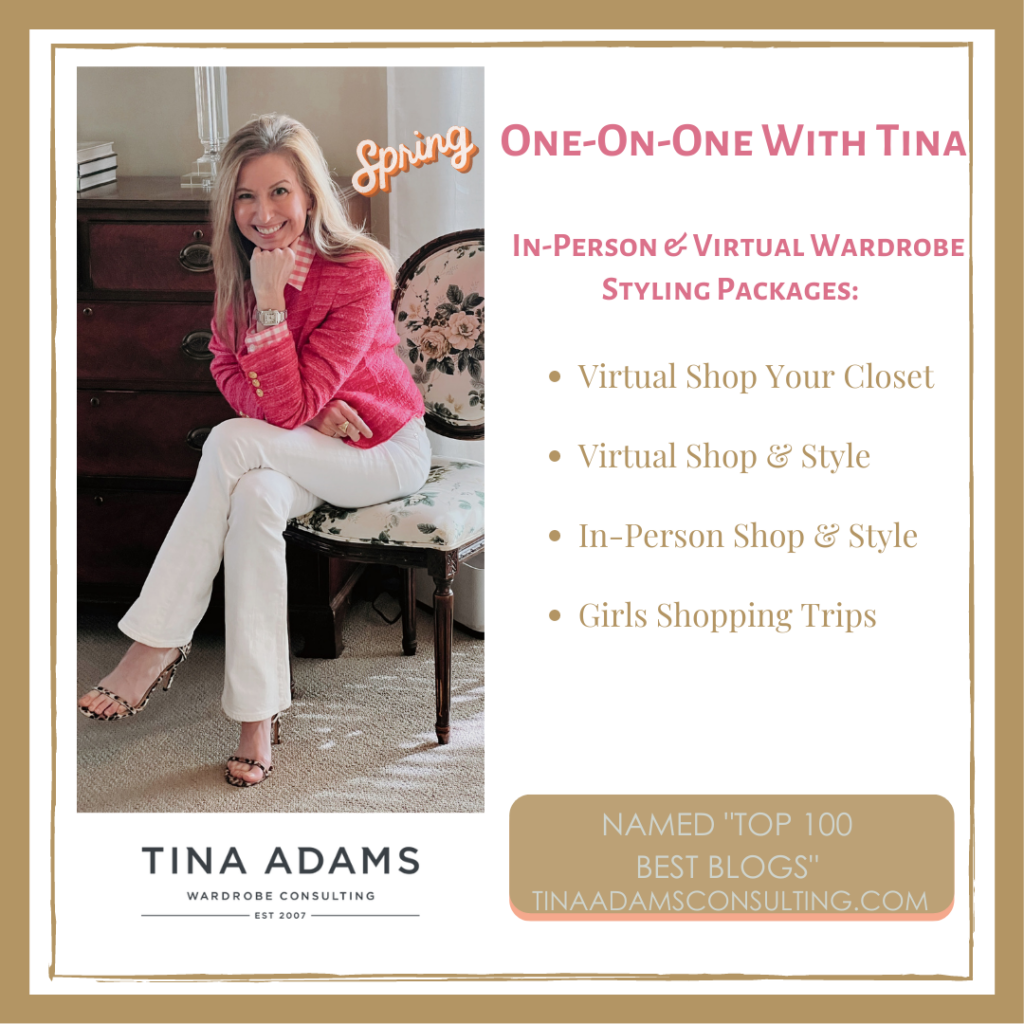 Click here to learn more about being styled by Tina!
---
How
TO

Wear Vests, ... or Waistcoats If Your Last Name Is Bronte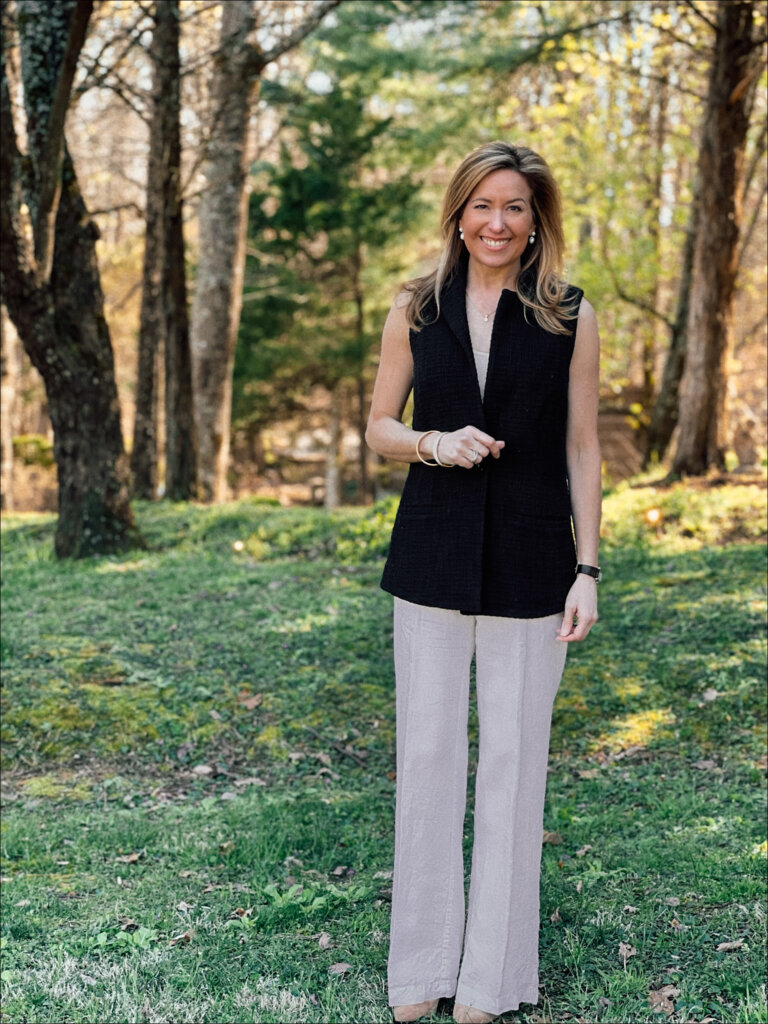 Surprisingly, "suit vests" are really making a comeback. These are typically made from menswear suiting fabrics like a pinstripe or windowpane check, and can be long or short. I also love fitted linen vests that make me want to put on flowy pants and wingtips and have tea under an elm tree. I once wore a vintage ivory linen waistcoat with flowy floral pants and a vintage Edwardian boater to Nashville's Steeplechase. I felt very Lucy Honeychurch-ish. If you don't want to wear a vest by itself, wear it over a cap-sleeve thin shirt. No long sleeves. See examples of outfits below.
RELATED: Changing Seasons, Exclusive Clotheskeeping Guide + A Pink Pants Love Affair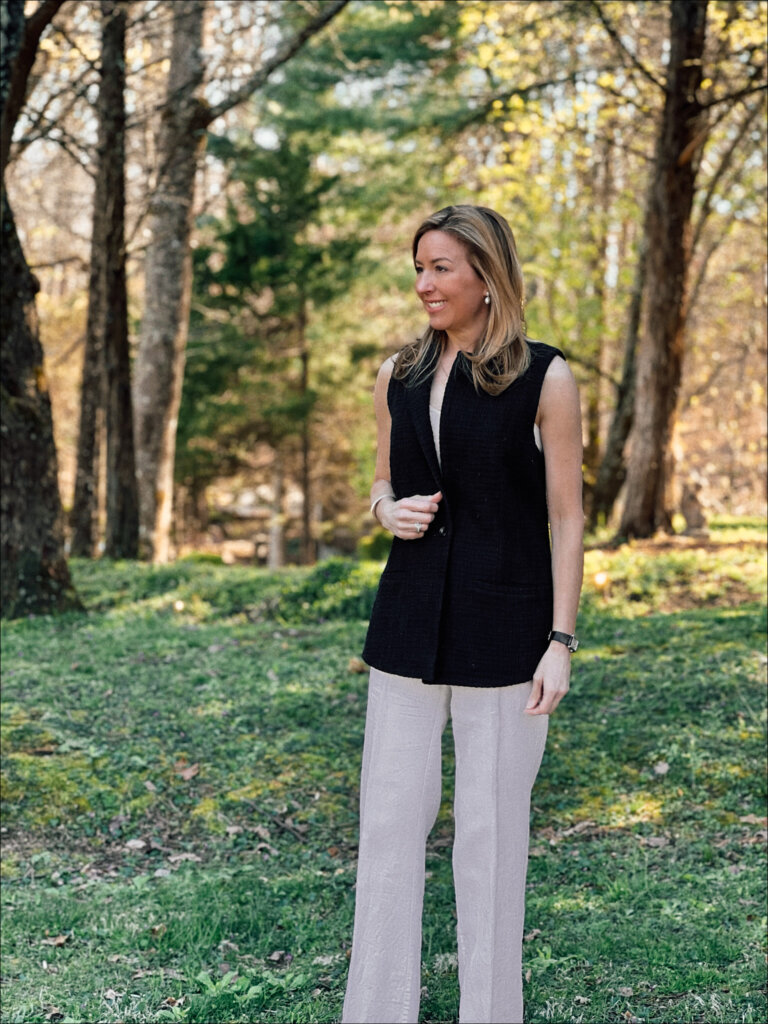 When you're wearing a vest, the key is to get the scale and proportion right. If you're wearing a long vest, it will look best with pants, not a skirt. If you're wearing a short fitted vest, it will look best with something slightly looser on the bottom half, like flowy linen pants or a skirt.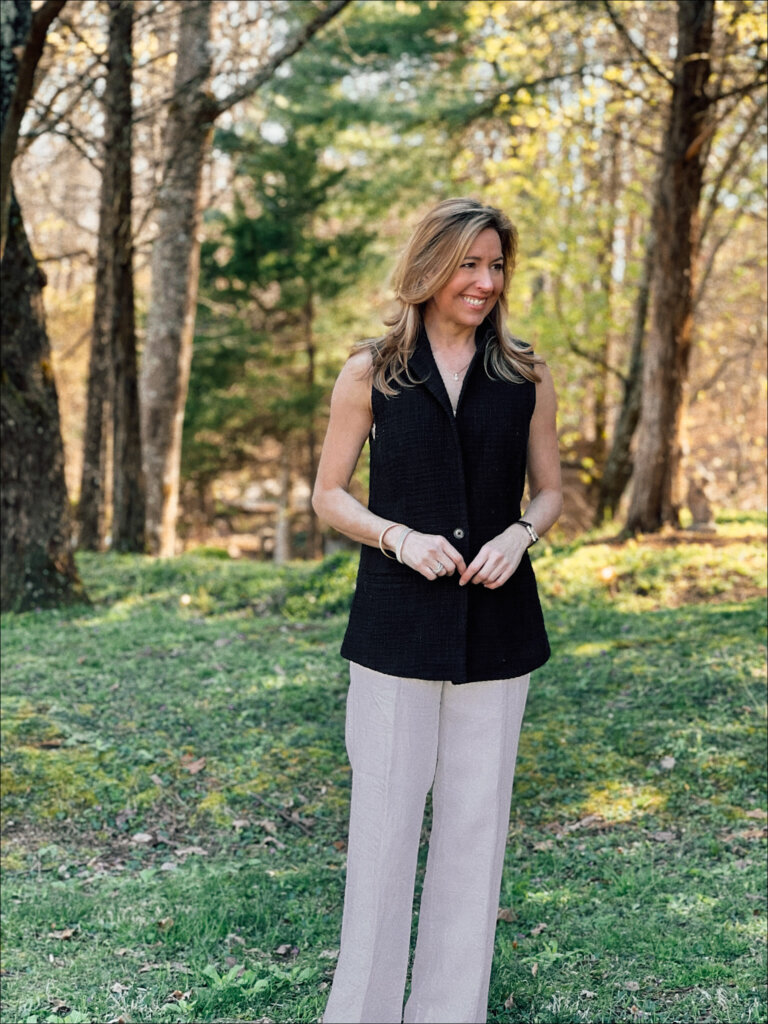 Happy shopping and thank you for visiting!
Insiders, don't forget to check out all your premium guides! 
Best,
Tina
This post may contain affiliate links, and if you click a link or purchase something I have recommended, I may receive a thank you commission from the website. Clicking these links won't cost you any extra money, but does help me keep my site ad-free.