Tina, here.
Have you been cleaning out your closets? It's so gratifying, isn't it, tossing old stuff and making room for new. With just one more good snow, I can be ready for Spring. But til then, we're knee deep in winter. Which always seems to be a good time for cleaning out closets. I've put together a closet cleanout guide for Insiders with a list of "what to toss now and never, ever wear again." Head on over to the Insiders page for that guide, plus more great videos and style guides. You can join for free if you're not an Insider yet. And now, you can shop this Winter Capsule Wardrobe (it was released early to Insiders, so items may be selling out! Another reason to become an Insider!).
Winter Capsule Wardrobe
Five Must-Haves & How To Style Them
It's cold. Maybe even snowy! But we want to feel stylish without looking like the Pillsbury Doughboy in all our puffy vests and heavy sweaters. This means we need a carefully edited winter wardrobe that is sleek, classy and warm. Here are the five easy pieces you need, where to find them and how to wear them during these cold winter months.
1. A Cozy Cable Knit Sweater
So many sweaters right now have the strangest proportions - have you noticed? Cropped length, gi-normous sleeves and then all kinds of weird doo-dads like ruffles and fringe. Which add up to a big, bulky mess. So, I like a sleeker silhouette with more traditional lines to keep everything tight and tidy. Relatively speaking, of course, since we're talking about a warm, wool sweater for cold days.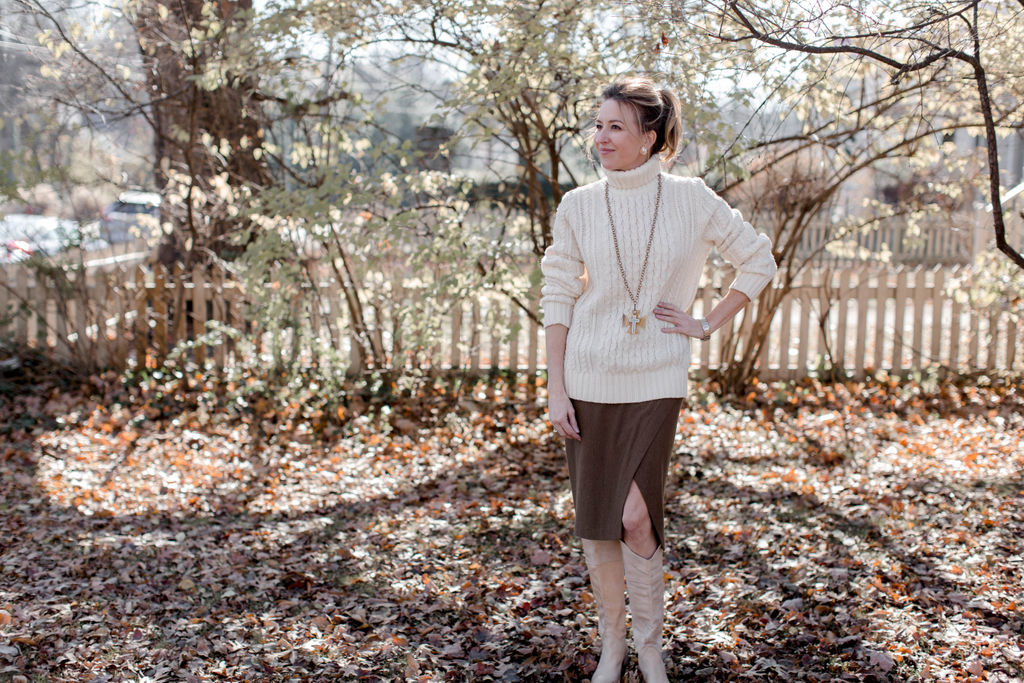 2. A Tailored Blazer
Some days are cold but not cold enough for a full-on winter coat  (click the link to see my favorite winter coats). Those days, a good blazer will do the trick just as well. I love a blazer with jeans and gloves, or over a dress. If you keep it trim enough, you can layer a coat over it if you need to start out the day with more layers.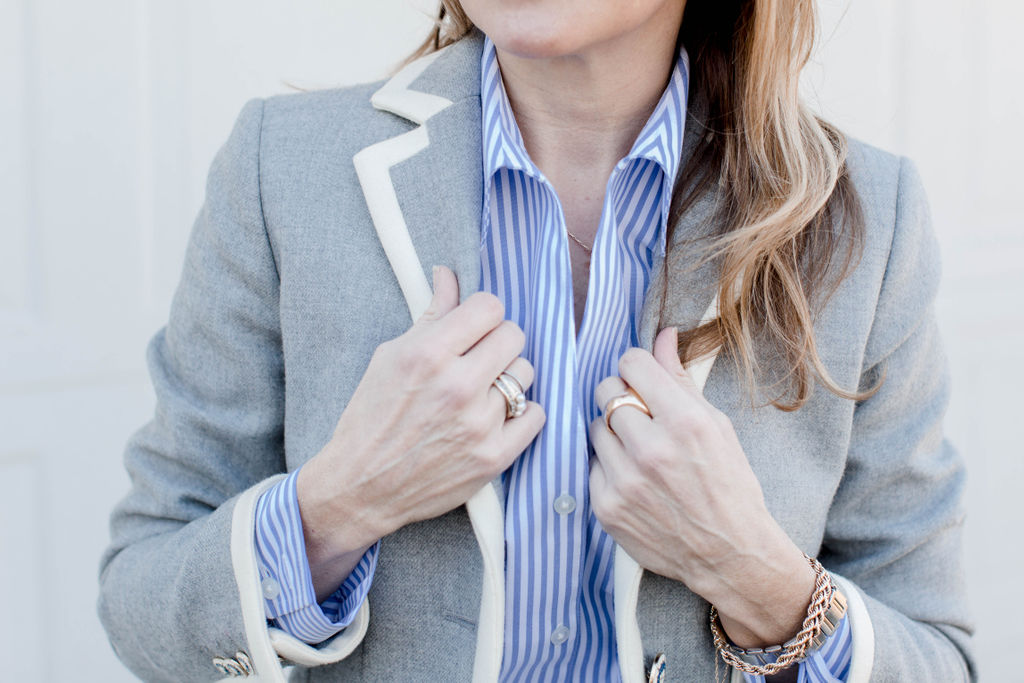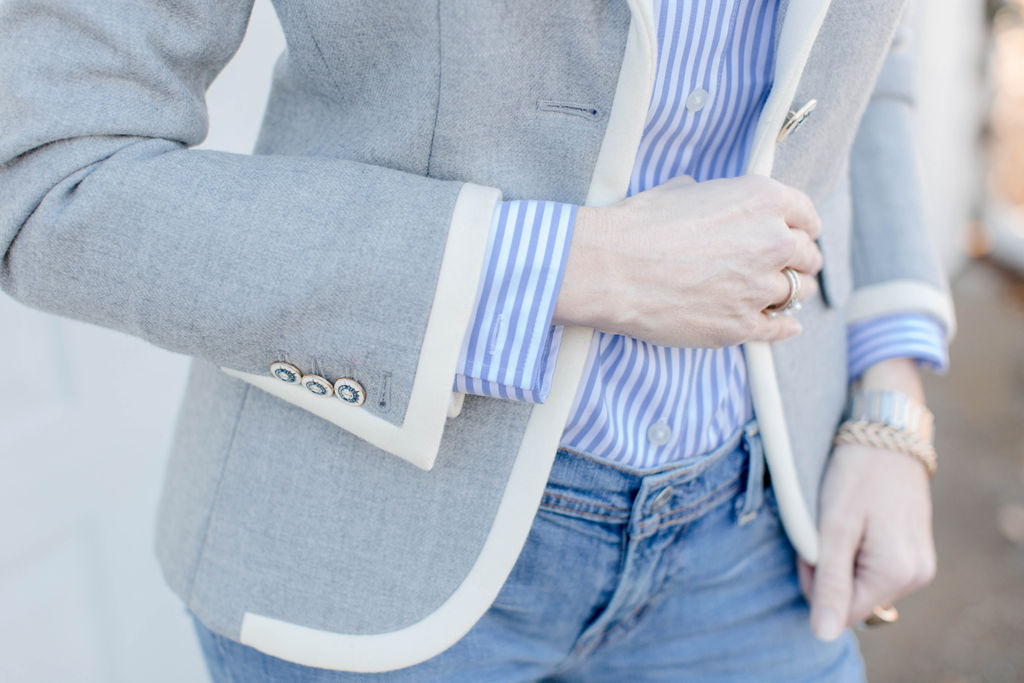 My blazer is an ancient J Crew one, and you can usually find one on ebay. Here's a size 8 for $49.99.


3. A Different Color Pair of Jeans, like Cognac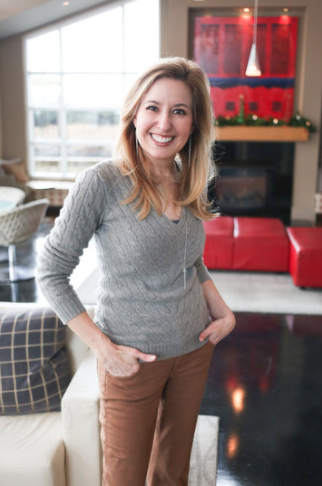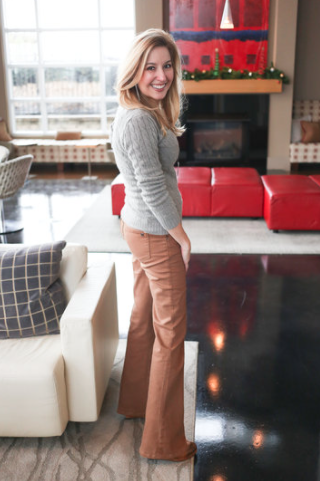 4. Wedge Booties
A true perennial favorite of mine, the wedge bootie gives you, let's all say it together, the height of a heel but the stability of a flat. The other great thing about them is that you can wear them with ankle jeans and bootcut jeans, just not skirts and dresses!
5. A Strong Accessory
With all the layers we're wearing, jewelry kind of takes a back seat in winter. Necklaces and bracelets, and even rings are often hidden beneath our clothing. So why not go for a strong pair of earrings?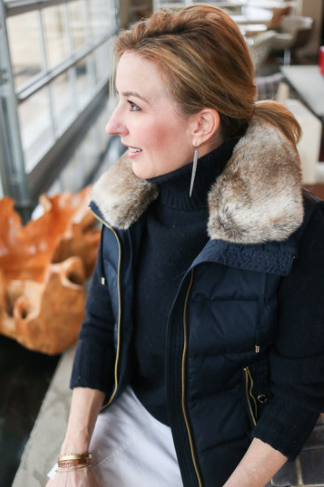 How To Wear The January Must-Haves
Thanks for stopping by, and Happy January!
Tina
This post may contain affiliate links, and if you click a link or purchase something we have recommended, we may receive a thank you commission from the website. Clicking these links won't cost you any extra money, but does help us keep our site ad-free.