Tina, here.
Looks like people are getting out and about a bit more, especially since it's safer to be outdoors than inside. But oh the heat. Which means there better be a body of water somewhere nearby! I just returned from a week in my magical place, Beersheba Springs, TN, a tiny little historic community where my family has gone since the late 1800's. We swim, yes we do, but we swim in the river. And there's nothing like it. Cold, pure, and beautiful. This time, my sister and niece found a wildflower field (acres and acres!). We hike and read on the porch and play games. My friends Sally and Maria came up for a couple days, and I took them on an eight mile hike from our house to Stone Door.  A+ for social distancing, don't you think?! Look at those beautiful Tennessee hills. America, the beautiful, may God bring healing.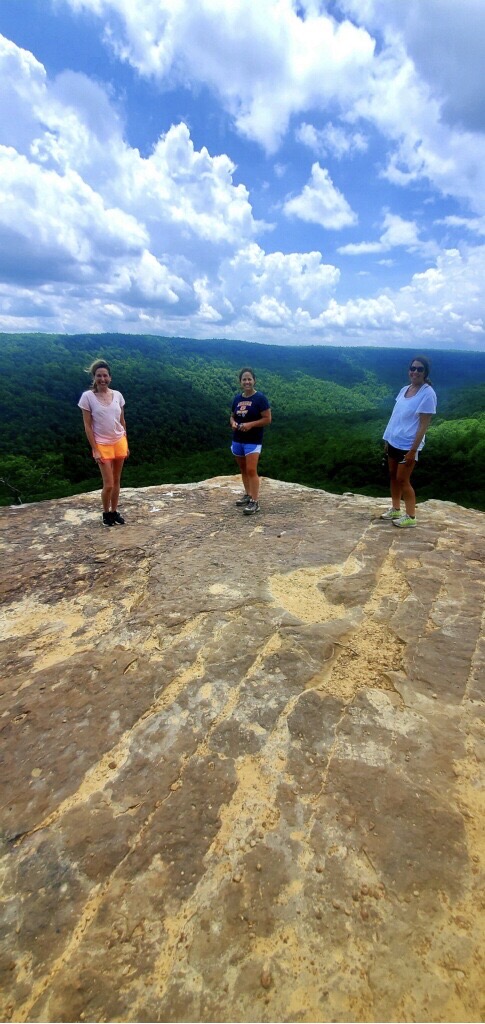 I also realized that I've been taking the same black swimsuit to Beersheba for over ten years. Do they even make swimsuits that durable anymore? Because I tell my clients swimsuits have to be replaced every couple years unless you take really good care of them, like rinse them out every time you wear them, and don't wring them dry. This little wash has revolutionized the way I care for my swimsuits: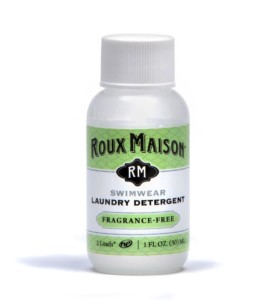 Roux Maison is also the creator of the famous Stain Remover, what I call magic science. If you wear white t-shirts or white jeans, add to cart asap.
---
Introducing My Newest Package!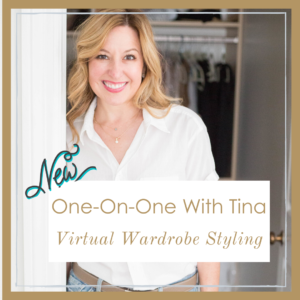 Take a listen to this testimony from a recent client!
---
Ok but I'm stalling...let's get to the reason we are here today.
The Best Swimsuits And Coverups For Your Shape
Shopping for swimsuits. Oh joy. First, we must address the elephant in the room, the reason we all groan a bit when it's time to find a new suit. Those horrid dressing room mirrors! The ugly lighting! (Which we don't have to face this season, at least.) Then there's that feeling of being naked around people at a pool! And our negative self-talk gets louder. My friends, let's stop with that already! Maybe we can make peace with the bodies we currently occupy at this moment. I tell my clients, dress for the body you have today. I feel deeply women's struggles with body image, and the terrible way we harass ourselves with negative self-talk. I struggled with anorexia for nearly 20 years. You can read more of my story in this post. Not everyone has my extreme experience, but I've been in enough closets over the years to know we all have some negative conversations with ourselves. Replace them, my dear friends, with a love language, and be free! Don't speak of yourself in a way you would never speak to your best friend.
So I got that off my chest. Next, which suit is right for you? I'm not doing the apple, pear, banana categories. I don't like those ways of defining ourselves. I'm going to talk in terms of how can we get to feeling less self-conscious, so we can forget about ourselves. So,.....The immediate filters to apply are, is it see-through, does it have enough padding in the chest (no headlights, please), and do I love love love it? Do not buy a swimsuit you don't like out of desperation. There are tons of options, and hopefully I can introduce you to your love match today. Good news! One piece swimsuits are all the rage. So are those '50's-style high-waisted, low cut (on the hips) suits. I don't like the Betty Boop cartoon-like suits, but I do like that I can find something besides string bikinis.
Start here > What's the area you'd like to think about less while you're in a swimsuit? Bum, Chest, or Mid-Section, Or All The Above?
Bum-vicinity
If you'd like more coverage for your legs, bum or hips, or to draw attention away from them, consider darling little skirts. These also come in handy when you're being visited by Aunt Flo, or haven't had the time to enthusiastically shave.
Sidenote - over the years I've come to the opinion that when I find a swimsuit I like, I just buy it, and I don't beat myself up about the price unless it's outrageous. I would never have spent $100 on a swimsuit ten years ago. Now I will because I need so much from it. 🙂
'nother sidenote - I'm not kidding when I say, if you see it buy it. I've never seen inventory so scarce!
Chest-vicinity
If you'd like more coverage for the chest area, or to minimize or to draw attention away from, a crossover swimsuit with a deeper neckline (not plunging - we're not in our 20's anymore) is a great choice. You'll probably feel more comfortable with an underwire, too. Avoid halters and straight-cut necklines.

If you'd like to feel a bit more buxom, you can get away with more doo-dads around the chest area, like ruffles and color-blocking. Halter tops are a good choice. The goal is not to look too juvenile.
Mid-section
If you're looking to minimize, draw attention away from, your mid-section, you'll love a surplice cut, a crisscross or crossover top, like the ones above under "chest vicinity." I'll add here I'm not a fan of the swing tops to camouflage the mid-section. I think there are more attractive ways to accomplish the same goal - ruching or a crossover top.

These are suits I like, just cause I like them. That's all.
Coverups
When it comes to coverups, I'm on team nice coverup, i.e. no old t-shirts and gym shorts. We're grown-ups, now. Not camp counselors. I primarily stick with solid colors so I can mix and match them with any swimsuit.
Related: Lots and lots more summer accessories can be found in this recent post!
Can you repair or alter a swimsuit?
Yes. Things I've had done over the years include adding chest pads to the inside so there's a little more between me and the world :), replacing the elastic, taking in straps. You can also raise the cut on the leg, but that's expensive and you may as well look for a different suit.
Thank you so much for stopping by - and remember, don't delay! Here today, gone tomorrow!
Best,
Tina
This post may contain affiliate links, including Amazon Services, LLC Associates Program, an affiliate advertising program, and if you click a link or purchase something we have recommended, we may receive a thank you commission from the website. Clicking these links won't cost you any extra money, but does help me keep my site ad free. All the clothes I wear are mine, and are not given to me for any promotional purpose. I buy what I love and wear what I love!