Tina, here.
Striped sweaters are apparently trendy this Fall, which is great for those of us who have been hoarding fair isle sweaters for decades. But first, Insiders, you're getting a guide you can download, Premium Download: Brush Up On Party Dress Codes. Click here to reach your exclusive guide. (If you're not an Insider yet, you can join the free trial!)
I typically do at least one post every Fall on my love of fair isle. And this Fall, it's making an impression in more than just sweaters. Like this Ralph Lauren fair isle skirt (similar).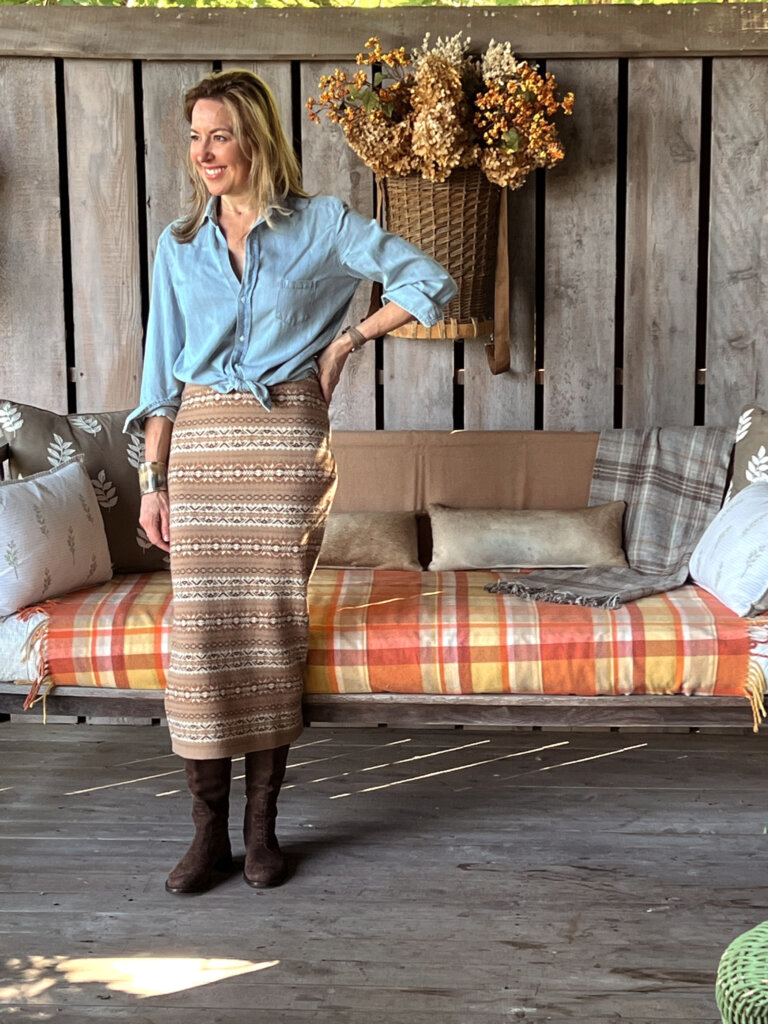 Mine is wool, which really limits its wearability, but this one is cotton! Side note: ankle booties do not look good with skirts or dresses. They turn your legs into tree trunks. So either go for a tall boot or a regular shoe. Case in point: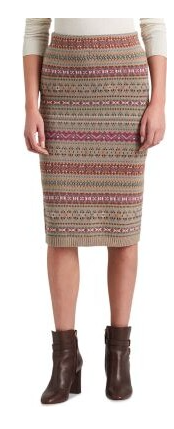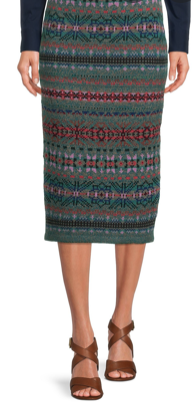 Which looks better to you? If you can't see it, trust me, the one on the right looks better, (even though the ankle straps are a bit low for my liking). One reason is because the legs look longer.
I'm also obsessed with fair isle sweaters, which are a little easier to find this season. I had one similar to this one years ago (it was probably on the blog multiple times), gave it away in a weak moment, and found this one on eBay. But I've got similar styles for you below. They are in good supply this Fall since they're "having a moment". Someone please tell me where the quotation marks go. I was taught in school that the period ALWAYS goes inside the quotes but have seen it done both ways. Help. KThks.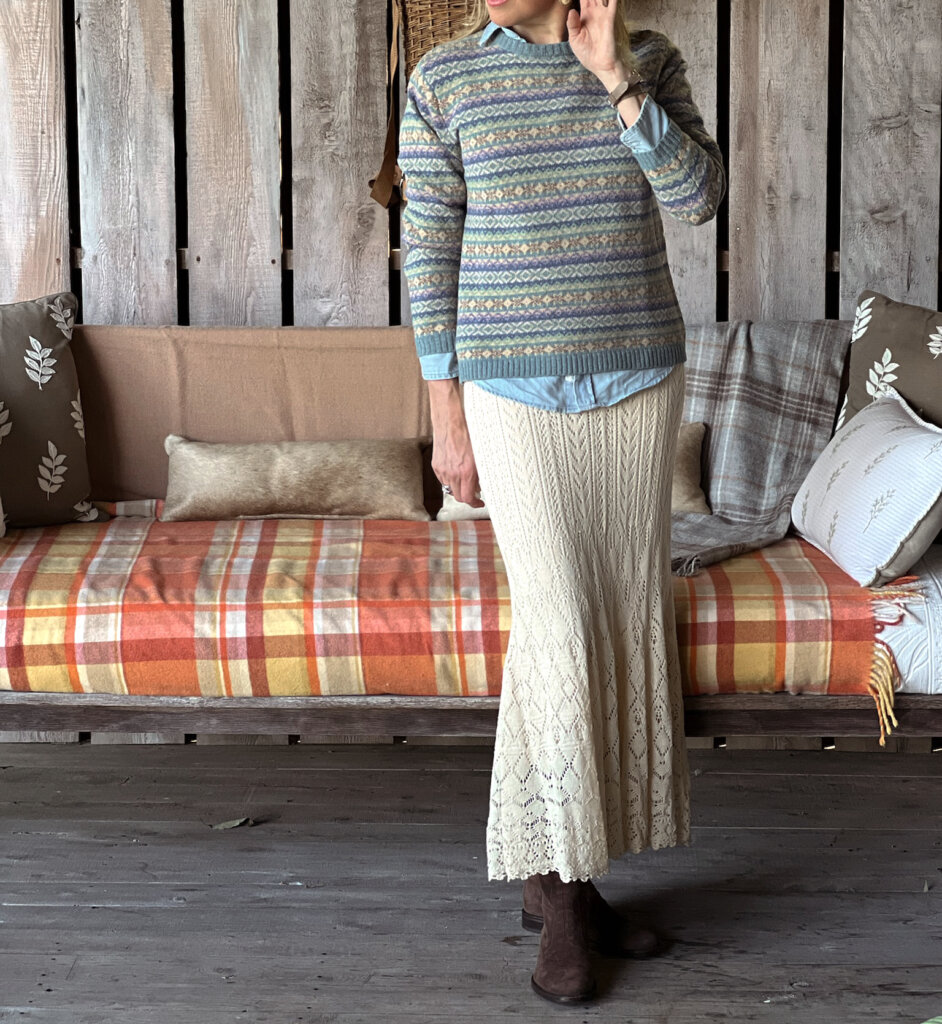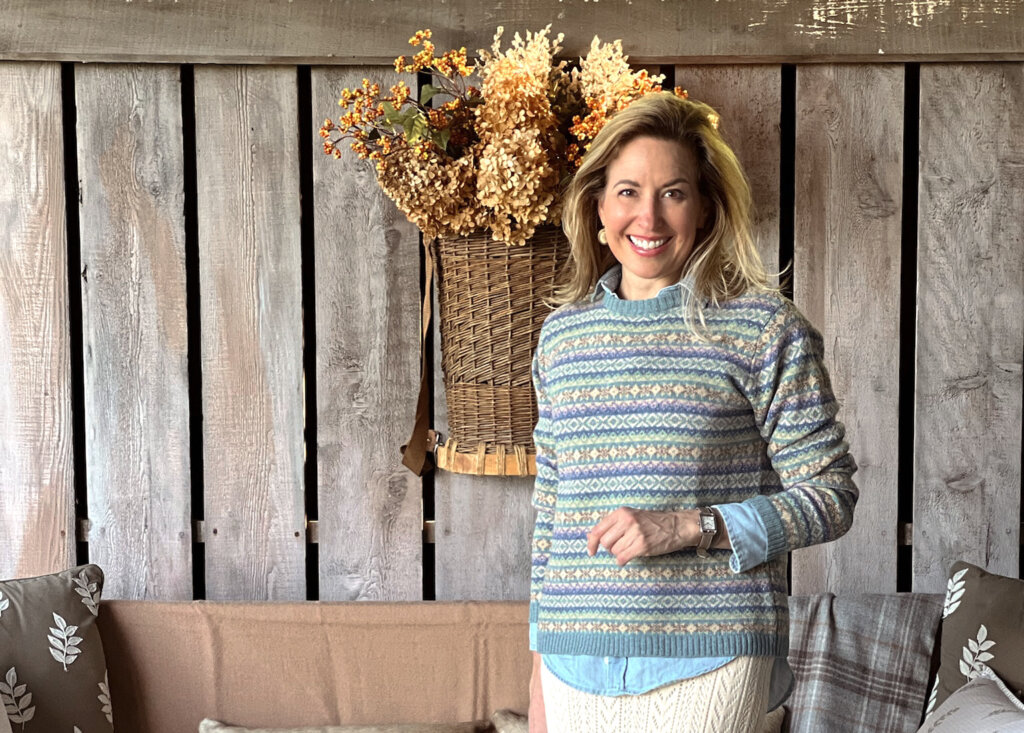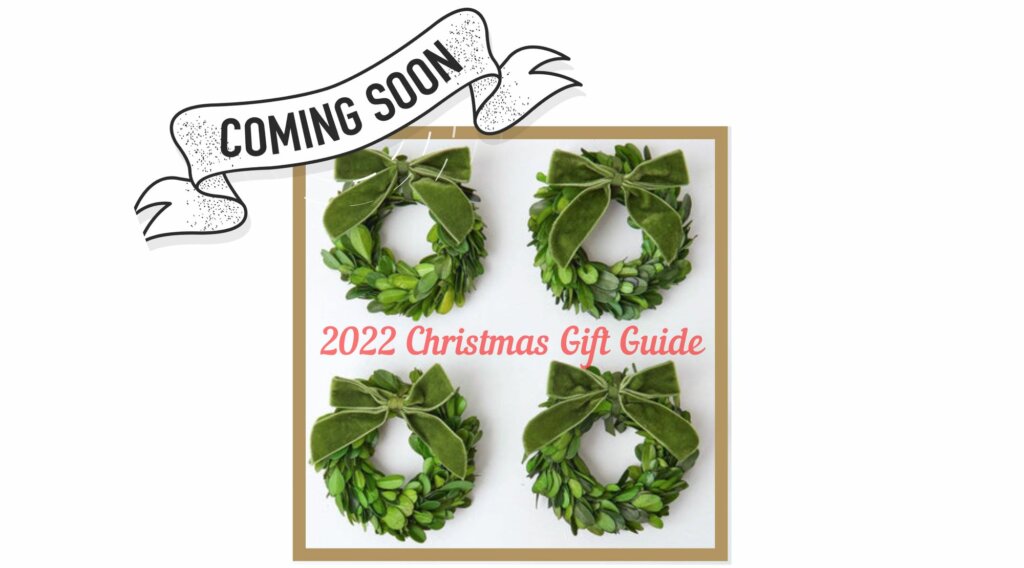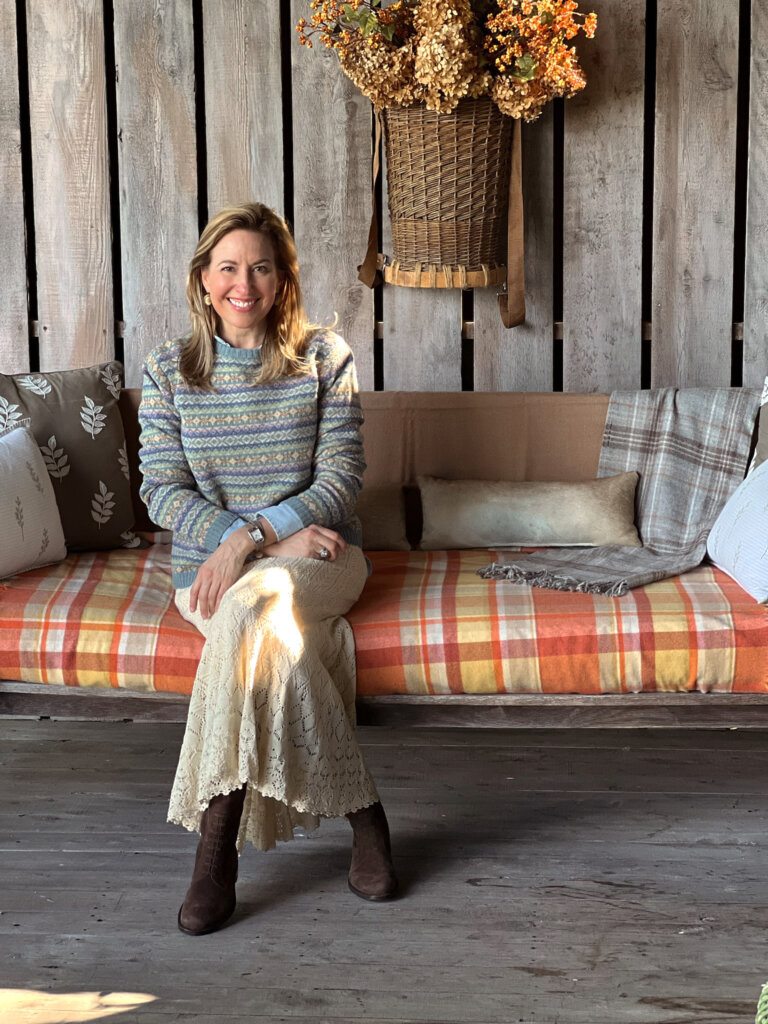 Wearing Fair Isle Sweaters And More
Happy shopping and thank you for visiting. Insiders, don't forget to check out all your premium guides! 
Best,
Tina
This post may contain affiliate links, and if you click a link or purchase something I have recommended, I may receive a thank you commission from the website. Clicking these links won't cost you any extra money, but does help me keep my site ad-free.