Tina, here.
Bored with your summer wardrobe? Need a fresh burst of color and fun? What can you do to liven up a summer outfit? Add some fun, cheap accessories! There are options galore every summer, which means there are mistakes to be made.
So here, my friends, are the summer accessories you need that won't make you look too juvenile or, God forbid, tacky, or eat up your rooftop cocktail budget. (We all know trendy is the last stop before tacky.)
Summer Accessories To Liven Up Your Wardrobe
Keep in mind, the more you pay for it, the longer the shelf life it should have. In other words, repeat after after me: Cost Per Wear.
Summer Jewelry

Jewelry is in a funny place - there's really nothing new going on...except what's old (think '80's gold rope and chain jewelry). This Fall I think designers will start taking more chances and we'll see new trends. But for now, wear it big, wear it small, just wear your jewelry! Take the extra step. Layer pieces together. Make one statement. Anything goes right now. I always love natural textures like raffia in the Summer, and you know I always advocate for turquoise and coral because they look good on everyone! Look for jewelry in unexpected places, retailers who aren't typically known for jewelry produce short runs of cheap stuff during certain seasons like summer and the holidays.
Summer Sandals
Related: Summer Vacation Packing List


My wedges are from Target years ago - you may remember them because I featured them on the blog back then. That was a good purchase with a long shelf life! Keep in mind when buying shoes, that just because it's in style doesn't mean it looks good. Case in point: gladiator sandals.
Summer Handbags & Clutches

One of my favorite tips is to turn your summer clutch into your wallet, and keep it inside your larger tote. When you're ready to transition from day to night, just pull out your clutch and you're ready to go!
Summer Sun Hats
Look for UPF in your summer sun hat. All these have it except the pink fedora.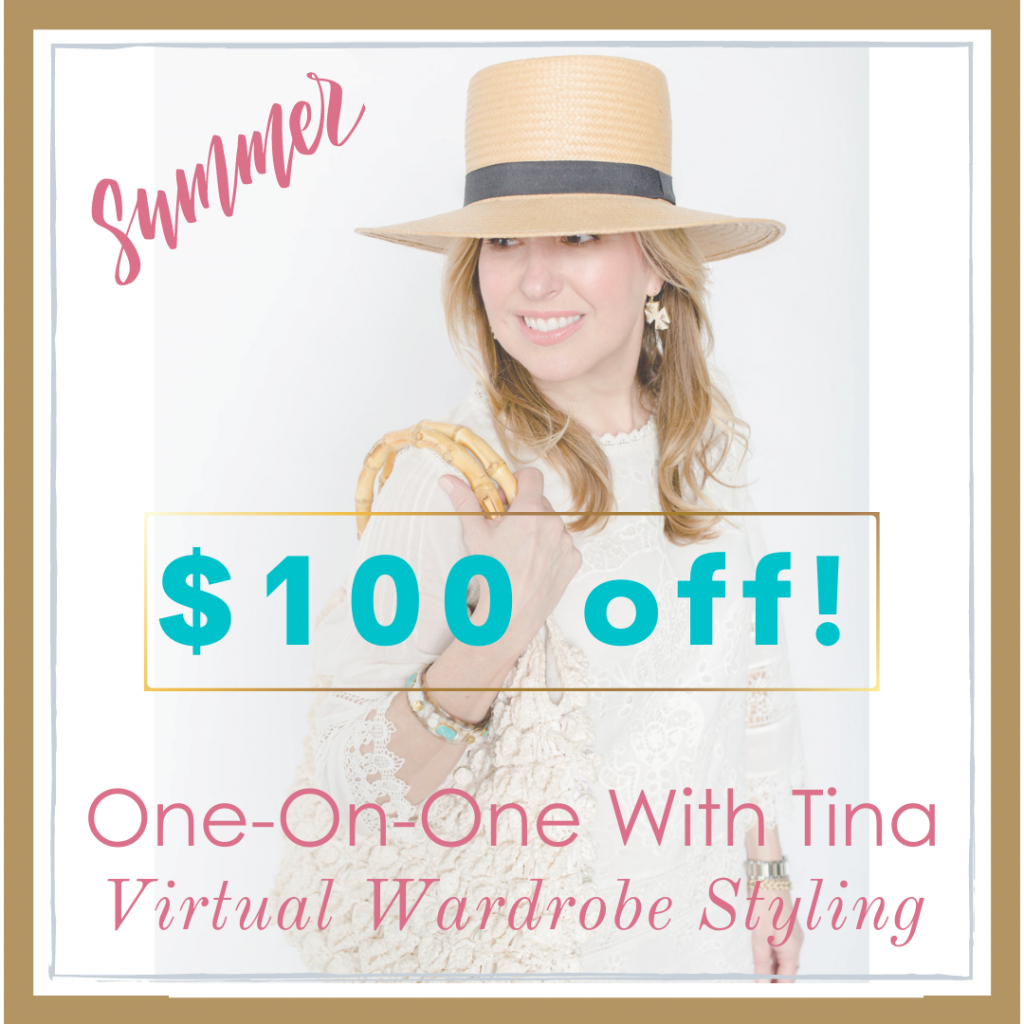 Sunglasses
If you don't know what shape looks good on you, go with cateye sunglasses - they flatter almost every face. As do tortoise frames.
Thanks for stopping by!
Tina
PS Don't forget to buy a One-On-One Virtual Wardrobe Package with me NOW while it's $100 off!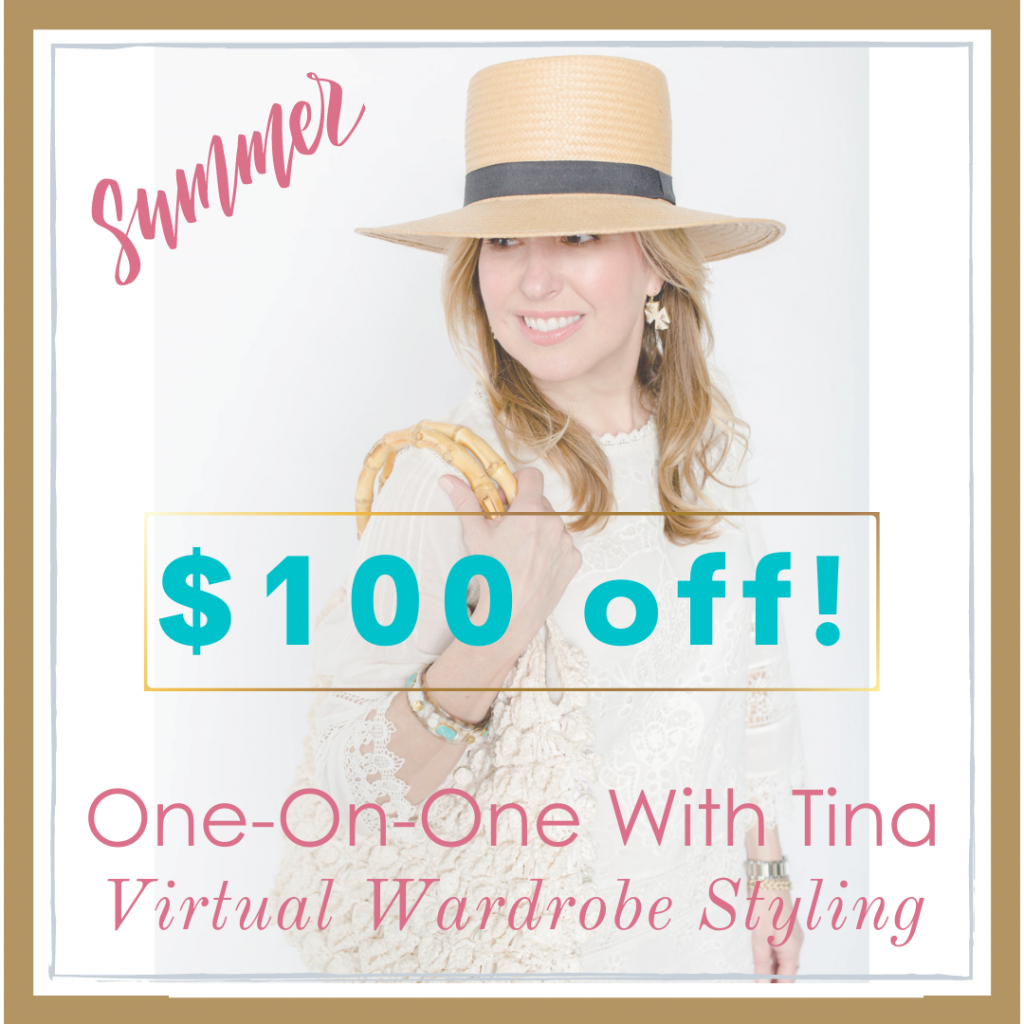 This post may contain affiliate links, and if you click a link or purchase something I have recommended, I may receive a thank you commission from the website. Clicking these links won't cost you any extra money, but does help me keep my site ad-free.