Tina, here.
Who of you gorgeous creatures gets to go on vacation this Summer??! Are you SO excited that the world is open for business and travel plans are back ON! With next weekend marking the unofficial beginning of Summer, and with many of you going to the beach or lake, I thought I'd do a refresher course on how to pack for a Summer vacation....in ONE carry on and ONE tote. Yes. You can do this, I promise. Here's how.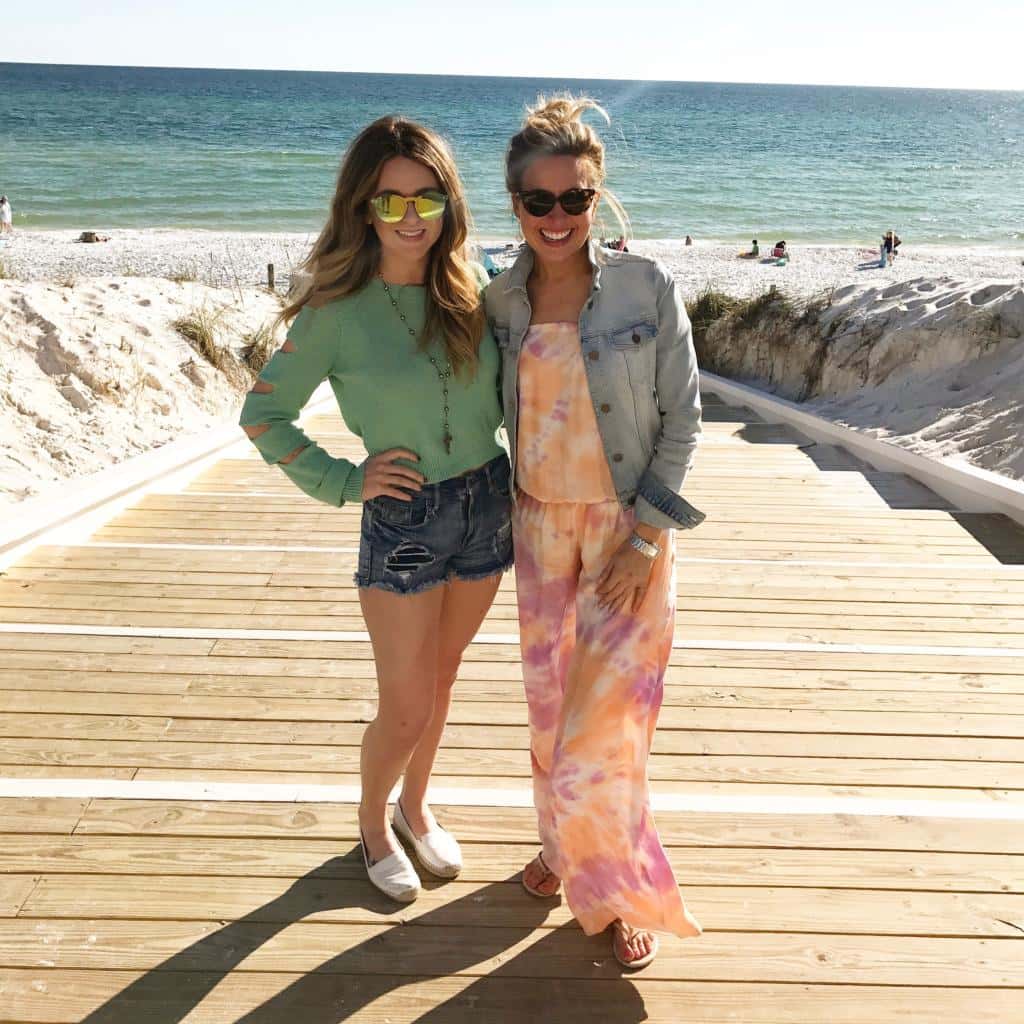 My friend Deidre and I took a little trip down to 30-A a while back and it was spectacular!! We flew and didn't want to waste a minute waiting on bags, so neither of us checked anything. There are six rules to follow for packing for a trip in one carry on and one tote. Rules coming right up.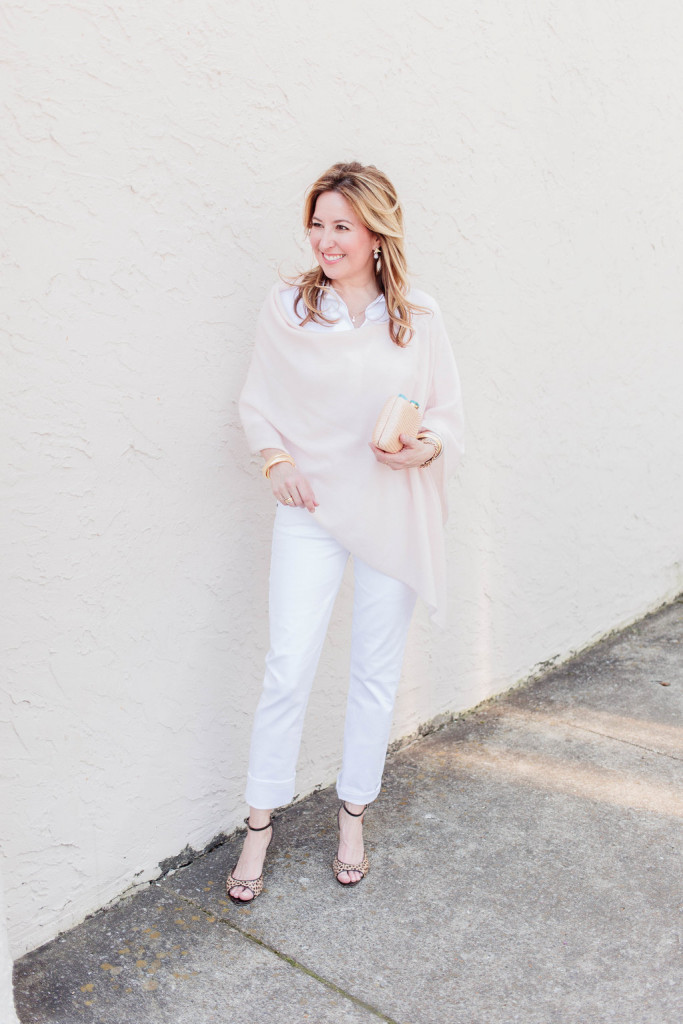 How To Pack For Summer Vacation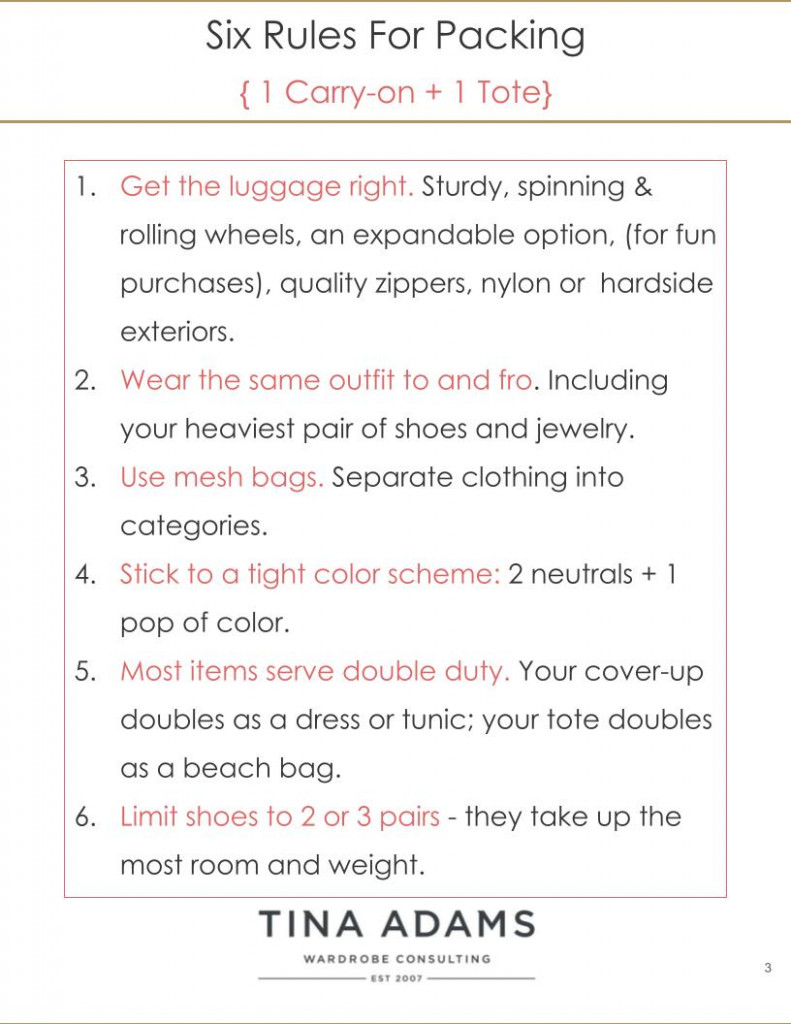 This page is an excerpt from my new Insiders Guide. If you'd like the entire 15 page Guide, click below. I'm detailing the secret to how I organize my carry on, and all the stuff that goes in my tote - that you will never forget again! If you're not an Insider yet, no problem! You can join the free trial and check it all out.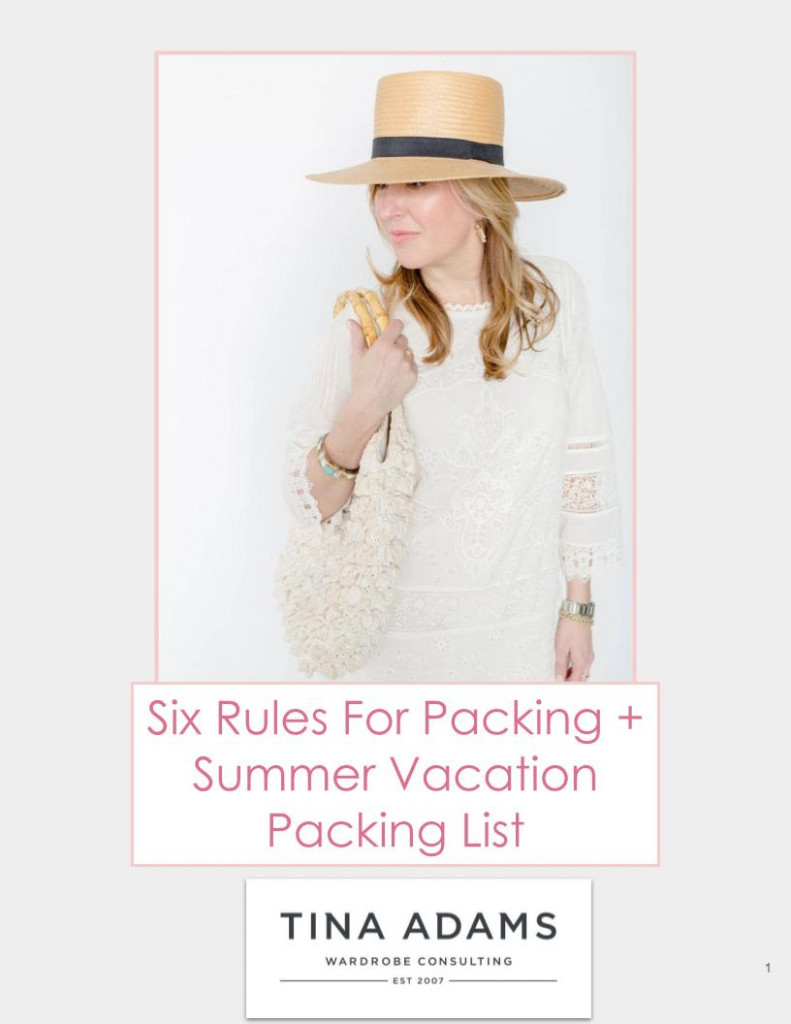 I typically travel in white jeans, a white t-shirt and a lightweight wrap in summertime. And I wear my heaviest pair of shoes and ALL my jewelry. I don't want it separated from me. Don't be afraid to travel in white if you own this stain remover. It will fit in your tote, and you will be stain-free the entire trip. One trick to light travel is that you're going to wear this same outfit both travel days, and you'll mix and match the separates throughout your vacation.
Packing List for 4 Days & 3 Nights
Travel Outfit:
1.) White Jeans (duh, if you know me)
2.) White T-shirt (also, duh)
3.) Lightweight pashmina or Sweater
4.) Tote (I've also made a list of everything that goes in your tote, in the Insiders Guide. All the stuff you forget, plus some things you'll never pack in your carry on or suitcase, but keep with you nearby in your tote.)
5.) Sandals or Sneakers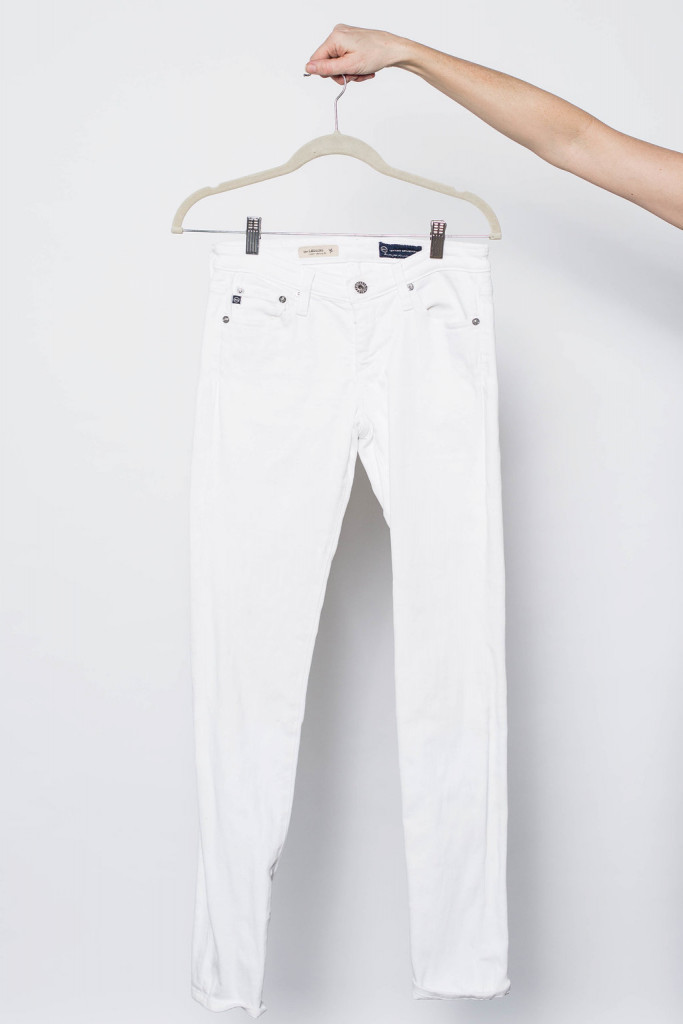 Inside Your Carry On
I'm sharing how I organize both my carry on and my tote in the Packing Guide. There's a secret! And it works!
6.) 2 more t-shirts, preferably black and 1 color
7.) 1 going out top
8.) 1 tunic that doubles as a coverup
8.) 1 sundress that doubles as a coverup
9.) 2 pairs of shorts
10.) 1 skirt or another dress
11.) wedges or another pair of sandals
12.) nightclothes and lingerie
13.) workout wear
14.) 2 swimsuits (plus a plastic bag to bring home a wet swimsuit)
15.) Toiletries
16. Makeup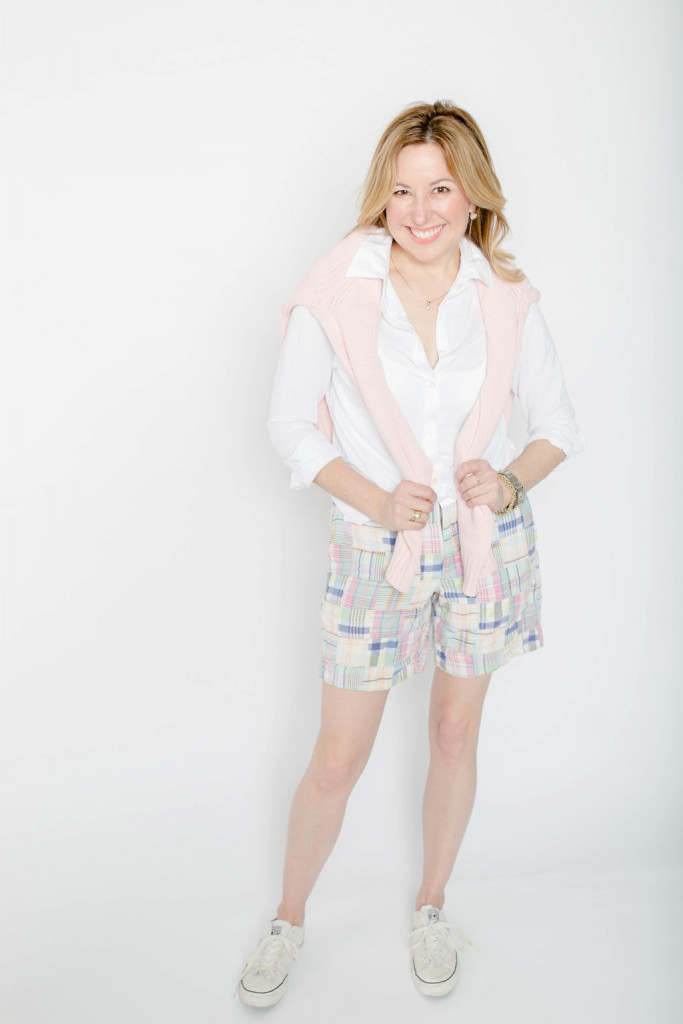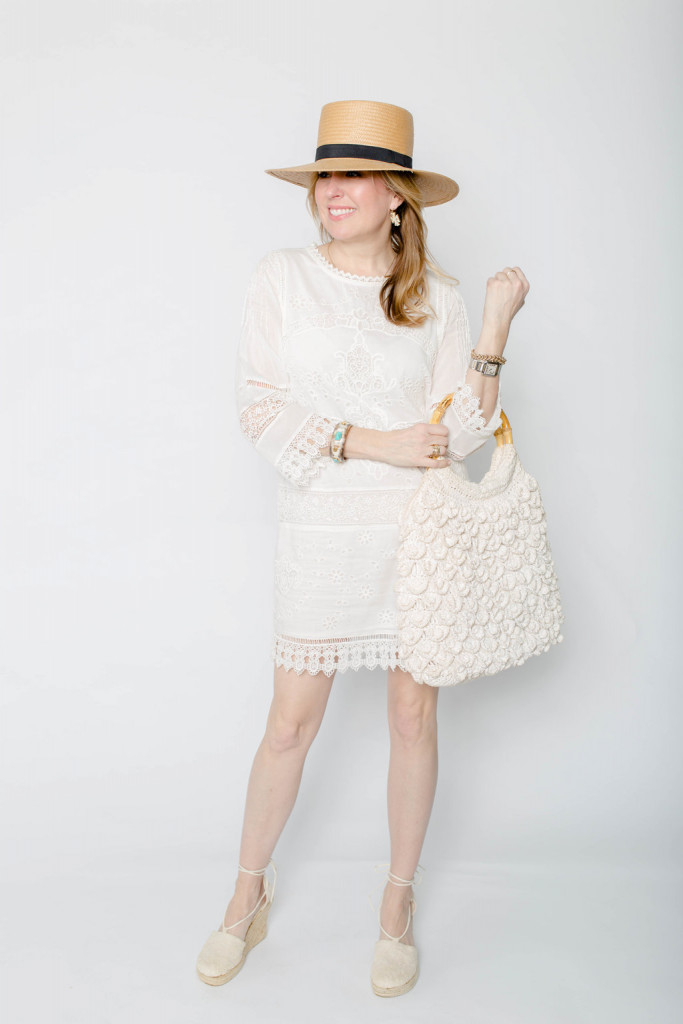 Another key point is that your coverup is going to be a going out dress, too. Or you can wear a tunic over your swimsuit, and then wear it with white jeans at night.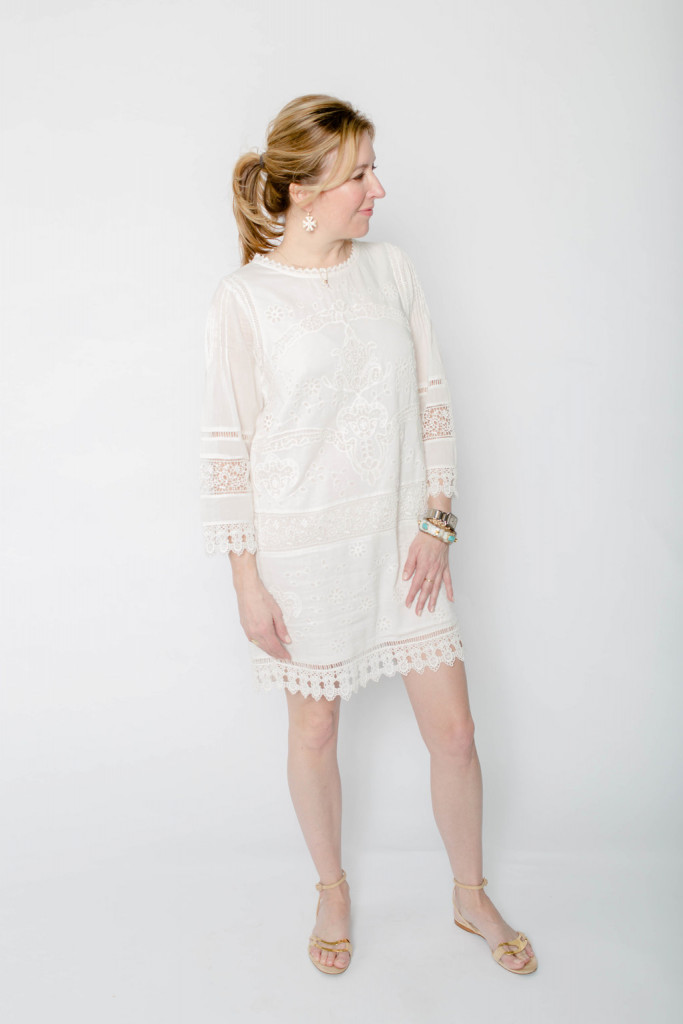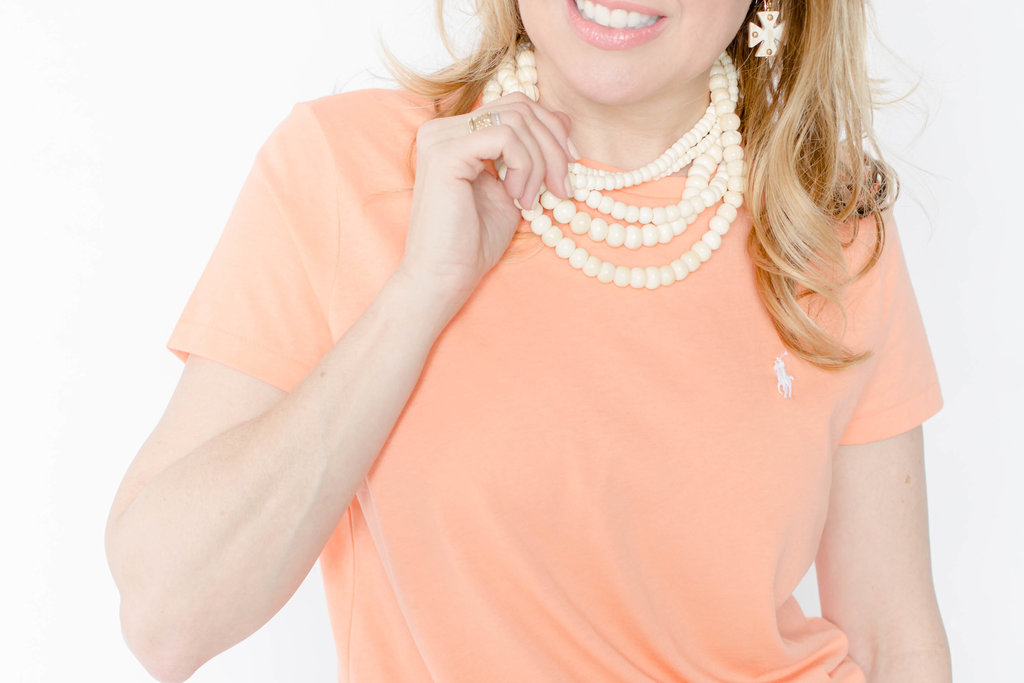 I pick one color besides white and black. Any primary color will look great with white - so fresh and summery! And you won't get bored wearing the same thing all week. Don't forget, pair black only with white or other neutrals, not primary colors!
Shop the Suitcase
Travel Outfit
Dress/Cover Up Options
How You'll Wear The Outfits
Is your wardrobe ready for all the events, parties and trips you're finally planning? No matter where you live, I can help you! Sign up for an IN PERSON or VIRTUAL package with me now to get your wardrobe ready for Summer!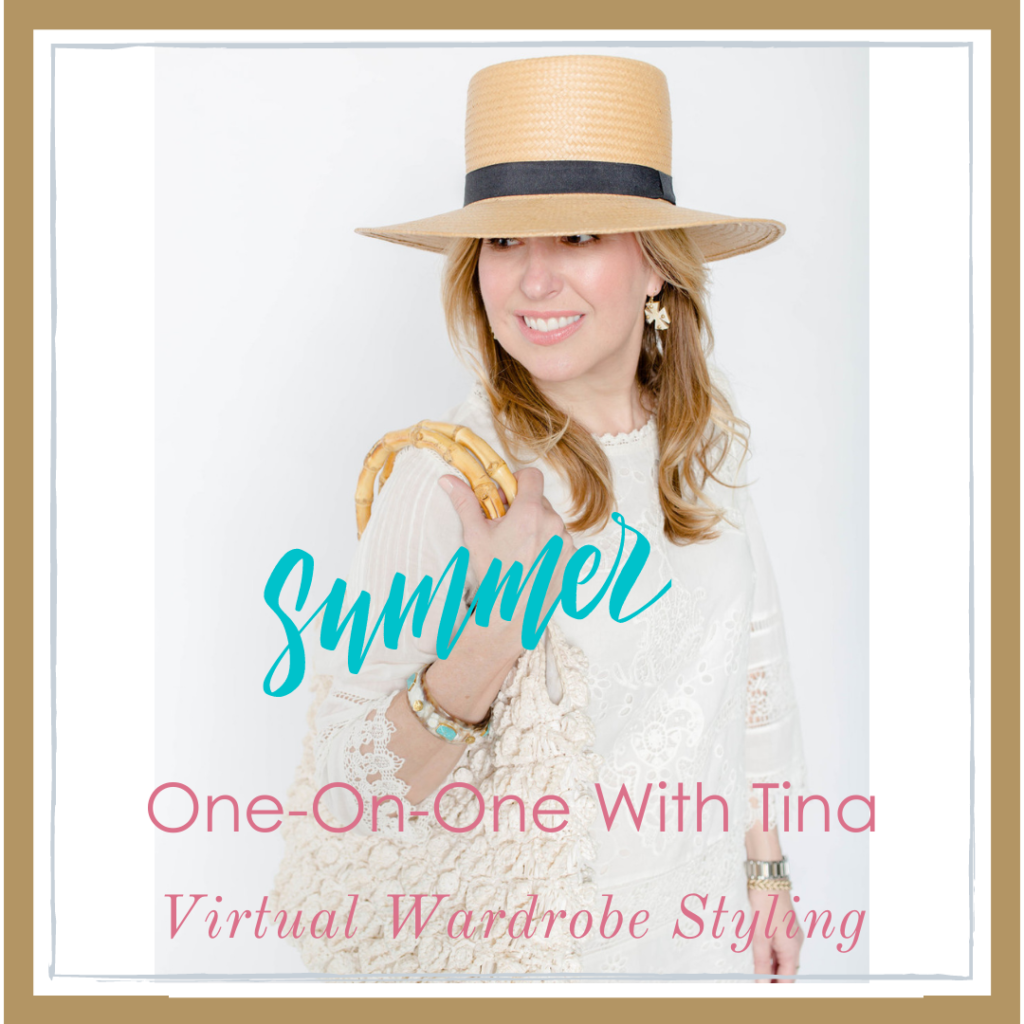 Thanks for stopping by, and thanks for supporting small businesses like mine and Emily's! We're forever grateful, and it allows us to bring you special offers like this one!
Tina
This post may contain affiliate links, and if you click a link or purchase something I have recommended, I may receive a thank you commission from the website. Clicking these links won't cost you any extra money, but does help me keep my site ad-free.