Tina, here.
This is not a newsflash anymore. For 15 years, every Fall, I've sung the love song, white jeans after Labor Day. If you are still, STILL? REALLY? doubting whether you can wear white jeans after Labor Day, I beg you. Change the year on your calendar to 2020. And get with the program. Mkay cupcakes?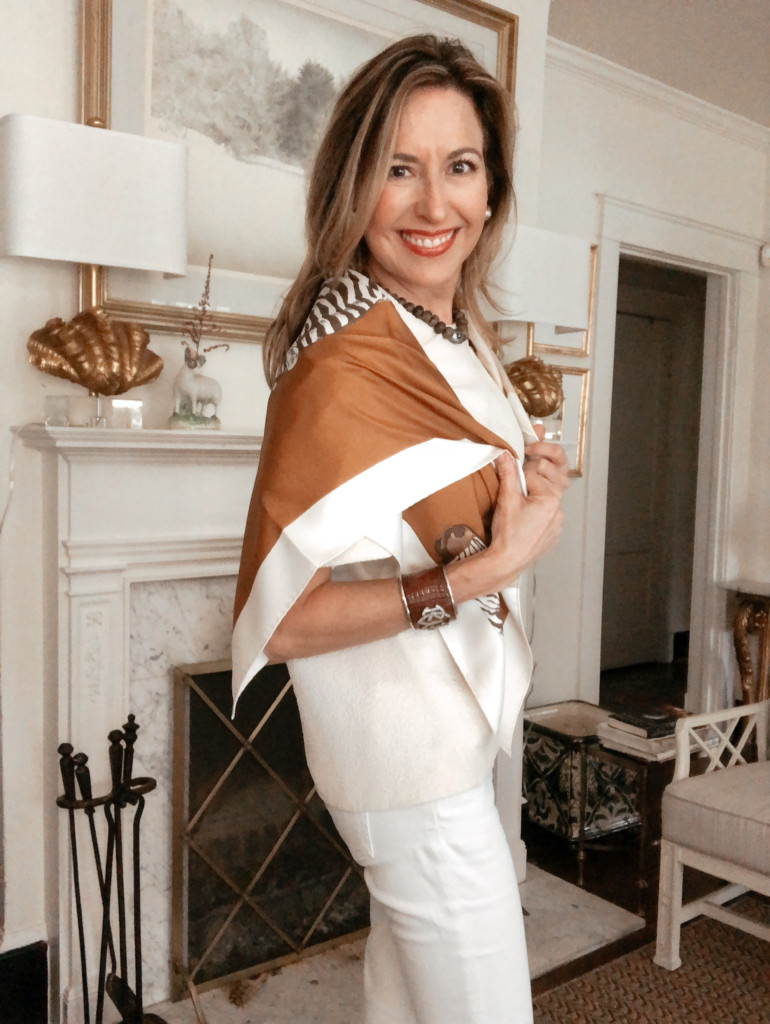 I do have a way for you to ease into it - wear white cords or white velvet jeans instead of white jeans if you must not disappoint your grandmother. (All three of those links take you to off-white colors, not stark white, which may be more appealing to you.)
It's finally Fall! I'm so excited to be pulling out my sweaters and jackets. Are you ready to get back into life now that the country is slowly opening back up? Book your spot now for a One-On-One Virtual Fall Package with me.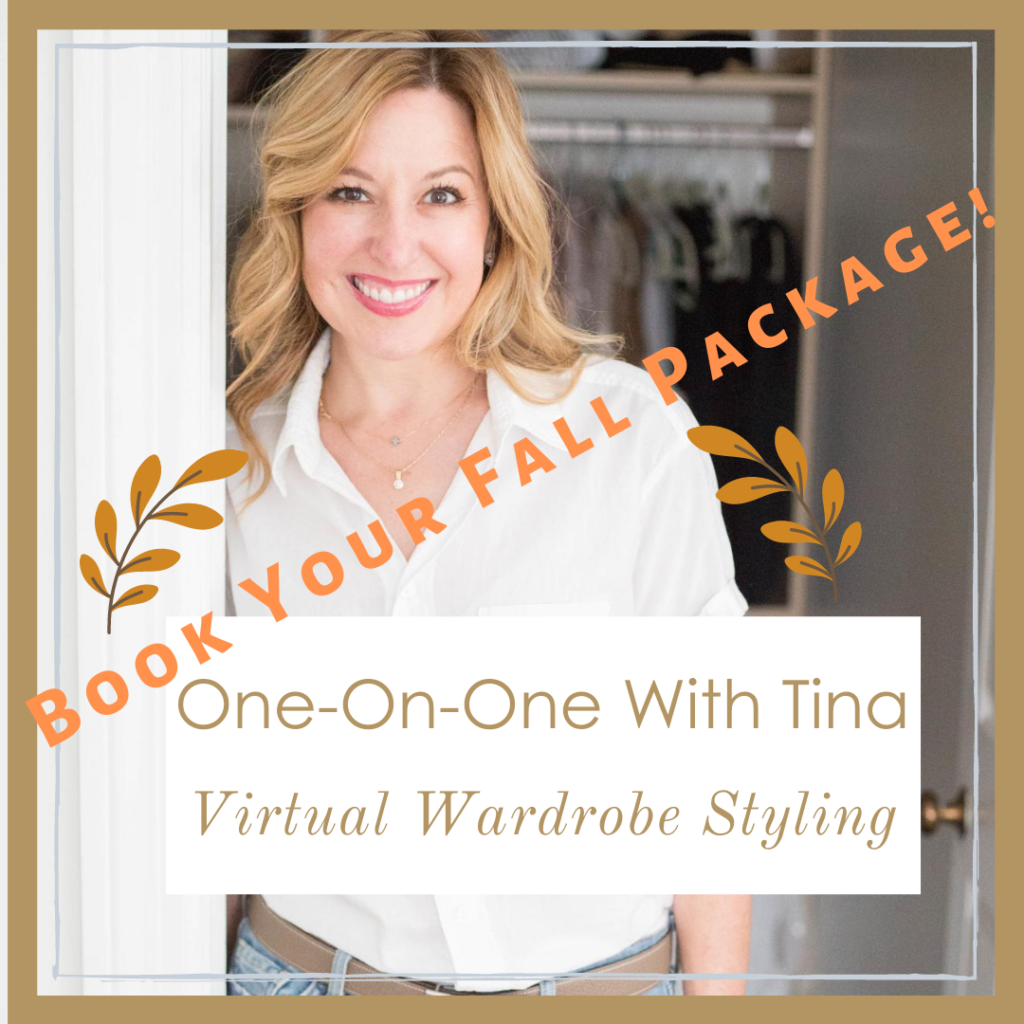 So how are we wearing white jeans these days of cooler weather? We're wearing them quite differently now than you did during high Summer. No more white jeans + pink floral blouse. No more white jeans + Lilly Pulitzer prints. Here it comes. It's about white jeans + warm neutrals. Like camel, cinnamon, cognac, pumpkin. And it's all about texture. Like leather. Like suede (not to be redundant). Like animal prints. Like so:
Related: [Insiders Special] Five October Must-Haves!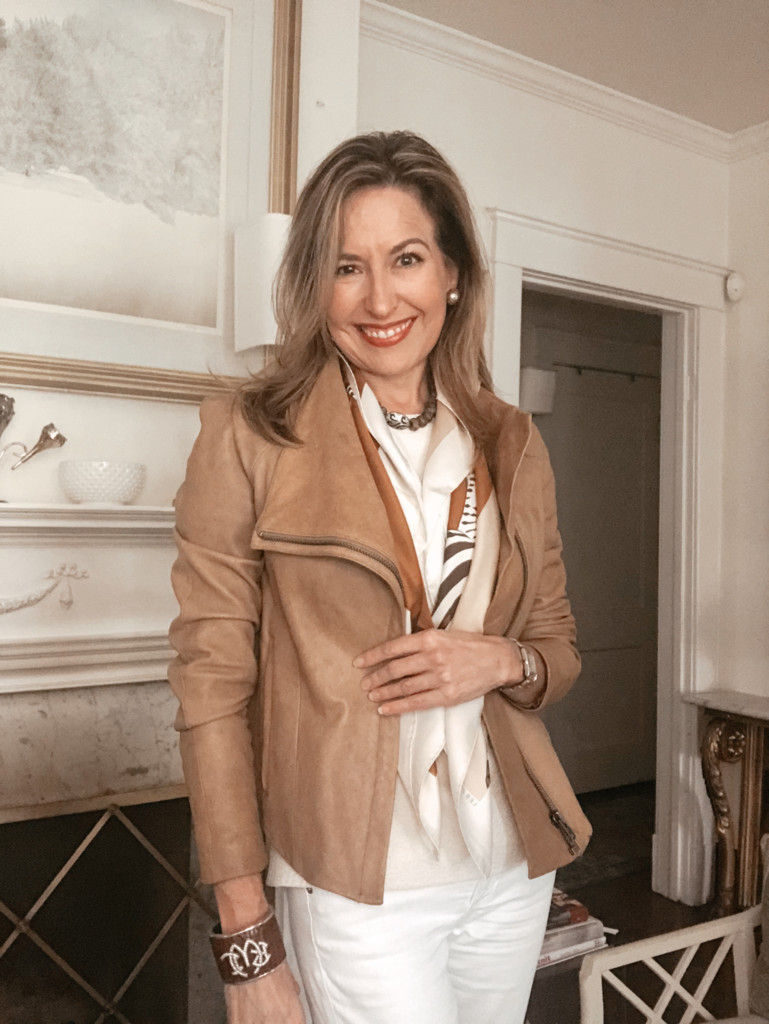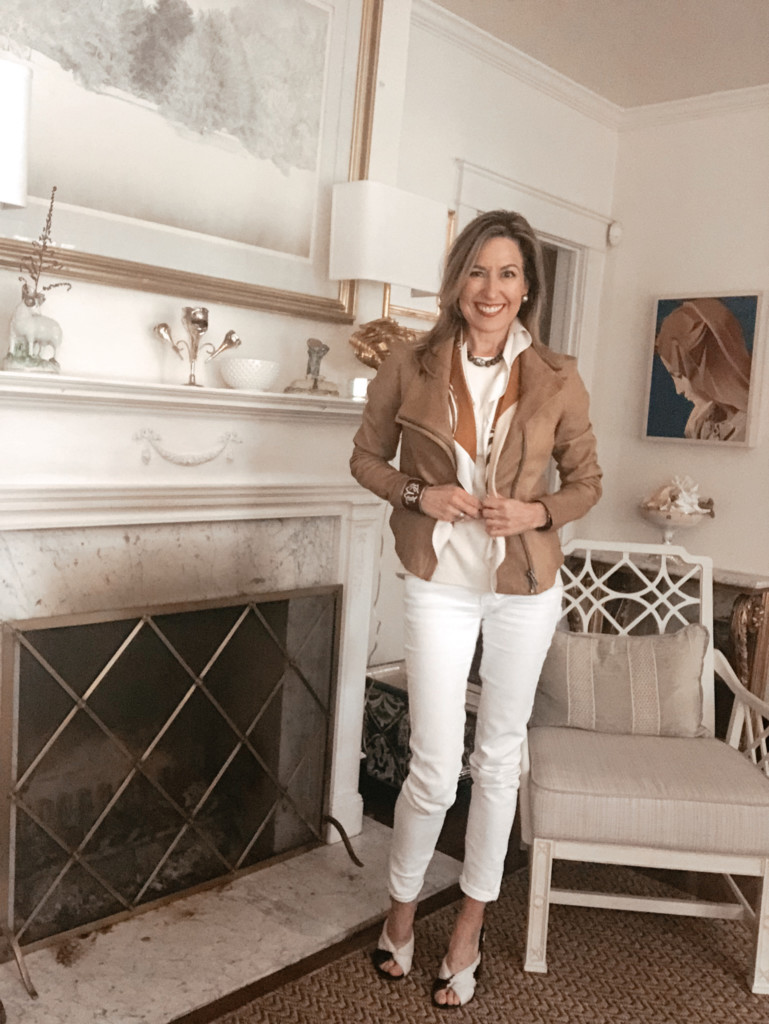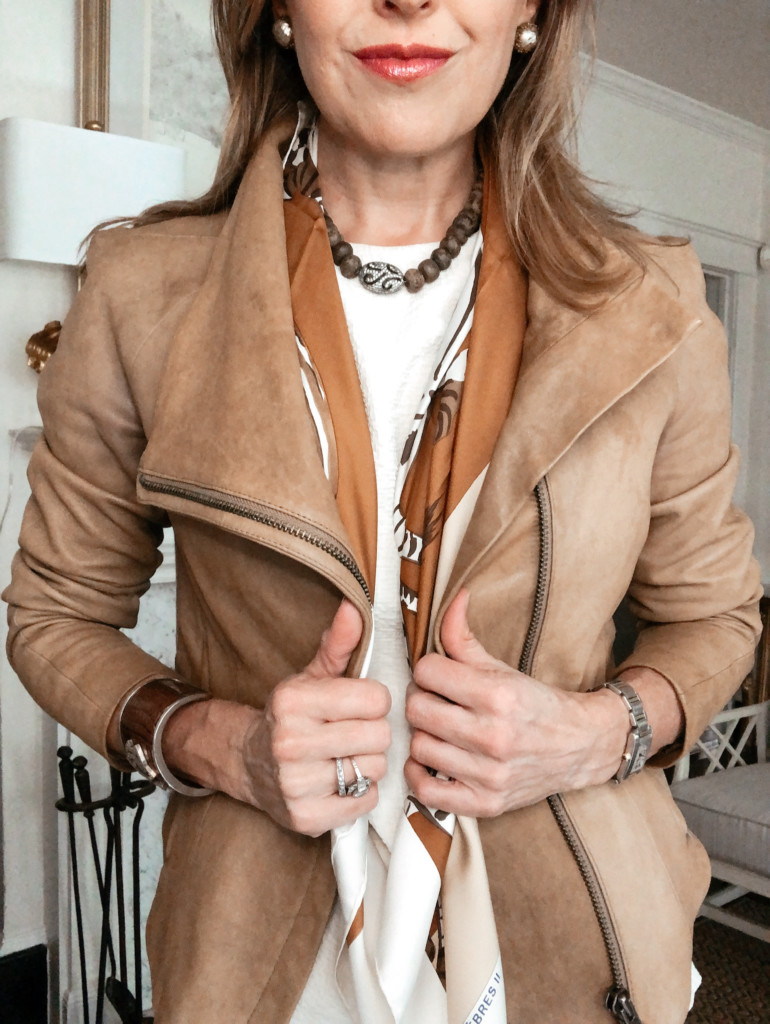 If it's too balmy to pull out your leather, and to really scare the no white after Labor Day camp, how about this: you can wear tone on tone like white jeans (I ordered two of these) with ivory, but you must add a Fall-ish note like hide pumps or a zebra-print scarf or a croc (it's faux) cuff.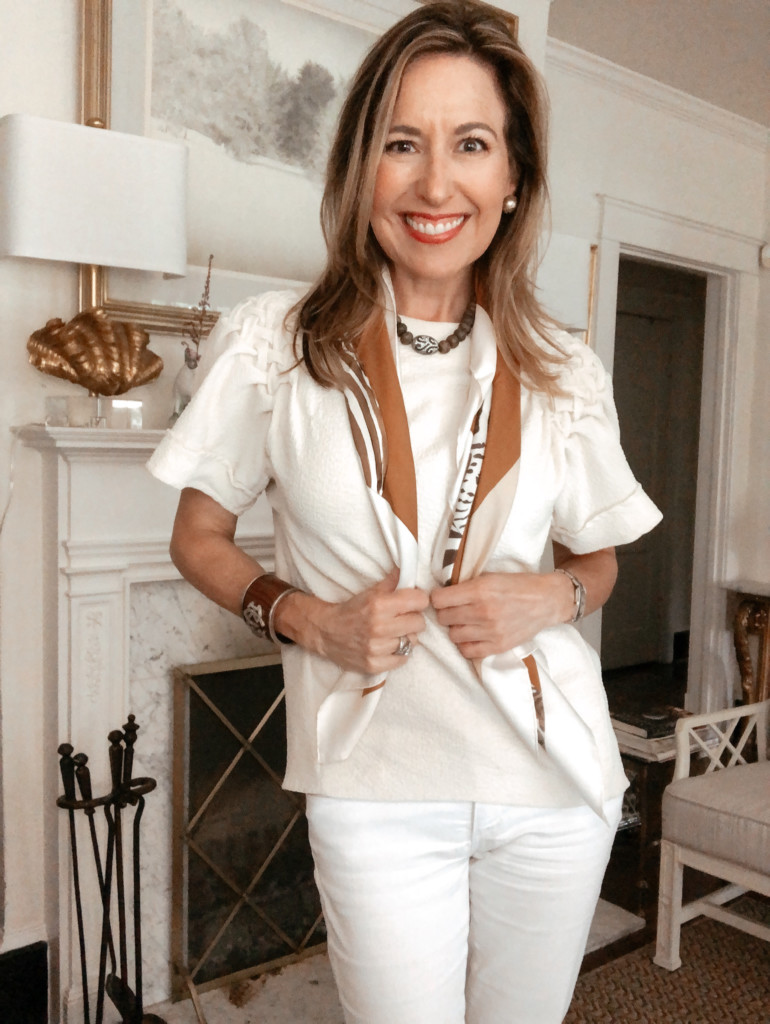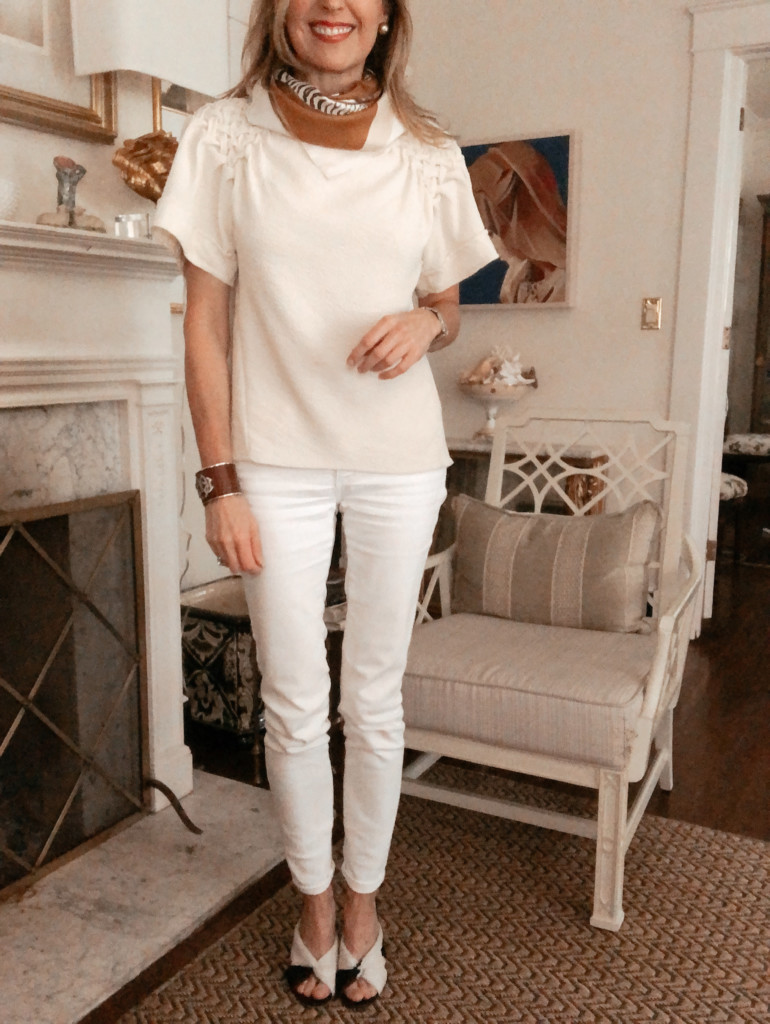 Shop New Looks Below! But first...I bet you have some questions.
Bet you have some related questions that this topic has raised - is it too early for boots? Ankle boots, no. What about fur? Yes (for most of the country). Too late for linen? Most linen, yes, like the beachy kind. Put away sundresses? Not unless you pair them with a denim jacket (switch to blue) and a non-beachy shoe. Here are some looks for you by way of example!
Get The Look
Thank you so much for stopping by - and remember, with inventory the way it is now, don't delay! Here today, gone tomorrow!
Best,
Tina
This post may contain affiliate links, including Amazon Services, LLC Associates Program, an affiliate advertising program, and if you click a link or purchase something we have recommended, we may receive a thank you commission from the website. Clicking these links won't cost you any extra money, but does help us keep our site ad free. All the clothes I wear are mine, and are not given to me for any promotional purpose. I buy what I love and wear what I love!