Tina, here.
Typically when we talk about building a summer wardrobe, I emphasize buying pieces that are for the most part expendable, replaceable, short-lived and therefore inexpensive. Summer clothes take a beating. We sweat, we wrinkle, we spill - we live hard in them! But are there any classic legacy pieces (thank you to my client Laura for bringing this up!) worth investing in for Summer?

I recommend investing in statement pieces for Summer - could be an outfit finisher like a beaded clutch, or the main dish like a printed caftan. It needs to be a piece that is not attached to a trend, not an influencer-favorite handbag or pair of sunglasses. Think of it like you would an actual investment - be in it for the long term. I'm not saying it has to be a classic per se, because I have several statement pieces I'd refer to as special, but not necessarily classic. Like my Navajo turquoise jewelry or my vintage linen waistcoat, for example. I always say that when you find your signature piece, it becomes your classic. Your tried and true, year in and year out, go-to number. Here are some ideas to consider.
Investment Pieces For Summer
---
I've gathered MY ULTIMATE TOP TEN LEGACY MUST-HAVES in this post for Insiders. You don't want to miss the enhanced list with my personal best of the best in summer wardrobe legacy pieces. If you're not an Insider yet, no problem! Join the free trial and take a look around to see all the perks like special videos, downloads and extras!
---
Statement Belt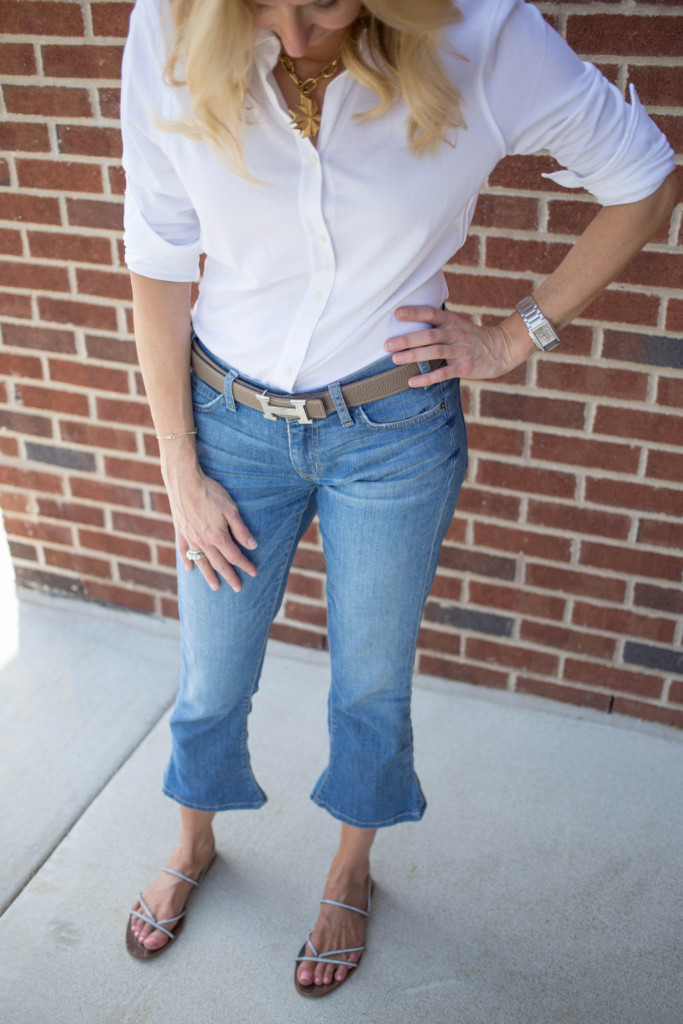 I have the H belt, The Constance, by Hermes. I have always liked the sheer typography of it. When I got mine a million years ago in Paris, hardly anyone knew what the H was. It was very under the radar, unlike today, which is why I don't wear mine as often as I used to (I am allergic to trends). But I will again. It's a motif I like, and it's a classic in my book. If you do buy one, you've got to be very aware of sizing an Hermes belt - they are sized in centimeters, and the French appear to have teeny waists because most of the ones that come up for sale on the secondhand market are indeed teeny. Consult the website's size chart.

How To Wear A Statement Belt
Caftans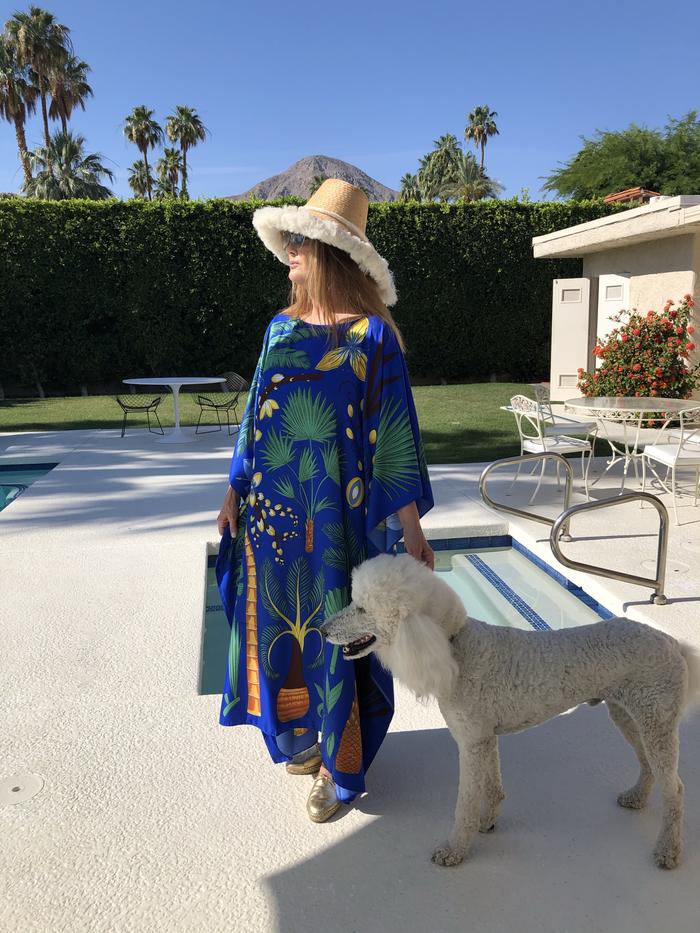 I guess you could add a standard poodle to the list, too. So regal, aren't they! Anyway, I have wanted to be the woman who wears caftans for decades. Do I? Not on a regular basis. It takes some gravitas to pull it off, but I'm here to say, LET'S DO IT. Why not? They are cool on hot days, they are colorful, they are elegant, and they are very Ibiza in the '50's, don't you think? The "legacy" ones are typically made from gorgeous silk prints, Pucci-esque, and thus pricey. Needing to be dry-cleaned, too, makes them extra-special. But they are definitely on the list of Summer Legacy Pieces. The one above is from a darling shop in Palm Springs by a woman reviving the art of wearing a caftan.

How To Wear A Caftan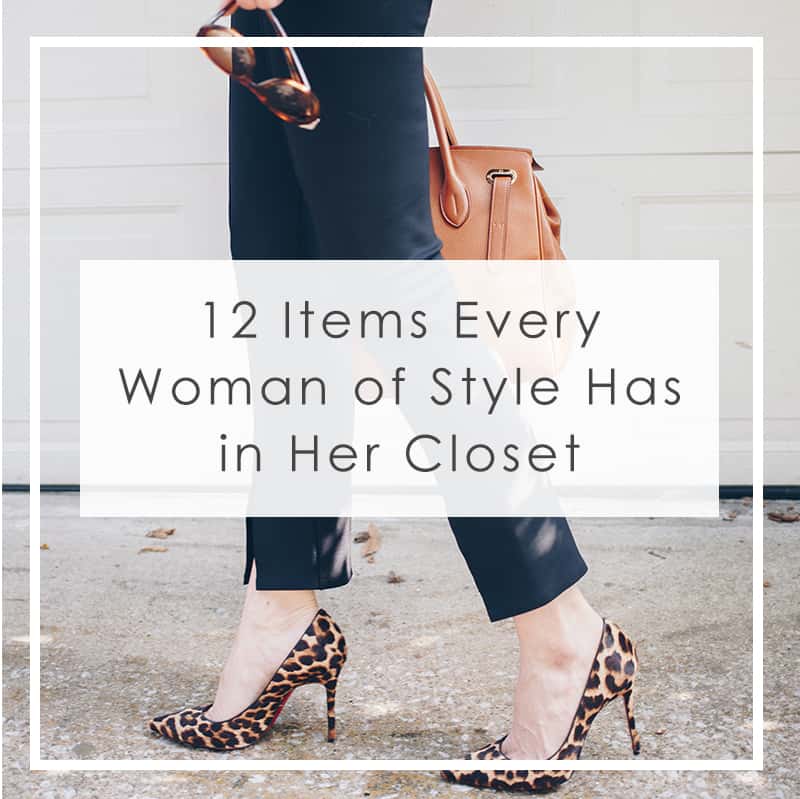 Patio Pants
My mother referred to her printed peddle-pushers and palazzo pants alike as "patio pants," conjuring up images of women poolside on a terrace, dangling a cigarette from one hand, nursing a gin and tonic in the other. To this day I find myself recommending patio pants to my clients for all the pool parties they'll attend. But does anyone even have adult pool parties anymore? Yes, but not really the cocktail kind where we "dress." WHY NOT?? That's it. I'm hosting one. I actually have a pool for the first time in my life, so I guess I could do it. Stand by.
How To Wear Patio Pants
Capri Sandals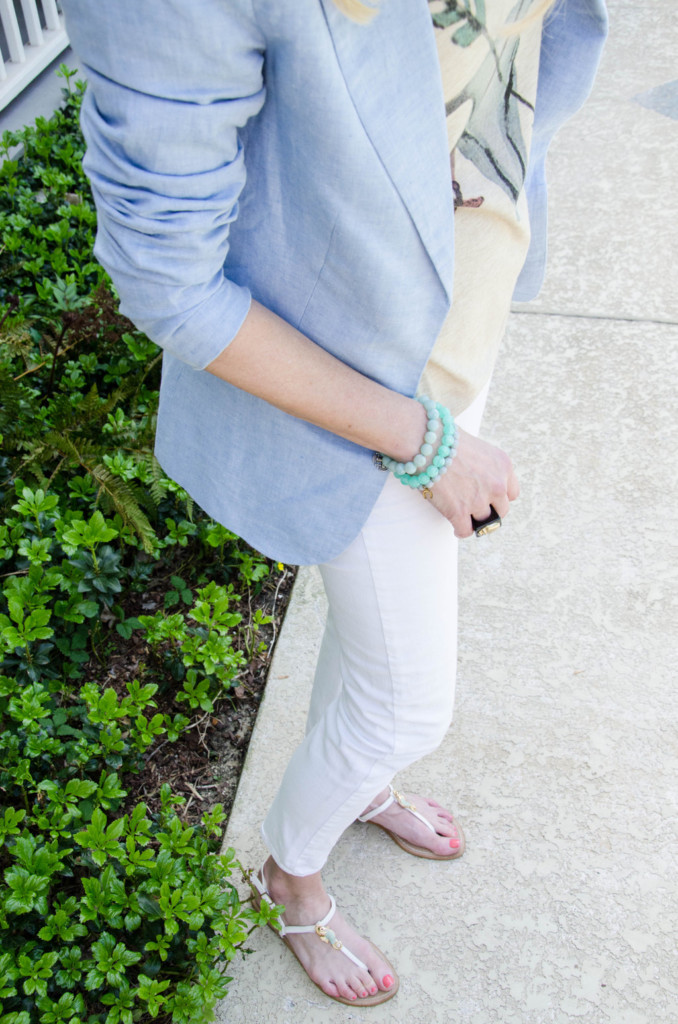 I'm talking about the original Miss Trish Capri Sandals, the ones Jackie-O wore. Do you remember years ago when Target first started doing collaborations? They had some stellar coups, and this was one of them. I could not believe it. Actual Miss Trish capri sandals in Target! Naturally, I bought two or three pairs. But you can find pretty close to the real thing still today.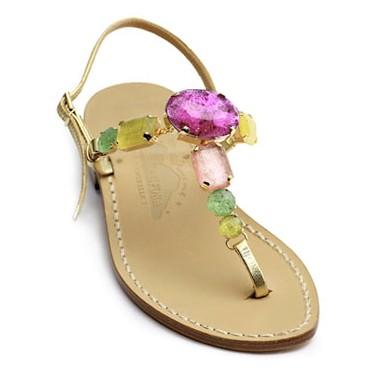 The Miss Trish sandals are hard to find, but these are very close - made in Italy, worn by Jackie.

How To Wear Capri Sandals
The key to wearing capri sandals, or any sandals with an ankle strap and/or t-strap is that the straps need to be really narrow, and the closer they are to skin color, the better. That's so you're not cutting off your legs or creating the appearance of kankles. I've incorporated capri sandals throughout this post to give you examples 🙂
Beaded Shell Accessories
I have images of beaded clutches and jewelry emblazoned on my mind, from where I'm not sure. But somewhere in the past, I saw an image in a magazine or read about a heroine who carried a beaded shell clutch as her signature piece, or maybe I knew an elegant lady who wore beaded shell jewelry. But I just think they are the epitome of Summer nights. And you don't have to be anywhere near a beach to wear them.

How To Style Beaded Shell Accessories

Have you seen the new Accessories Video Guide?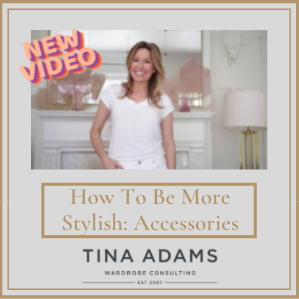 Thanks for stopping by!
Tina
PS Don't forget to buy a One-On-One Virtual Wardrobe Package with me NOW while it's $100 off!
This post may contain affiliate links, and if you click a link or purchase something I have recommended, I may receive a thank you commission from the website. Clicking these links won't cost you any extra money, but does help me keep my site ad-free.