Tina, here.
It's been circulating in certain circles, this little rumor. "Skinny jeans and side parts are for middle-aged women." I heard if first from a client of mine in California, and we know whatever hits the fashion scene hits on the coasts first. She saw something about it on tik tok I think. Then last week I read a story in the Wall Street Journal about this refreshing news. Old news, may I point out - I saw it coming last Spring and in fact wrote a whole blog on how slim and straight jeans would replace skinny jeans (consult that blog for a field guide on buying the right slim and straight jeans - there's a pretty wide margin of error). My friend Deidre loves it when I do this, rattle off all the trends I called waaay before they hit mainstream (I should be hired as a trendspotter, which is SO ironic because I don't adopt trends really ever). Some  of my best examples of trendspotting over the years (some of these were micro-trends) - patio pants (the cropped flare), costume jewelry and cameos, loafers, denim shirts, fashion sneakers, ..but I digress. Skinny jeans are being replaced, and that's what you need to know. With what? Slim and straight jeans. Again, I implore you to read the rules on straight jeans because the offenders are everywhere. Here's another good resource: [Video & Download Guide] Bootcut Or Skinny Jeans - Which One Should You Be Wearing?
So, skinny jeans are tiiiight around your ankles and get hung up on your calves. Even my skinny calves. It's so irritating. But what's more irritating is when skinny jeans puddle around your ankles ---> kankles. But slim jeans give you some wiggle room. They're not quite straight, and not skinny. They must be slender through the hips and thighs. That's very important.
Related: The Essential Spring Wardrobe Hero, A Topper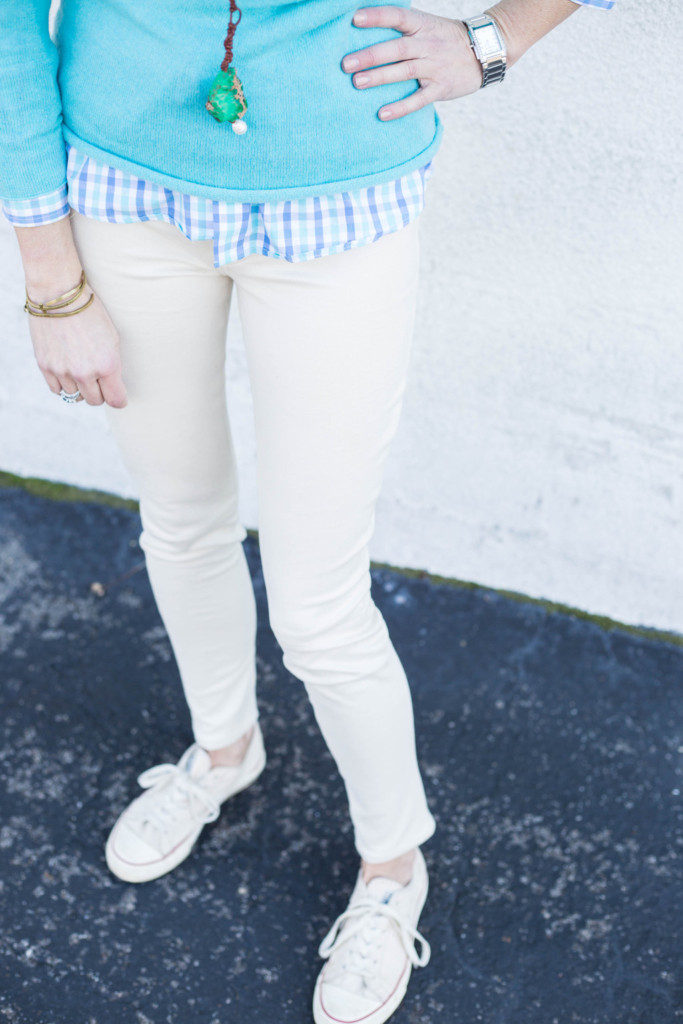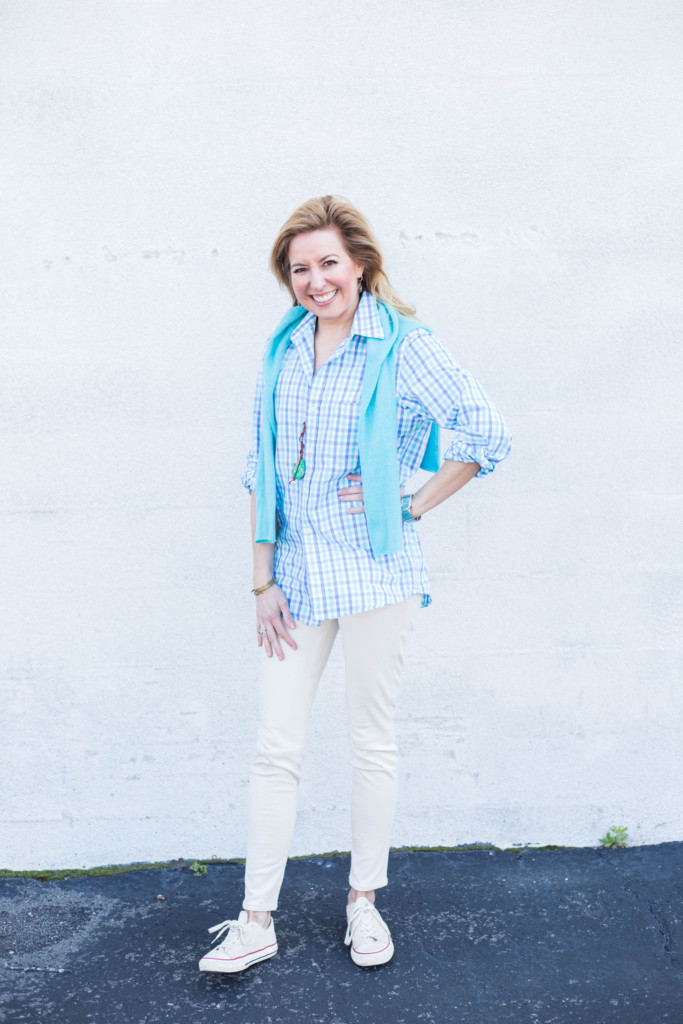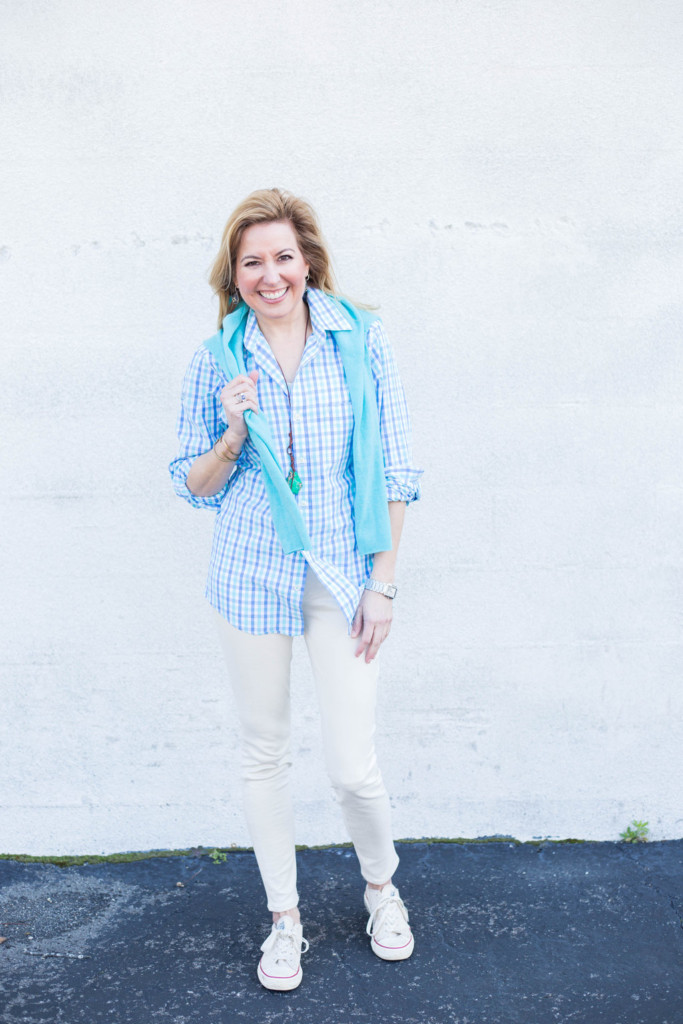 Are you ready to come out of hibernation?! Sign up for an IN PERSON or VIRTUAL package now to get ready for Spring & Summer!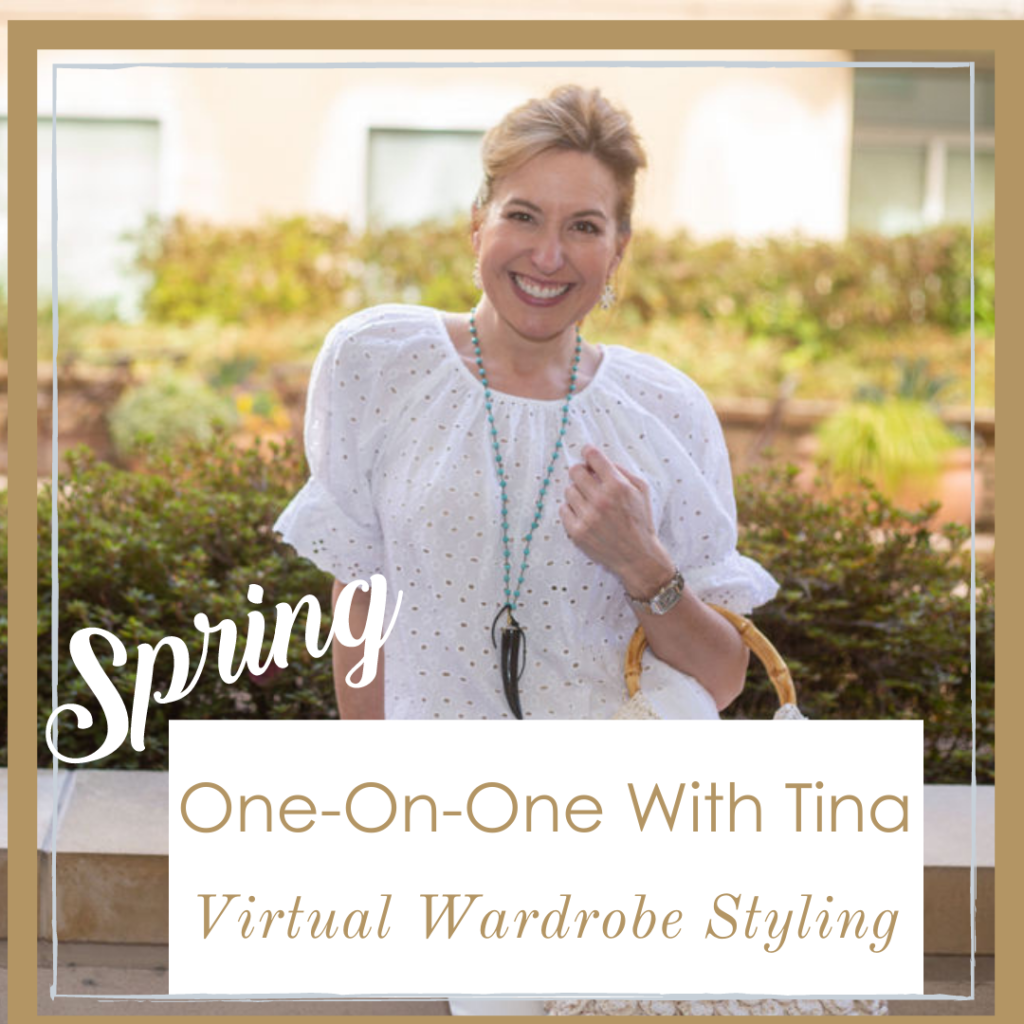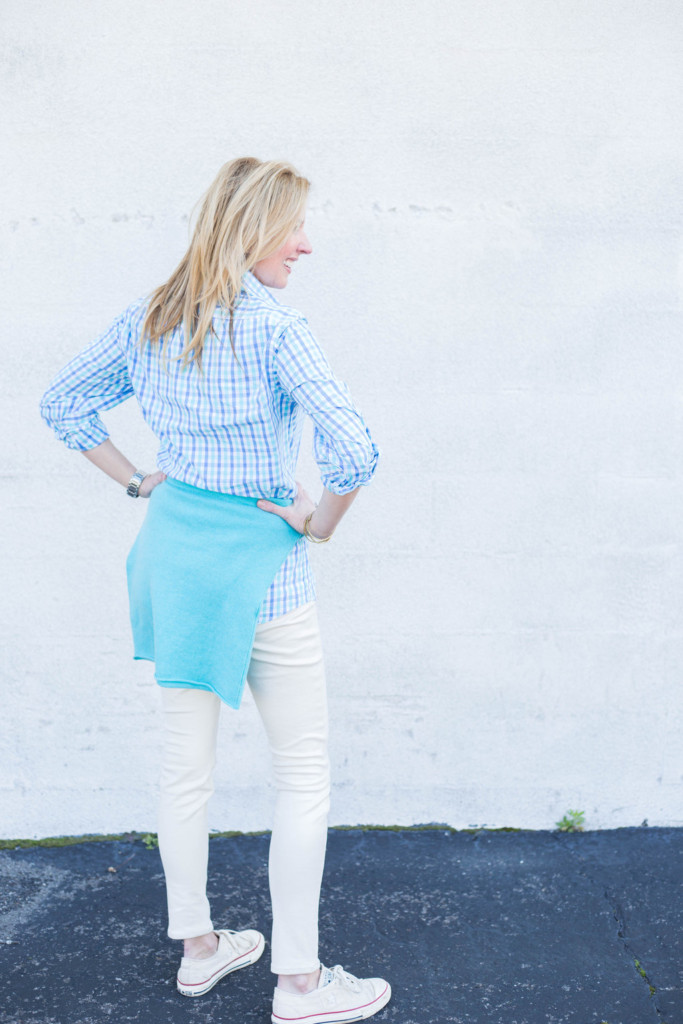 Mine are Ralph Lauren, the Tomkins. They call it a skinny, but I think that's for google search purposes, and because no one is searching for slim. But I feel like they are more slim than skinny. You'll also see slim jeans labeled kick flare, or straight cropped. Basically you just have to look at the leg shape.
Slim Jeans (that may say they are Skinny, Straight, or even Cropped)
New Video! Step Inside My Closet! I'm answering questions I get from clients and showing you my closet. Click anywhere on the image below to be taken to the video. If you're not an Insider, you can join the trial for free! You'll have access to all the videos and style guides, and exclusive content.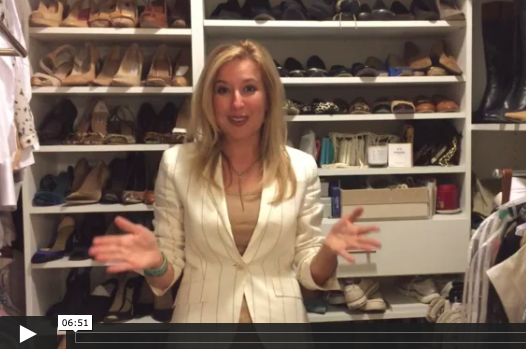 Don't miss our new video! [Video For Insiders] Step Inside My Closet!
Thank you so much for stopping by - and remember, don't delay! Here today, gone tomorrow!
Best,
Tina
This post may contain affiliate links, including Amazon Services, LLC Associates Program, an affiliate advertising program, and if you click a link or purchase something we have recommended, we may receive a thank you commission from the website. Clicking these links won't cost you any extra money, but does help me keep my site ad free. All the clothes I wear are mine, and are not given to me for any promotional purpose. I buy what I love and wear what I love!