Tina, here.
It's time to buy your winter coat. Even if it's still 75 degrees where you live, trust me, it's time. Here's what happens. In early Fall people in cooler climates start buying their coats, and stores run low on inventory. So they call their sister stores in the southern areas whose coats have only been sneered at so far, and ship them off to the cold people up north. Then, one day, it goes from being 75 to the next day 35 (this happens in Nashville ALL the time) and we hop in the car to go buy a coat, and there are none left. Not even online. So, trust me, go ahead and get your coat now.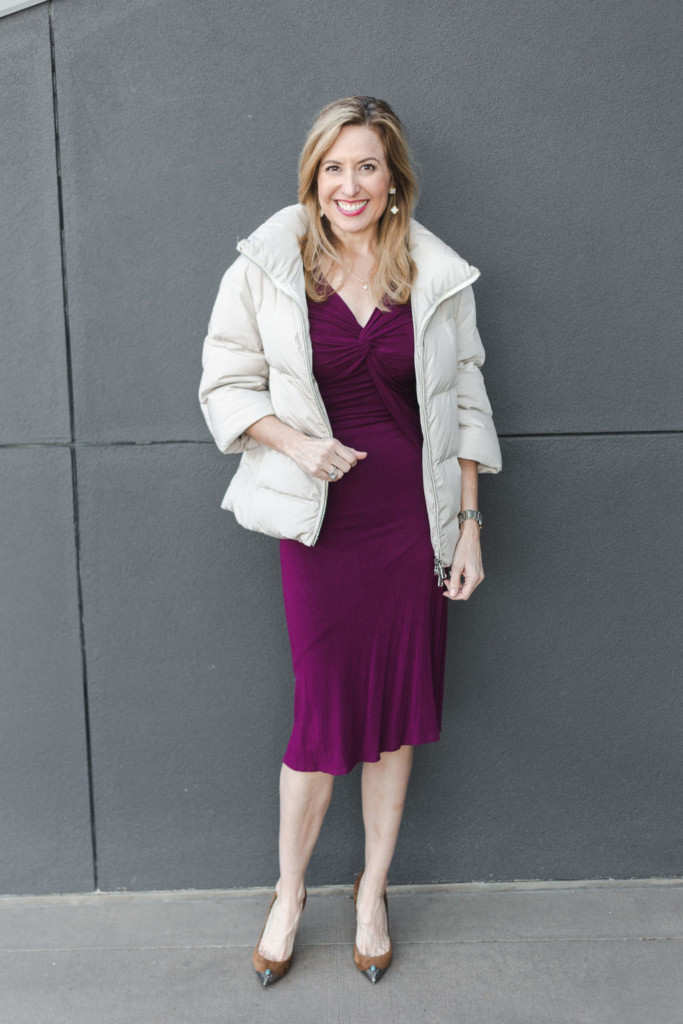 There are some GREAT coat trends right now that I adore:  like 3/4 sleeve and short sleeve coats (brilliant for those who live in the city and are in and out of overheated stores all the time but it's too much trouble to take off a huge coat) and for us southern girls who don't have as drastic a winter as some other parts of the country. Down coats, or puffy coats, as they call them, are also a pretty big trend. And, my favorite, quilted coats. But here's the thing. All of these styles are GREAT CLASSICS that have cycled in and out of fashion over the years. But they are always in good taste. Now, that doesn't mean that just because you have a down coat circa 1984 it's still ok to wear. It's probably humongous and, you know the saying, if you wore it the first time around, you're too old to wear it the second time around when kids 30 years younger than you are wearing it. That's because these "trends" look ridiculous on us, while they look ironic on the young. Take mom jeans. Or prairie dresses. Or white Reeboks. On the one hand we have to be careful not to buy the cheap interpretation of the trend, and on the other, don't assume just because you still have your Carroll Reed down coat it can be pulled off 30 years later. Maybe it can, maybe not. But you're best re-buying a classic or having yours altered to today's proportions.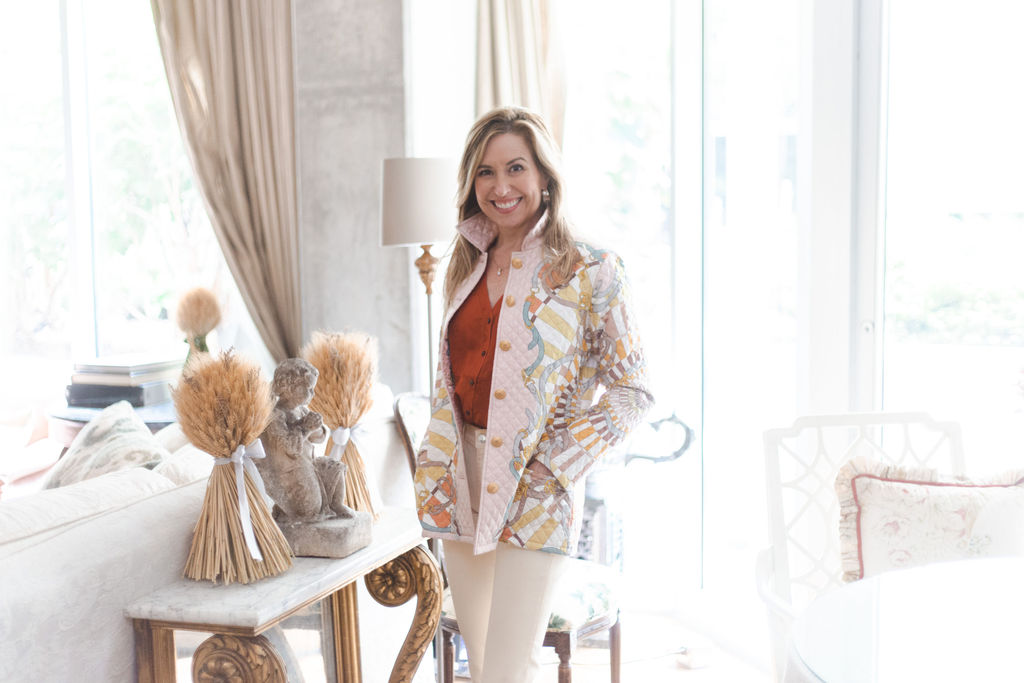 This classic quilted coat from Halsbrook is the cream of the crop - it is just so astoundingly beautiful. I've seen some other great ones, too.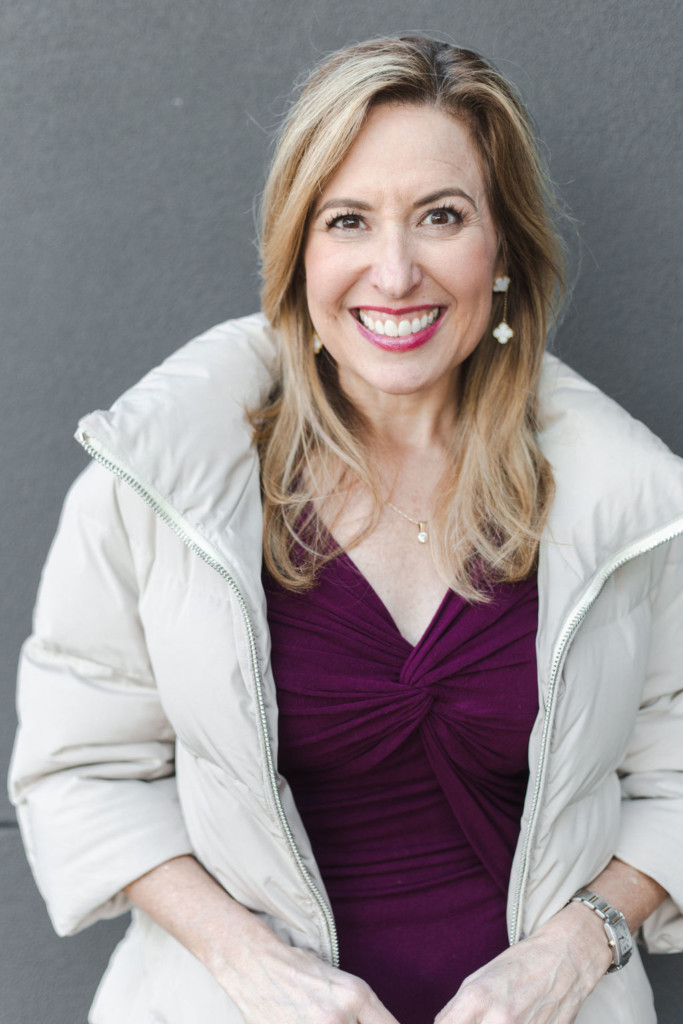 Think outside the box and wear your coats in unexpected combinations. The reason this puffy coat works with this dress is the 3/4 sleeves - it would be too bulky and just wrong if it didn't meet the dress with some style.

A Winter Coat Wardrobe
A couple tips to keep in mind - fuller figures would want to avoid double-breasted and large lapel coats. Petite figures would too, the less going on the better. A universally good look is a straight line single-breasted coat with a narrow lapel in camel, blush or pale pink, grey, navy or, of course, black. For length, keep it no longer than mid-calf. But if you're on the petite end of the spectrum, don't go below your knees. And yes, it's ok if your dress is a bit longer than your coat.
---
Book your fall wardrobe session now, no matter where you live! My virtual wardrobe package is for you! Check out our Girls Shopping Trip, too!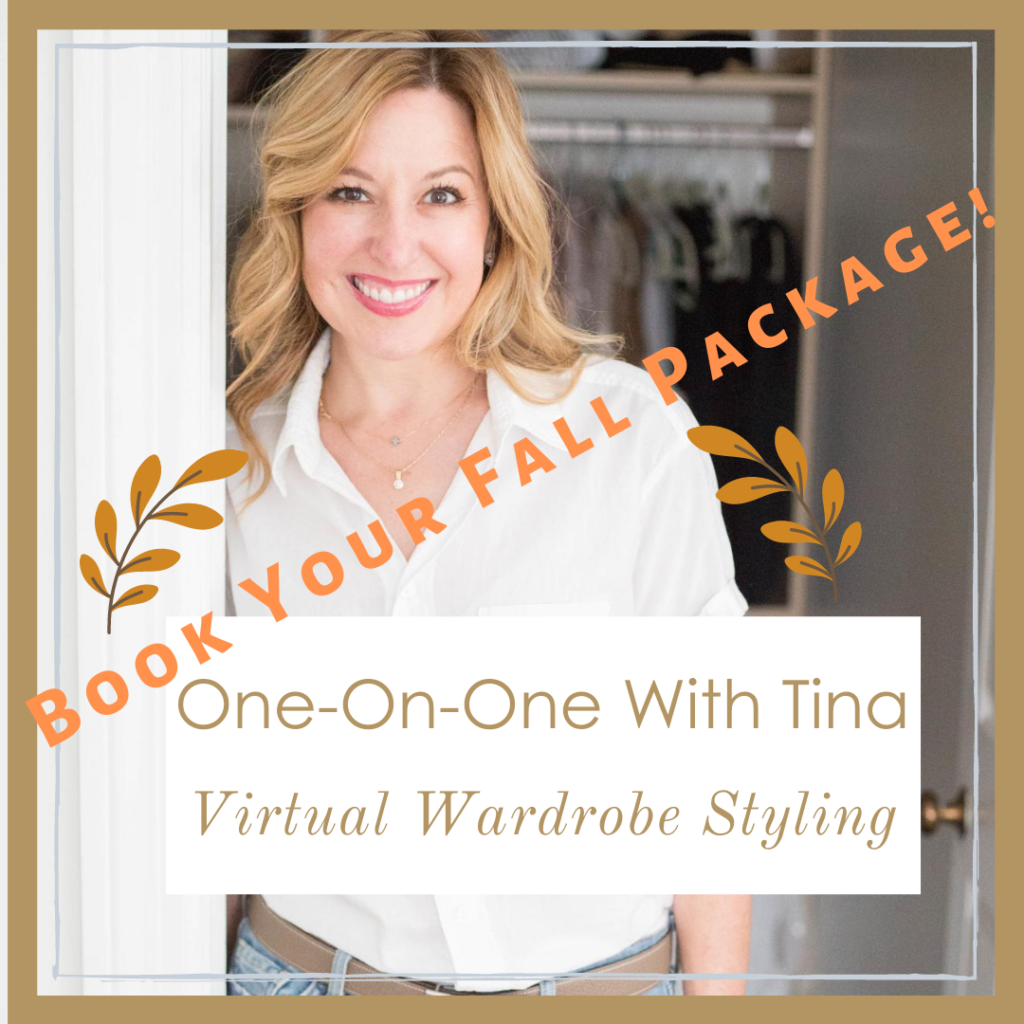 Wearing Your Coats
Take my word...go ahead and get your coat! Happy Fall! Thank you for stopping by!
Tina
This post may contain affiliate links, and if you click a link or purchase something we have recommended, we may receive a thank you commission from the website. Clicking these links won't cost you any extra money, but does help us keep our site ad-free.