Hi everyone! Tina, here. Now that you're pulling out your leather boots and cashmere sweaters, it's time for a roundup of the best gold standard tips and tricks for clotheskeeping and wardrobe extenders, plus the products you need to have in your closet.  You can order these below. Some of these products have been updated with superior ones, and others are still the tried and tested tools I believe to be the best. The biggest discovery is a new sweater comb that you can use on your cashmere sweaters, and as a lint remover/pet hair remover on your furniture. It's seriously effective.
---
Related: Pretty Fall Dresses - They Do Exist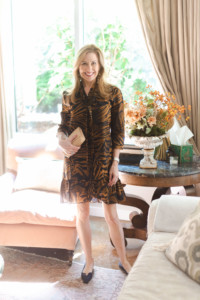 ---
There's a certain dignity in taking care of your of clothes and shoes. It's a ritual I enjoy. Plus, it helps my investments last and last, driving that cost per down each time! Scroll down, and keep scroooooolllling,...I can't figure out how to remove that large blank space but the video really is down there 🙂
Here are the products I like and use!
Fabric Fresheners & Preservers
Foot Pain Care For Blisters & Ball Of Foot Pain
I discovered these ball of foot pads and love them...you don't have to place those inserts into your shoes anymore (and almost every single person inserts them incorrectly, so we avoid that). These wrap around your toes, and you can wash them and re-use them.
Suede & Leather Care
The cadillac cleaner has new packaging, but is still the gold standard!
More Tools Incl. THE BEST Sweater Comb

I'm busy cleaning out closets and shopping up a storm for clients and giving them gorgeous wardrobe makeovers. Check out all my wardrobe packages from Tina Adams Consulting here, including the virtual packages so I can help you, no matter where you live!
Best,
Tina
This post may contain affiliate links, and if you click a link or purchase something we have recommended, we may receive a thank you commission from the website. Clicking these links won't cost you any extra money, but does help us keep our site ad-free.