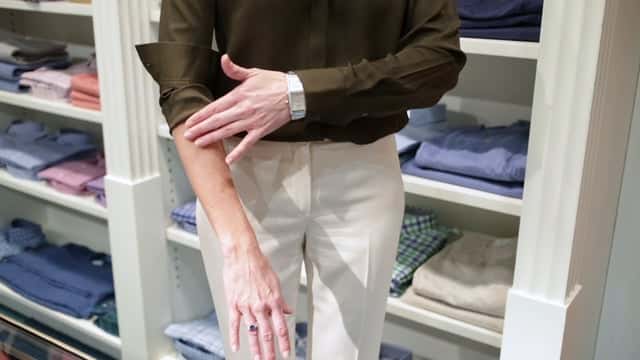 How To Cuff Your Sleeves
Why cuff? Because men roll their sleeves; women cuff theirs. A roll makes our wrists look bigger than they are. And who wants that! Also, showing a bit of wrist has the same effect as showing a bit of the nape of your neck, or wearing an elongating v-neck instead of a boy-cut crew neck tee. It's feminine and flattering. And perhaps counterintuitively creates the appearance of longer, leaner arms.
Watch the video, or view the full blog here.