You're definitely winning at fashion if you're buying pieces that multi-task so you can wear them different times of the year, to multiple types of events. A white t-shirt is one such wardrobe multiplier. But be careful, the more simple something is, the more perfect it must be. So I'm going to provide you with 3 price points for a white t-shirt. Depending on your philosophy, go the cheap route, or the expensive.
---
Also, NEW VIDEO! How To Properly Wear Scarves
People ask me all the time, how to wear scarves without looking ...old...it's quite easy if you aren't fussy about it. Here's how - click the image below to be taken to the video.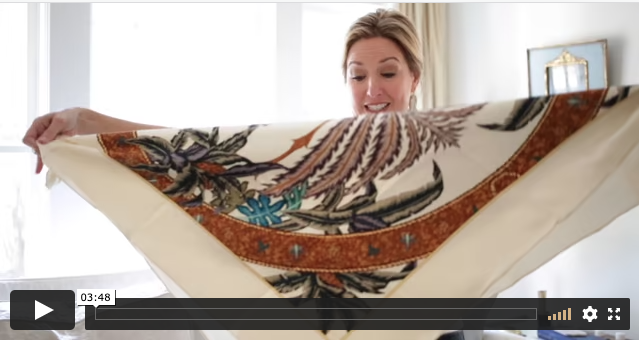 ---
My opinion is that if you're a mommy constantly wiping dirt stains and slobber off your t-shirts, definitely buy the disposable, inexpensive ones that can easily be replaced. If a white t-shirt is the everyday backdrop to your very chi-chi ensemble of designer fashion, then maybe you'll want the designer white t-shirt because it's one of the main players.
Perfect White T-shirts
Back when I started working with clients, my favorite white t-shirt was a v-neck from Banana Republic, 100% cotton. But then, they quit making it, and most cotton t-shirts were either frumpy squares or skanky see-throughs. So, for a while, my favorite t-shirts were mainly of man-made fabrics because cotton t-shirts can shrink, hold stains and don't drape very well. I like viscose, modal, and a little stretch like lycra or spandex. However, there's been a turn of course, and cotton has come a long way, and now my favorites are all cotton. Which I am very, very happy about, because I love how they feel. Always choose a v-neck. Never, ever a crew neck unless you cut the neckline with a big gum ball necklace. V-neck t-shirts elongate your frame. And no pockets. They make your boobs look weird. And no slub-knit t-shirts; they are see-through.
3 Ways To Wear Your White T-Shirt This Fall
1. To Work
If you run in a business casual environment, which I'm electing to include your dining room "office", board meetings, or traveling some, take it up a notch from nice jeans and a t-shirt (and sweats!) to nice pants and a t-shirt. Caveat: your white t-shirt must not have ANY stains if you're going to wear it as part of a dressy-casual look. No armpit stains, nothing. Capiche?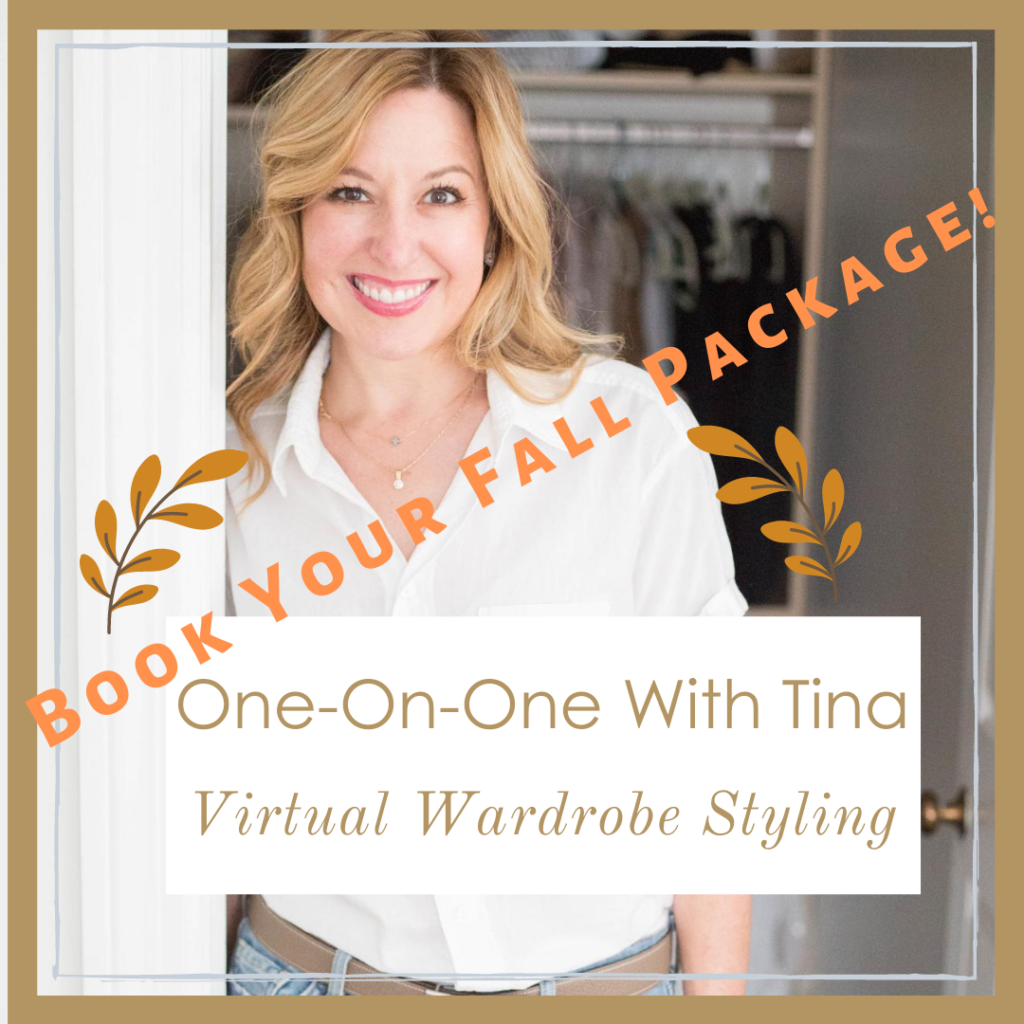 2. On A Saturday
White on white in the fall? Yes, Scarlett. It's the New South, or haven't you heard? But to make your outfit truly a fall ensemble, add traditionally fall accents like leather boots, a hide clutch and shagreen jewelry.

3. To A Party
One of the best tips I share frequently on this blog is that if you don't feel like you have the right thing to wear somewhere fancy, just pile on most of your jewelry, or a sparkly sandal, and then add lipstick. Works fantastically with a white t-shirt, pretty jacket and metallic pants. This outfit would be great for a fall cocktail party or social fundraising event.
Related: It's Time To Think About Your Summer To Fall Transition Wardrobe
Thanks for reading! Don't miss the 2 new Premium posts, the new video on wearing scarves, and this one below!
Related: New! Fall Fashion: What To Wear When It's Still Hot
Best,
Tina
This post may contain affiliate links, including Amazon Services, LLC Associates Program, an affiliate advertising program, and if you click a link or purchase something we have recommended, we may receive a thank you commission from the website. Clicking these links won't cost you any extra money, but does help us keep our site ad free.