Tina, here.
January is one of my favorite months - I know, I'm weird. I like how everything practically grinds to a halt for a couple weeks after the holidays and sometimes, if we're really lucky, the weather forces us even deeper into hibernation. I am literally watching the weather forecast every day to see if snow is a possibility. For us in Tennessee, February holds great promise for snow, too. I've got the firewood and frozen casseroles on standby. All this coziness calls for flannels and woolens in your winter wardrobe.
Flannel Shirt Jackets
I've been living in this oversized flannel shirt jacket.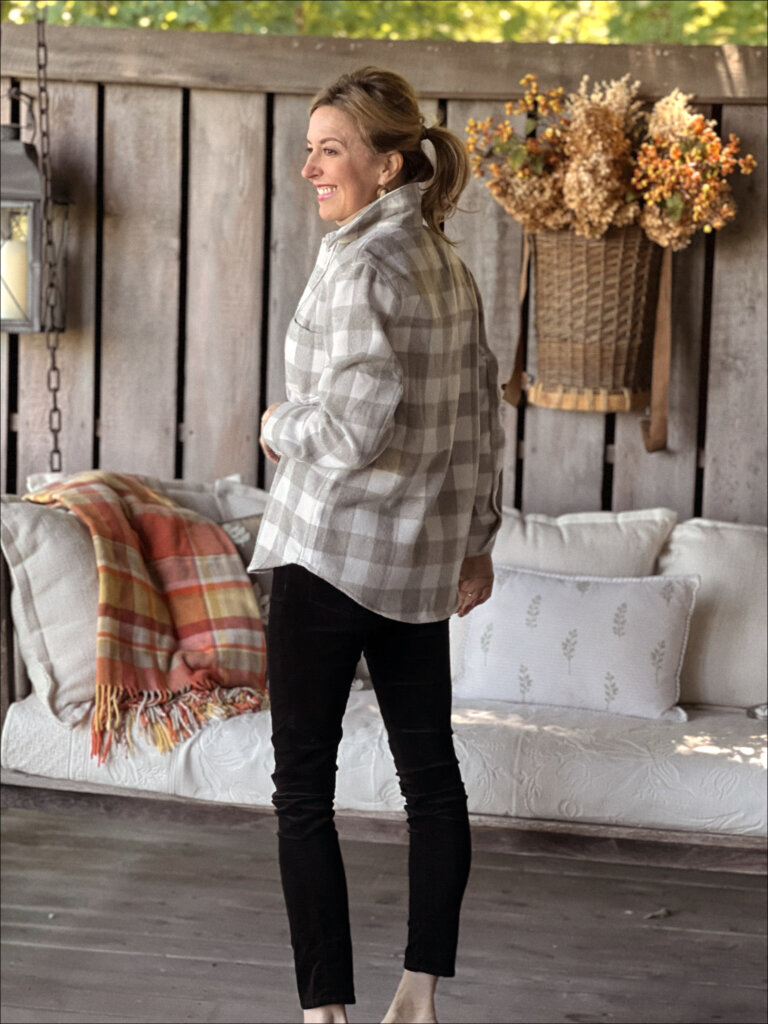 I wear it open over a sleeveless turtleneck or t-shirt. It's really too boxy to wear as a shirt by itself. Something oversized like this shirt jacket is best paired with something trimmer like slim jeans. I'm wearing these black velvet jeans.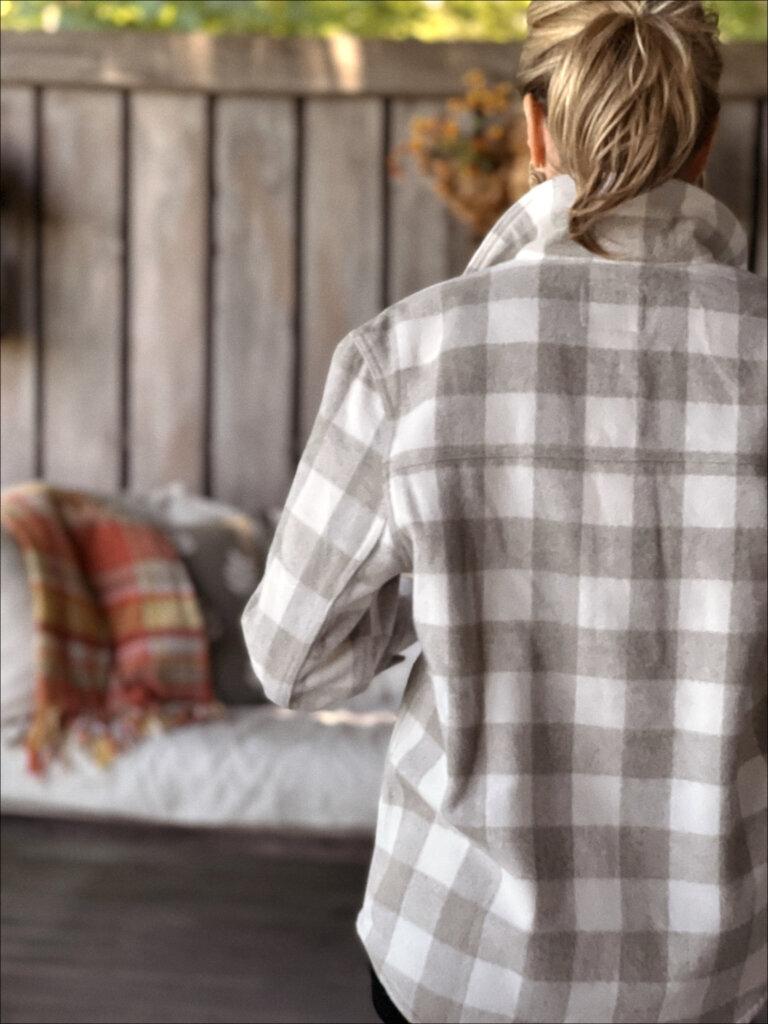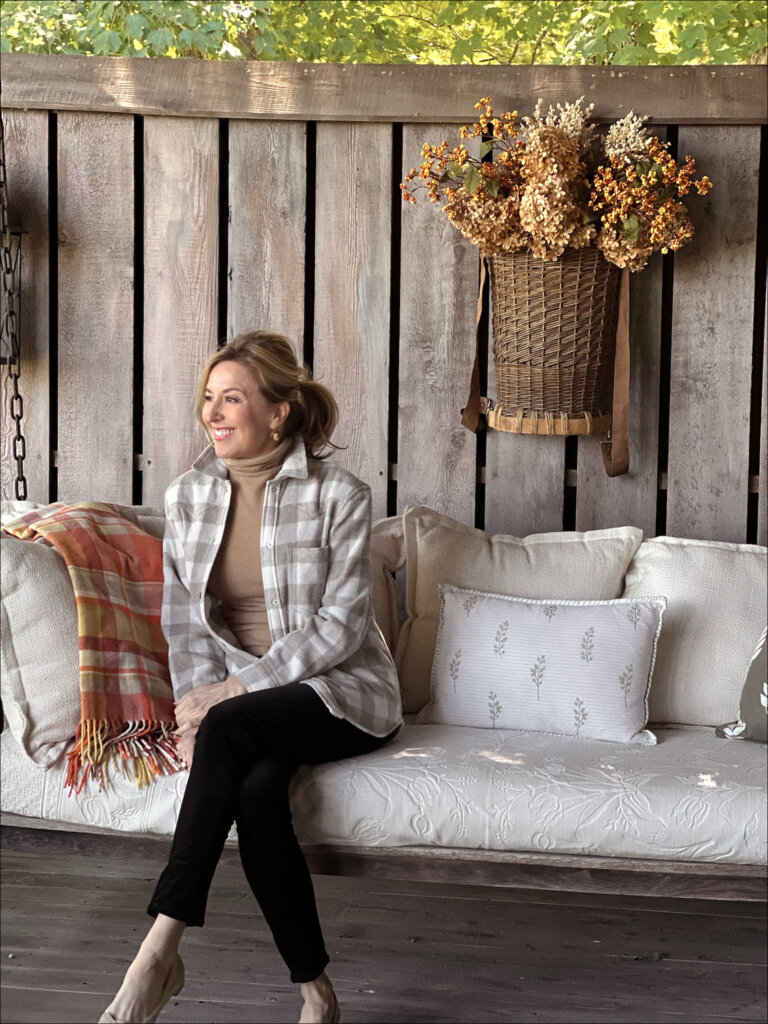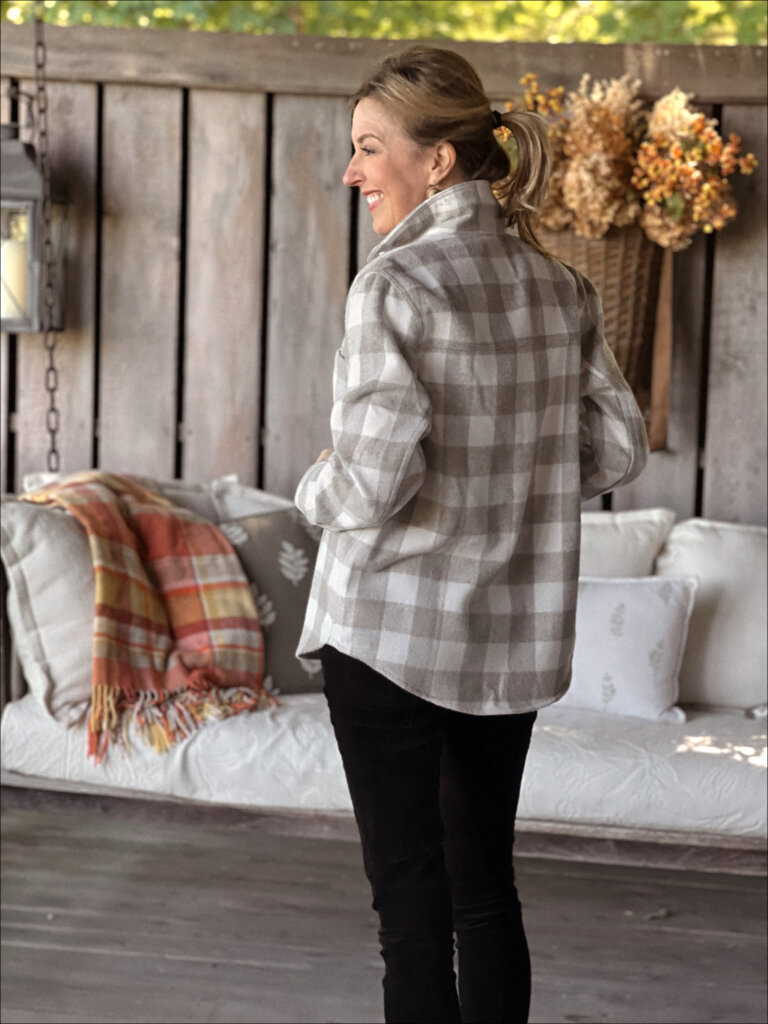 I've got several outfits styled for you with flannel shirt jackets, and I'm also adding cozy winter woolen sweater outfits, too.
Flannel Shirts & Cozy Winter Woolen Sweaters
Thank you for stopping by, lovely readers! Enjoy this new year and new season of hope. Plenty more coming your way from me this winter!
Tina
This post may contain affiliate links, and if you click a link or purchase something I have recommended, I may receive a thank you commission from the website. Clicking these links won't cost you any extra money, but does help me keep my site ad-free.