Tina, here.
Can leather pants be classy? Sassy, for sure. But, classy? They can certainly be sketchy, but, yes, they can be classy. It all depends on how you wear them.

Faux leather or real leather, slick or suede, it all works IF they fit properly AND you pair them with something traditionally classic that can act as their foil. I've paired mine in the little video above (similar, also these) with a black silk shell and a taffeta cocktail topper (I know, it costs a FORTUNE - but I got mine before Lafayette raised their prices like 30% in one month, and I got it about 8 years ago at UAL 70% off, don't hate me kthx). I've found some great alternatives for these kind of toppers in the outfit/shopping section when you scroll down.
Below, I've paired them with a feminine white blouse (now my all-time favorite white blouse) and a Karl Lagerfeld tweed jacket. BIG TIP: don't try to pair leather with leather, or even suede and leather. Much better to soften the look by juxtaposing a softer fabric like cotton, cashmere, silk, tweed, etc. with the tough girl leather.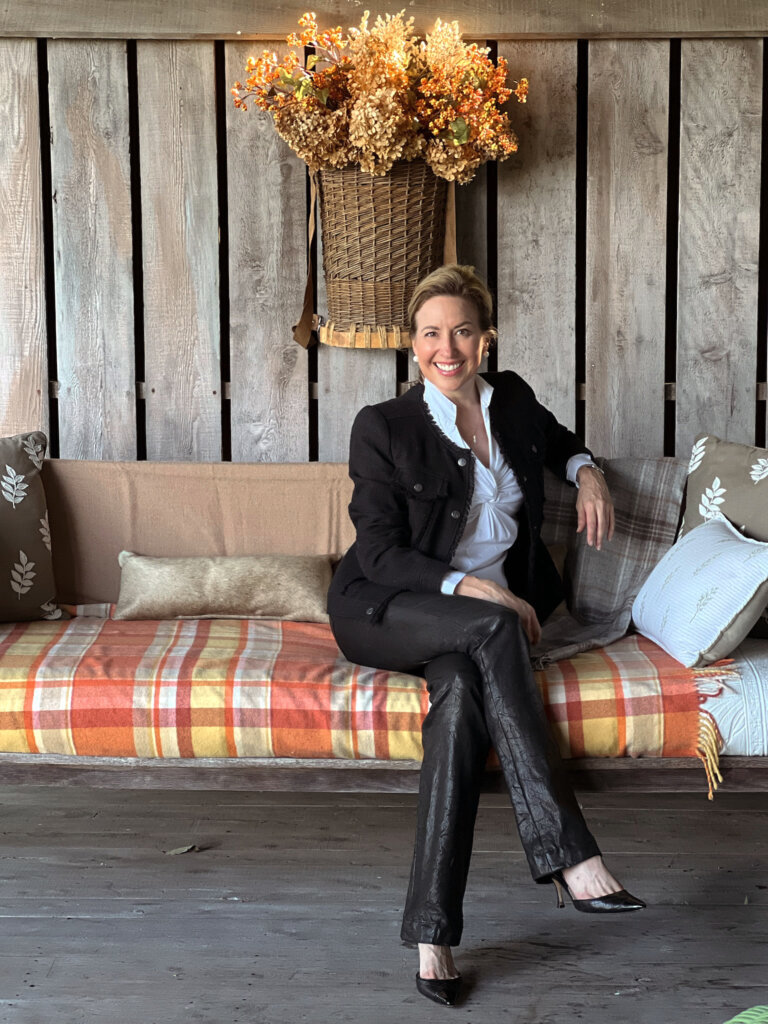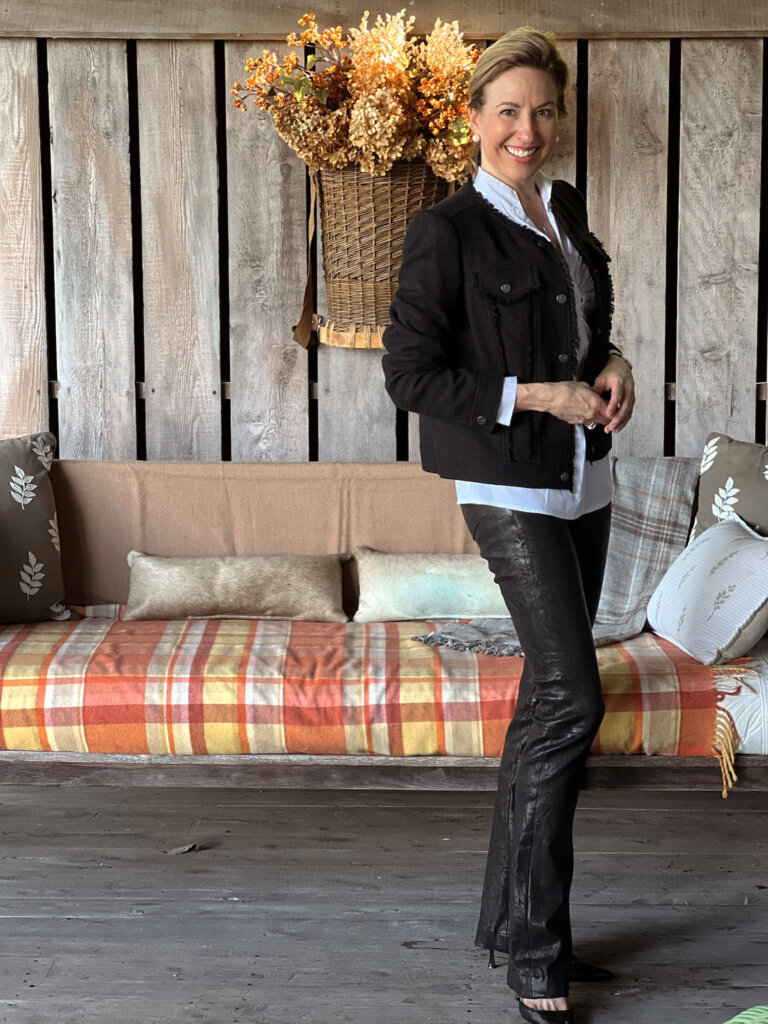 Another BIG TIP: try and avoid pairing crayola crayon prissy colors like hot pink with black leather. I could see hot pink with grey or ivory leather, but not black. It's too "candy cotton" and cartoonish. Those hot, neon colors look best worn with softer tones.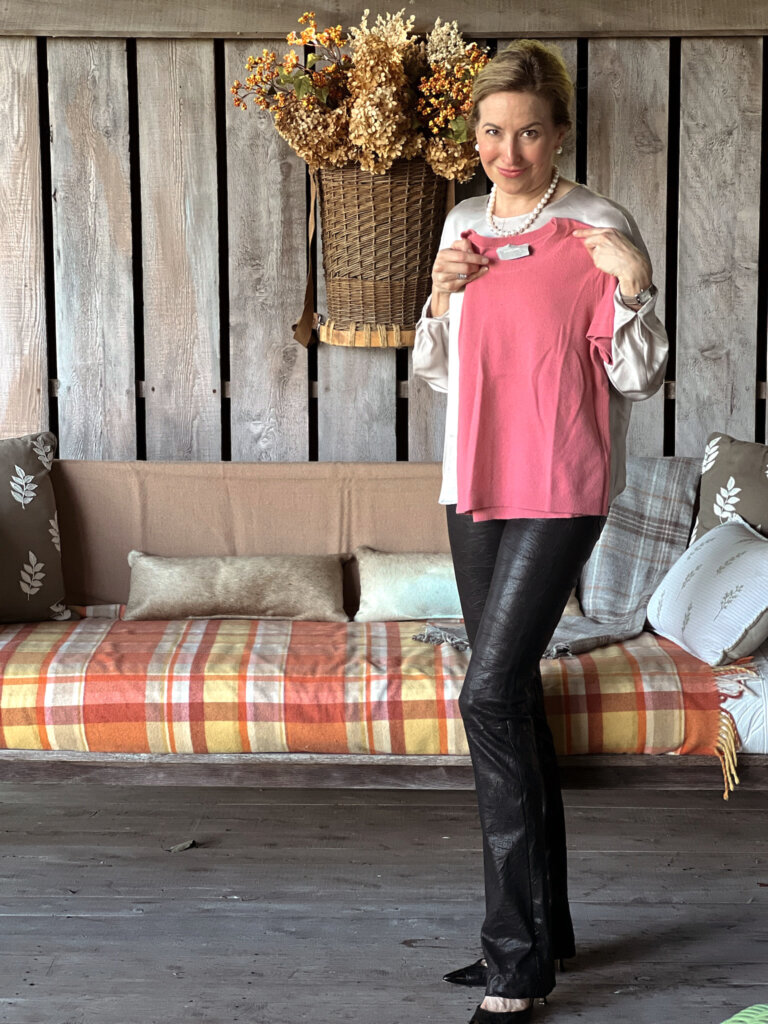 Instead, stick with neutrals when you are wearing black leather. Dove grey, warm camels and browns, and milky whites.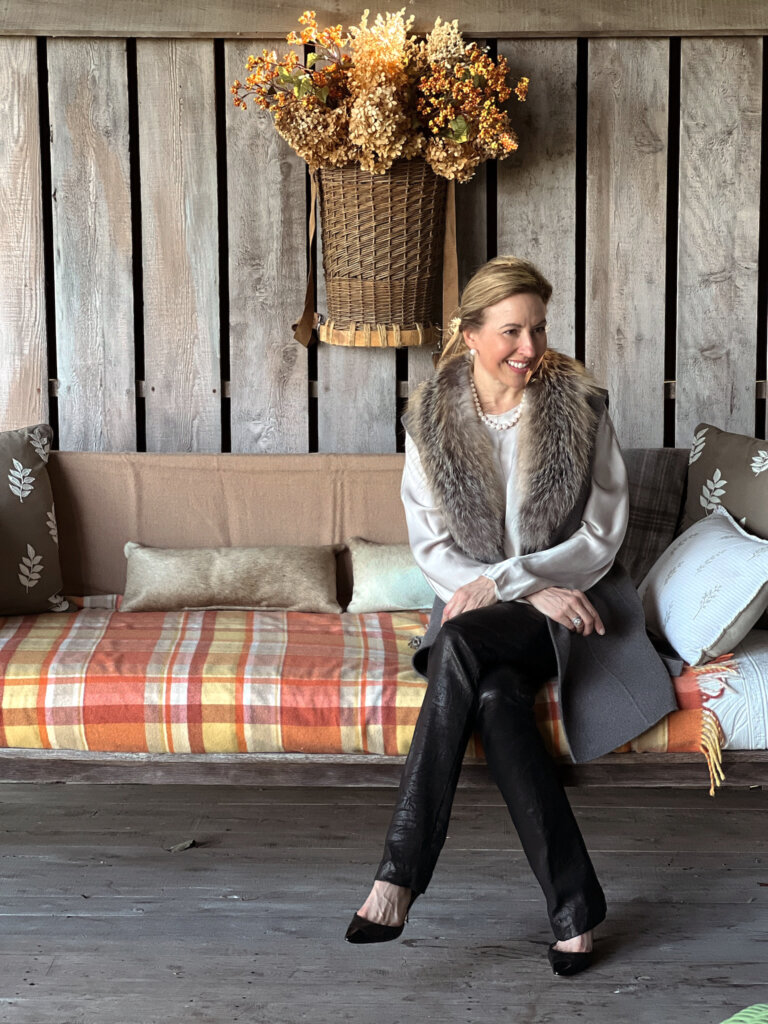 Related: Cozy Winter Flannels & Woolen Sweaters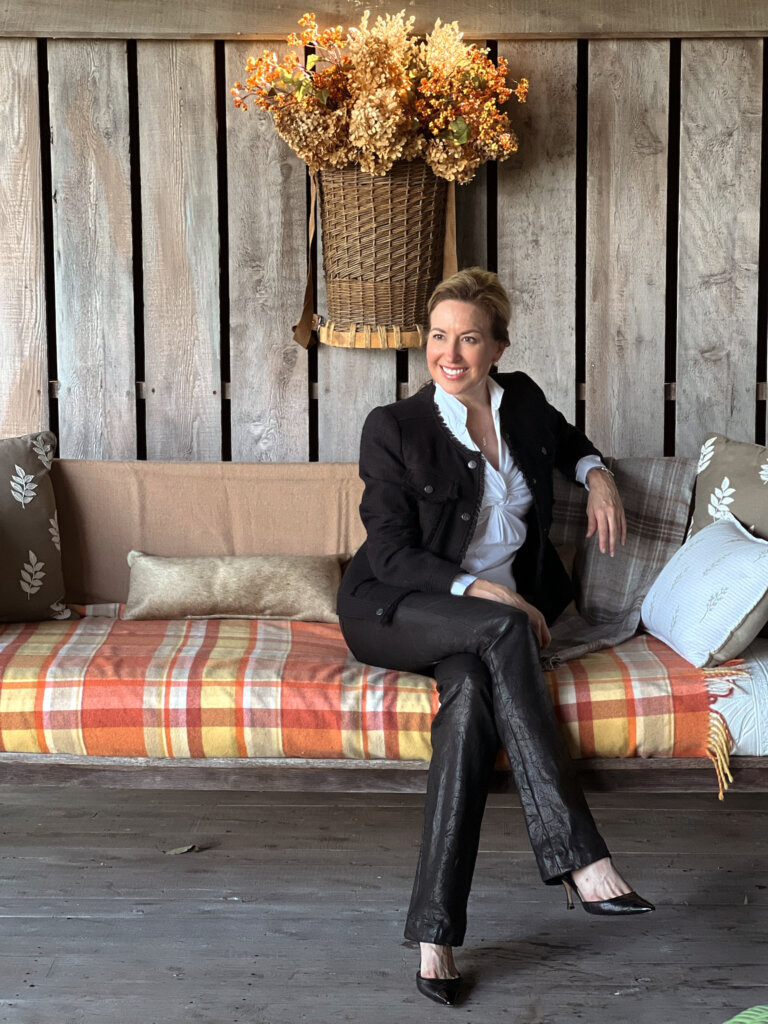 Outfits With Leather Pants
Thank you for stopping by, lovely readers! Enjoy this new year and new season of hope. Plenty more coming your way from me this winter!
Tina
This post may contain affiliate links, and if you click a link or purchase something I have recommended, I may receive a thank you commission from the website. Clicking these links won't cost you any extra money, but does help me keep my site ad-free.