Tina, here.
My Aunt Coco used to wear this jacket made out of an old, beautiful, colorful quilt. She wore it all the time with her white jeans, polo shirt and Tretorns. She's my style icon, you may remember. I talk about her often on the blog. Anyway, I've been looking for a quilt jacket for decades. And now suddenly, they are a thing. But they cost a million dollars. At least the ones made from original old quilts. BUT ONE DAY while I was shopping for a client I came across this beauty: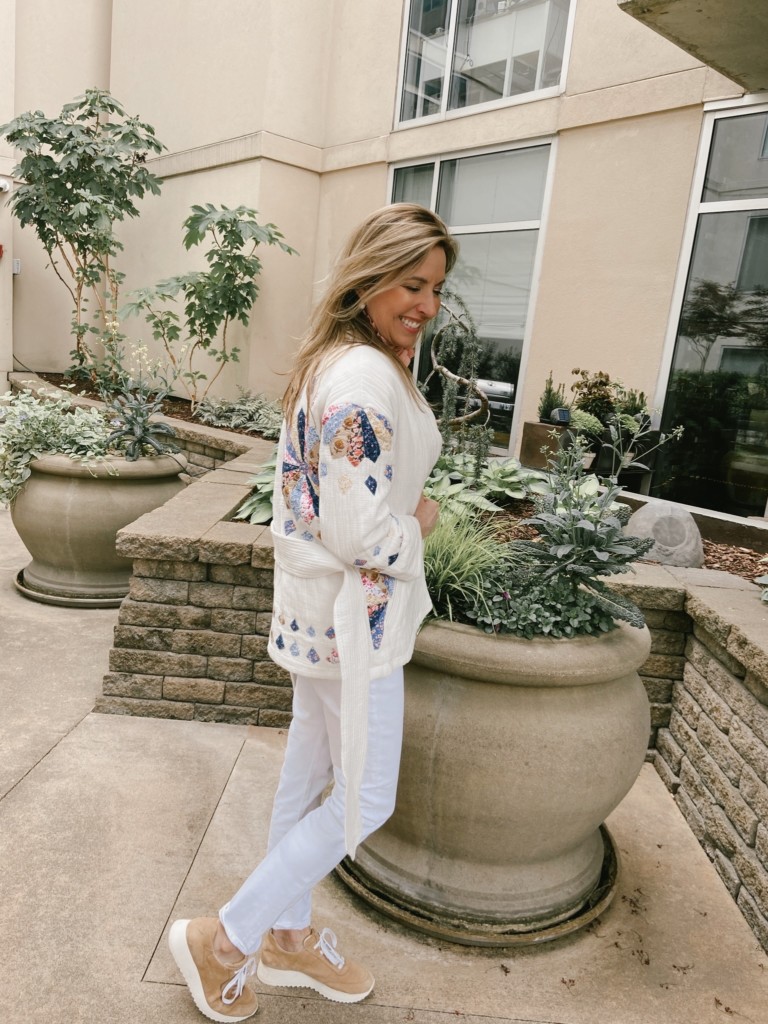 Can you believe it?! A mostly quilted jacket that didn't cost a million dollars! So naturally I scooped it up and have been wearing it, and multiple admirers have tried prying it off me. I'm still waiting to find the perfect vintage one. But for now, this is a good start. They're easy to wear and kind of different, which is nice every now and then. They add a little pep to your step, which we could all use. It turns out my kindred spirit friend Laura has the same obsession. I'm planning to acquire some old quilts for the both of us so we can have one made. Does anyone have a pattern? 🙂
Quilted Jackets
Are you ready to come out of hibernation?! Sign up for an IN PERSON or VIRTUAL package with me now to get ready for Spring & Summer!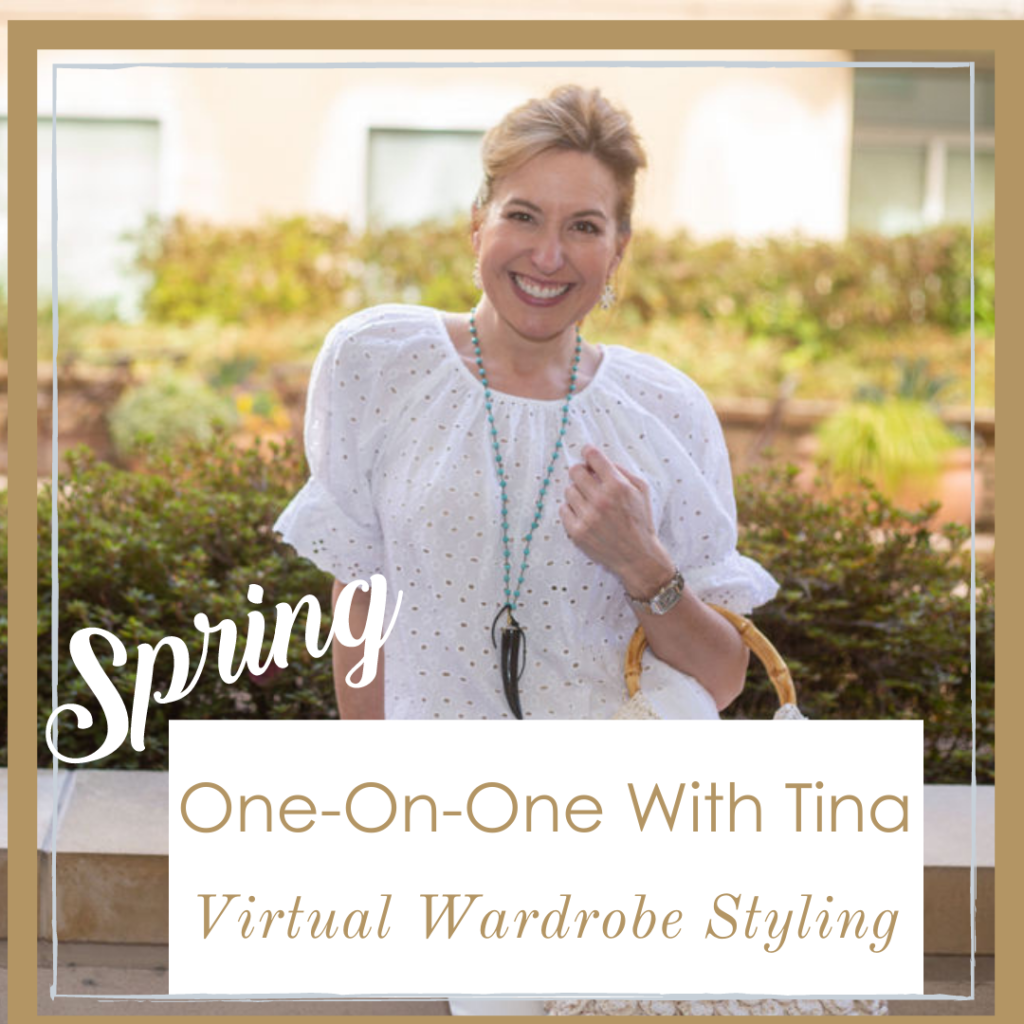 Styling Your Quilted Patchwork Jacket
If you have a vintage quilted patchwork jacket, please send me a pic! I'd love to see it!
Thank you for stopping by,
Tina
This post may contain affiliate links, and if you click a link or purchase something I have recommended, I may receive a thank you commission from the website. Clicking these links won't cost you any extra money, but does help me keep my site ad-free.