Tina, here.
Time for pre-Spring February Must-Haves! It's like a little capsule wardrobe! Like how I slipped in a pre-Spring reference, even though there's really not a related segue? We're just all ready for some sunshine in our lives. Although, I'm still holding out for at least one good snowstorm. Aaaaanyway, let's put an eye toward late Winter/early Spring outfits that are easy to put together, and easy to wear without feeling too "dressed." We're going to have to take baby steps, I realize, as we come out of a yearlong hibernation.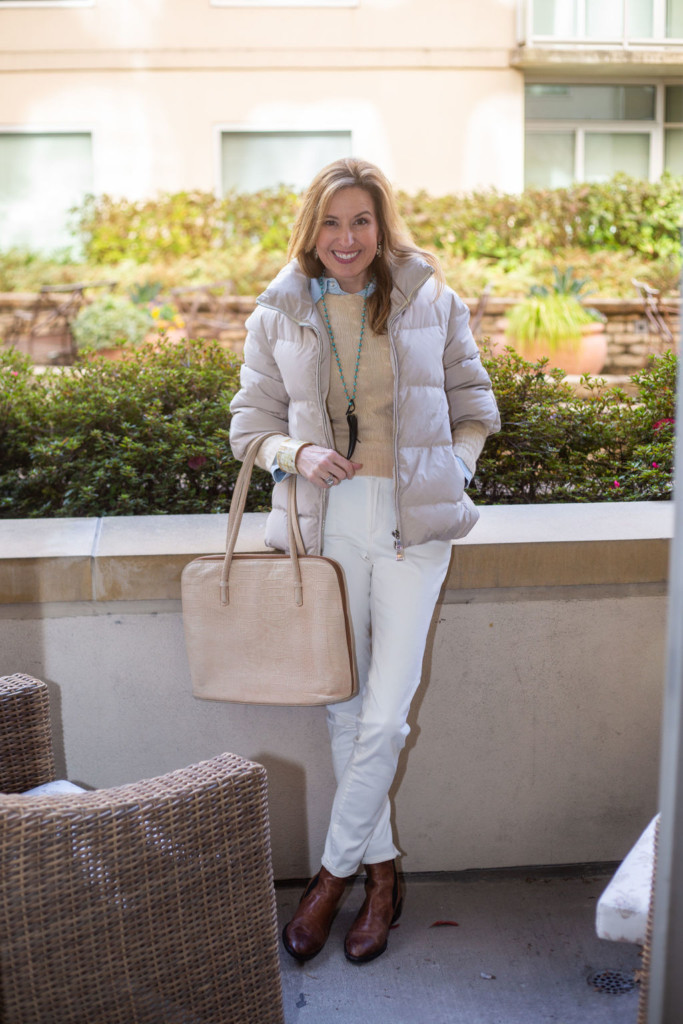 RELATED: The Best Winter Overcoats To Buy Now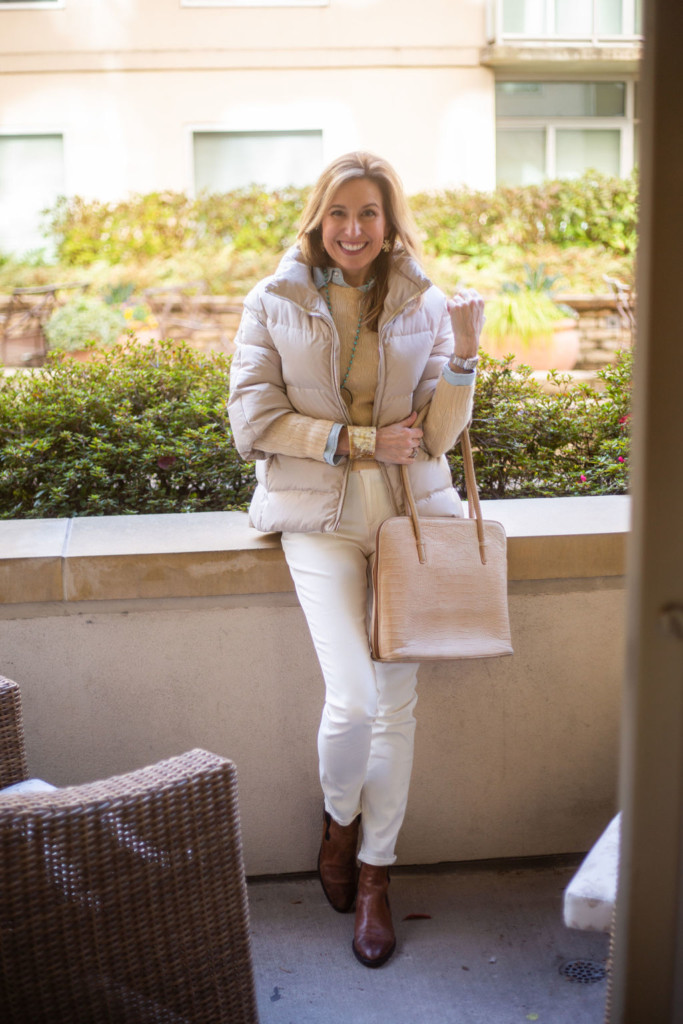 Six February Must-Haves
1. SPRING SWEATER
2. MID-WEIGHT BLOUSE
3. NEUTRAL PANTS
New Guide! Click to download!
4. TEXTURED TOTE
5. FUN NECKLACE
6. PUFFER COAT
Thank you for stopping by and shopping! Let's get ready for a Spring where we find ourselves dressing up again!
Tina
This post contains affiliate links, and if you click a link or purchase something I have recommended, I may receive a thank you commission from the website. Clicking these links won't cost you any extra money, but does help me keep my site ad free. All the clothes I wear are mine, and are not given to me for any promotional purpose. I buy what I love and wear what I love!