Tina, here.
Sweat much? It has been horridly hot in Nashville the past week or so. I look into my closet, getting ready to join friends on a porch for dinner, and it's just really tough to think of sweating in a beautiful cotton sundress, or worse, white jeans. So, I've been in search of summer athleisure, or performance wear, clothes that you can sweat in, or glisten as they used to say, and not look like you're training for the Tour de France. My clients are asking for it, too, so I'm sharing the haul with you!
Summer Athleisure Style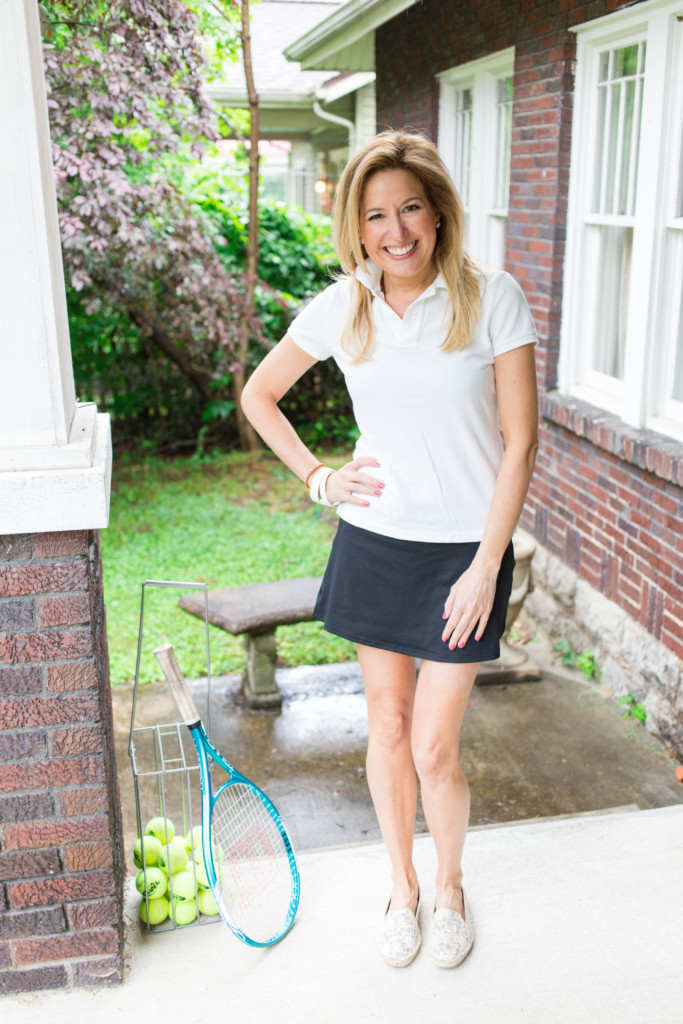 First, you need performance fabric, a material that has a comfy amount of stretch in it, and somehow magically absorbs your sweat to keep it from running down your legs. It's what tennis skirts, golf shirts, and fishing shirts are made of. Look for "moisture wicking." That's about as technical as I feel in the mood for. Second, we don't want to look like we're actually coming from the courts or water, so we need our performance wear to have some off-the-court style. Or, you can do what I do, and on a really hot day, I'll wear my skorts with a polo and espadrilles, tennis or no tennis.
I also like "athleisure" tanks I can wear under a linen shirt.

So if you're looking for a pair of skorts, there are so many cute ones right now...
Believe it or not, these pants are all moisture-wicking, what some may call "travel pants" but they don't look like the traditional re: frumpy travel pants!
Related: Summer Capsule Wardrobe, The Only Eight Pieces You Need
Everyday Summer Athleisure Outfits
Reimagine how you'd wear your athleisure - instead of sneakers, add leather sandals and a bright pair of earrings. The only caveat is to make sure your skorts aren't too short! Too short for me means any skort shorter than mid-knee. If you can find pieces with UPF protection, all the better.

I'm already booking Fall Virtual Style appointments in August. Email me now to get on the list! [email protected]