Tina, here.
Continuing our theme of wear what you have this Spring, since good clothes are hard to find and no one can afford to mess it up, and I do mean afford in the financial sense, here are some ideas for you on how to wear your black jeans this Spring!
RELATED: Printed Blouses: Wear What You Have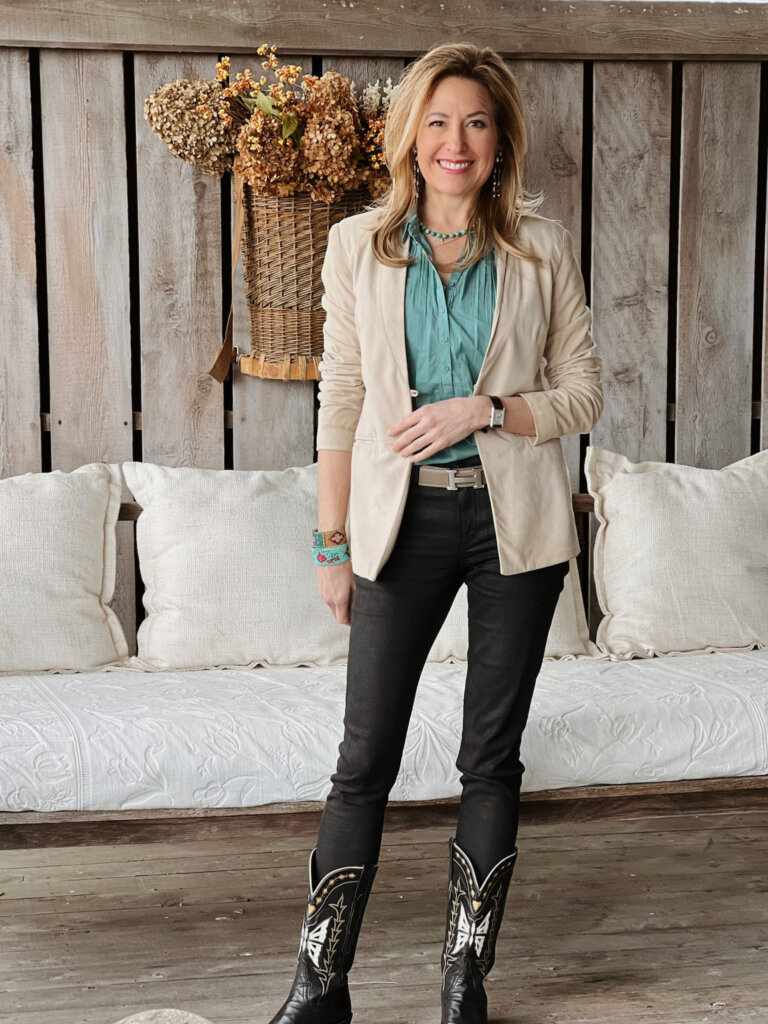 Don't put away your black jeans at the first sign of Spring! Pair them with some lightweight blouses and jackets for the transition. As you know, I'm not a fan of wearing primary colors with black like red, hot pink, or bright yellow. But there are some subtle colors that do work. Mostly nature - oriented colors like warm blue- greens (turquoise, teal), greens and warm, pale pinks. Think of the colors you'd see in a sunset. If you want to know more about how to wear color without looking like a cheerleader or kindergarten teacher, check out the video below.
RELATED: [Premium Content] Insiders Video + There's A New Color In Town This Spring
---
Announcing....I'm Booking Spring Appointments!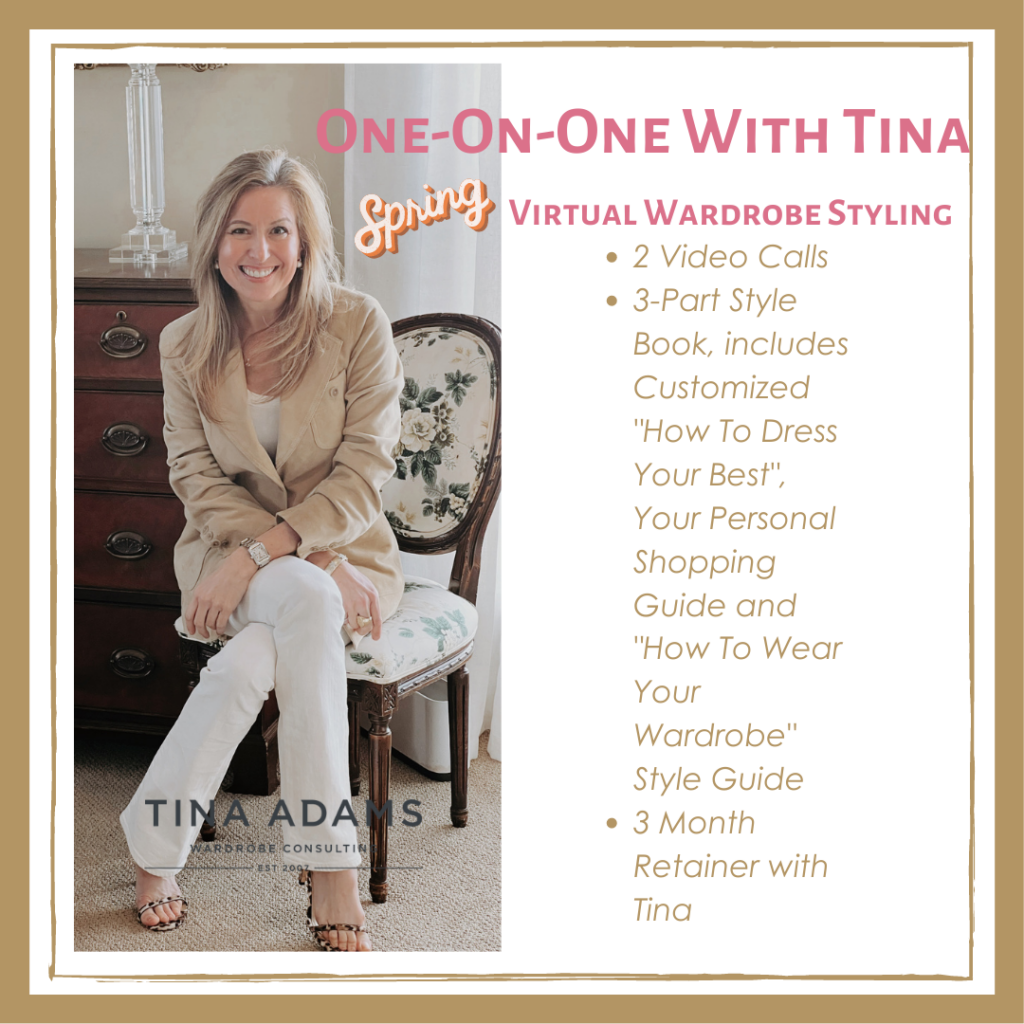 Click here to learn more about being styled by Tina!
---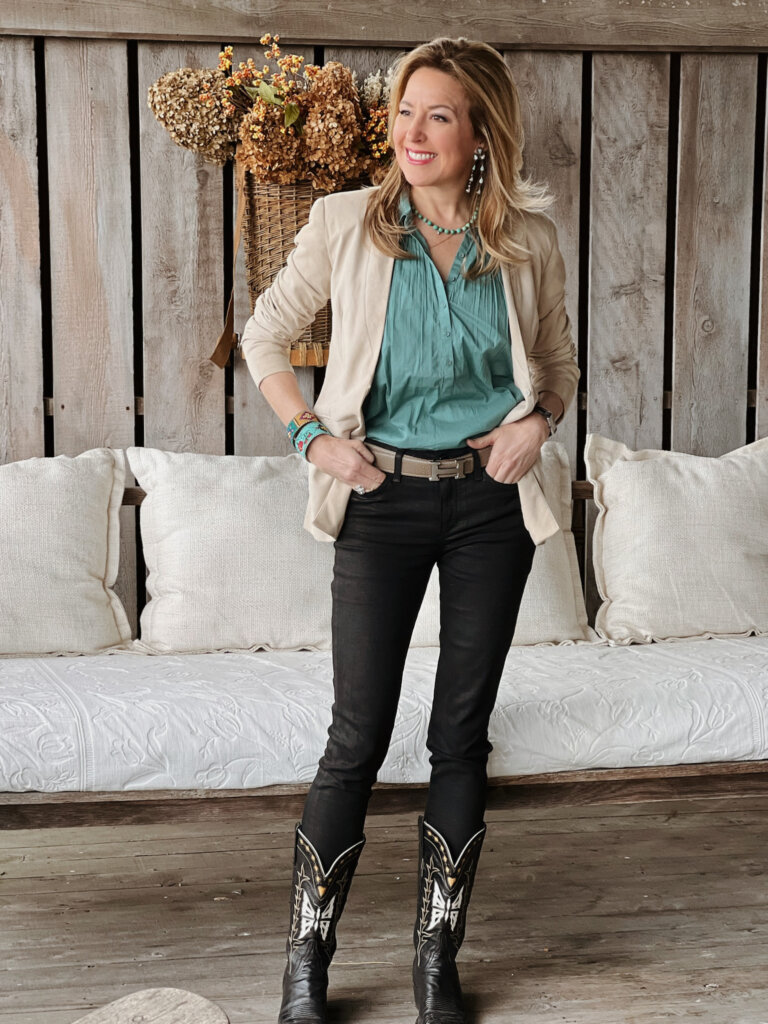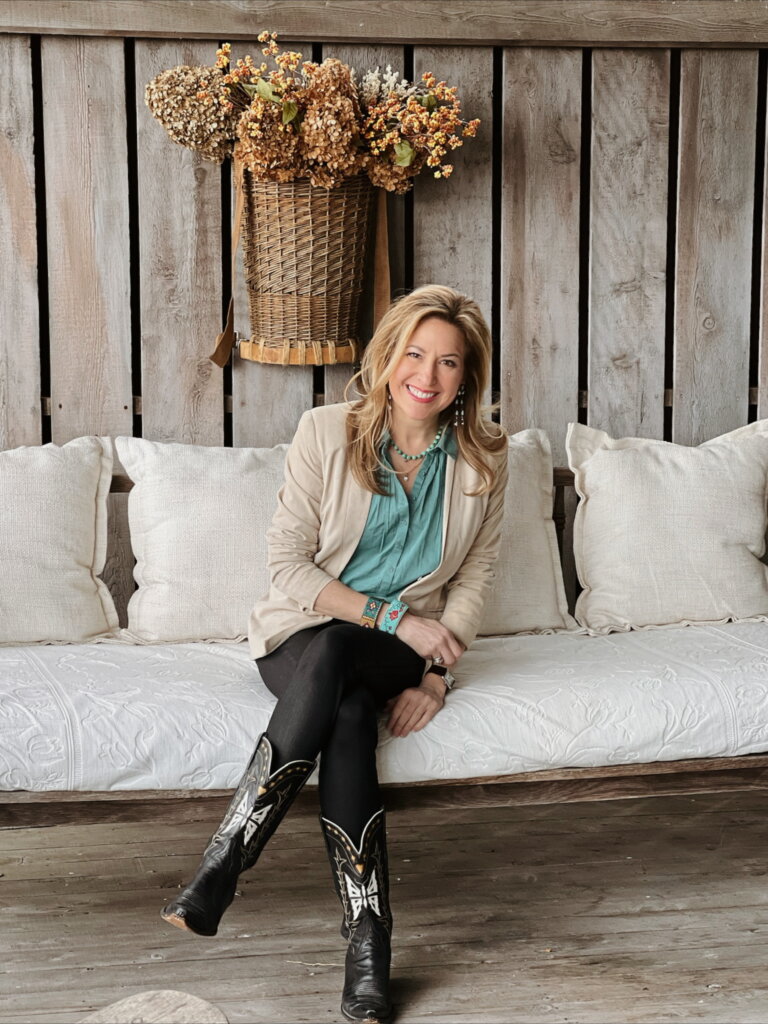 You can also still wear your suede jackets well into Spring as long as you don't pair them with heavy, dark Winter cords or sweaters. I'll be doing a post on how to wear your sweaters on a cold Spring day without looking like Old Man Winter.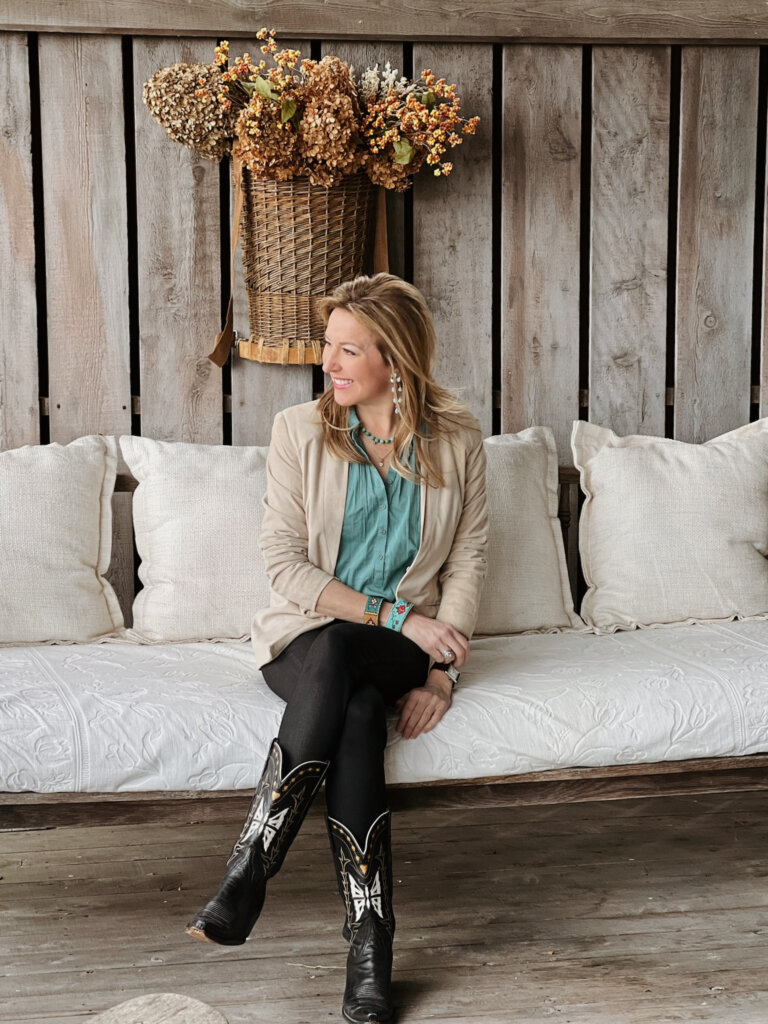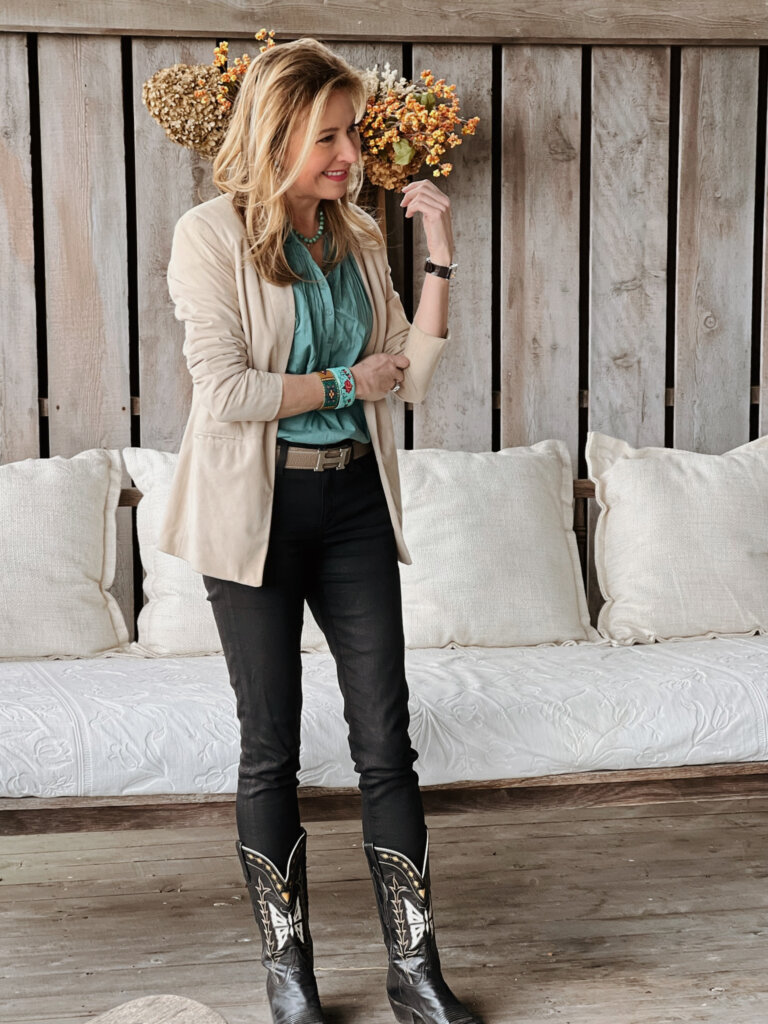 ALSO! Brand new video, Spring Jeans Refresher: What's In, What's Out Exclusive for Insiders!
Click here to watch. And if you're not an Insider yet, you can join for free today! 
Black Jeans For Spring Outfits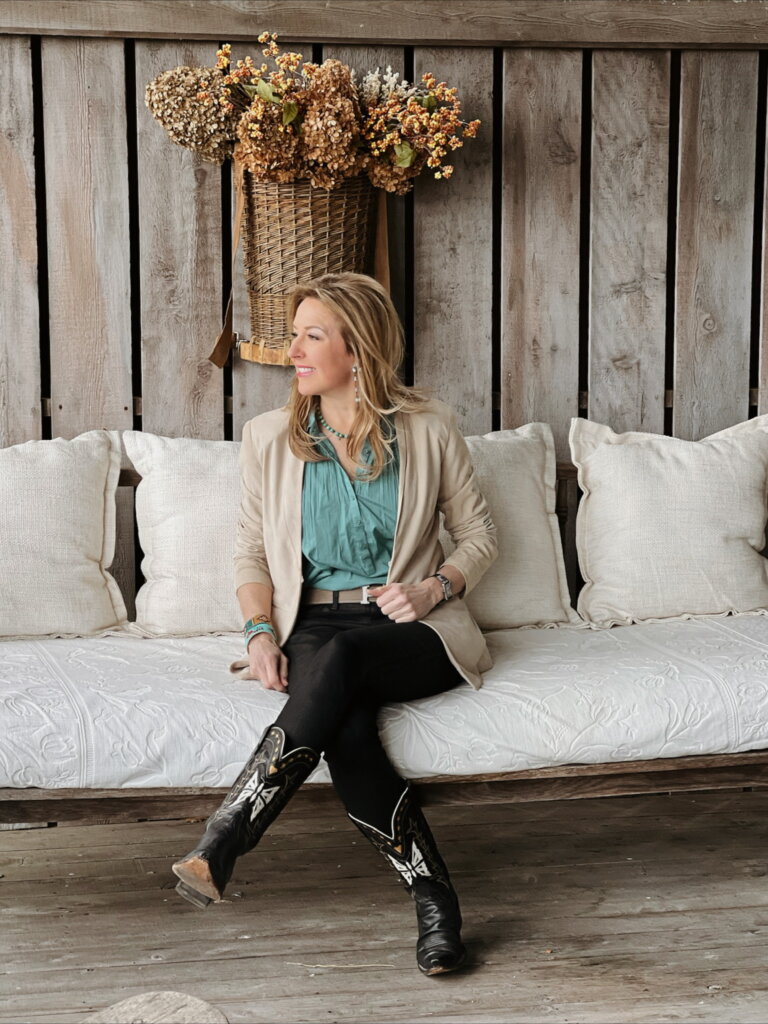 Don't forget to watch the new video!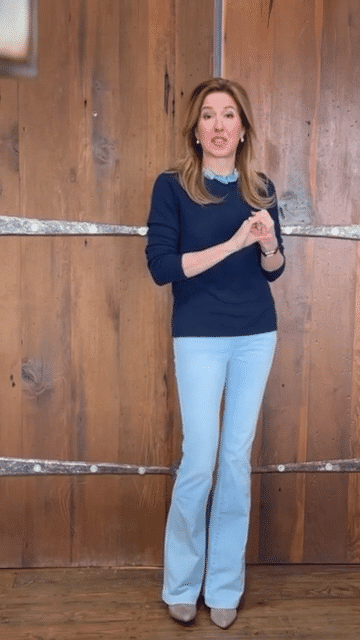 Spring Jeans Refresher: What's In, What's Out
I'm booking Spring Wardrobe appointments now! Book yours and get on my calendar!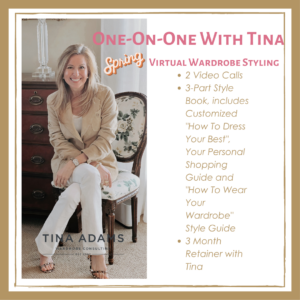 Thanks for stopping by, lovely readers!
Tina
This post may contain affiliate links, and if you click a link or purchase something I have recommended, I may receive a thank you commission from the website. Clicking these links won't cost you any extra money, but does help me keep my site ad-free.