Tina, here.
Thank goodness January is almost over. Usually I love January, but not this one. Like Mr. Tumnus described Narnia, pre-Aslan, to Lucy, as "always Winter, and never Christmas, think of that!" To which Lucy aptly replied, "How awful!" Moving on, and good riddance, January. And, ...Aslan is always on the move! Welcome February! Let's have some color! And vibrance! And winter white, always winter white!
But first, here's a little hack that will surely raise your spirits, if you'd like to have longer, leaner legs. It's a little jeans hack, and some of you may remember it, but it felt like the right time to bring it up again.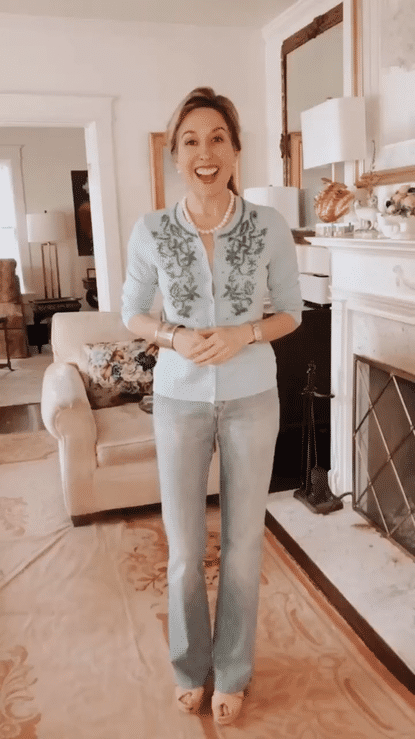 The full video is here for Insiders, and if you're not an Insider yet, you can join the free trial and see all the exclusive videos, style guides, shopping guides and enjoy early access to certain deals.
Now, for our uplifting February! Start with some color, and shoes are always a good place to start. The great thing about wearing jeans, is that you can pair any color or patterned shoe with them as long as you keep the rest of the outfit on the subtler side.
A red heel is a great foil to a winter white jacket with jeans. Mine are several years old, Manolos, and I tried to find some on eBay or The Real Real for you, but no luck. These and these (pricey) are similar.
RELATED: Leather Pants - Make Them Classy
Now, how about some more Winter Outfits with pops of color and fun patterns!
Thank you for stopping by, lovely readers! Don't forget to check out the jeans hack video!
Tina
This post may contain affiliate links, and if you click a link or purchase something I have recommended, I may receive a thank you commission from the website. Clicking these links won't cost you any extra money, but does help me keep my site ad-free.