Tina, here.
There are so many sales right now! Which is when mistakes are made - don't spend money to save money, and don't lower your standard of what you love when you're shopping a sale. I $19.99'ed my way through my 20's until I realized how much junk I had bought, and how many beautiful, lasting pieces I could actually have. So, to help you wade through the sales, I'm collecting the best jeans, tops, dresses, and some extra good stuff, too, as long as we're at it! I've made sure that there is a thorough selection of size ranges at the time of publishing, but I cannot emphasize enough how fast inventory goes these days.
RELATED: May, Glorious May! Summer Skirts (Instead of Shorts!)
Shopping The Spring Sales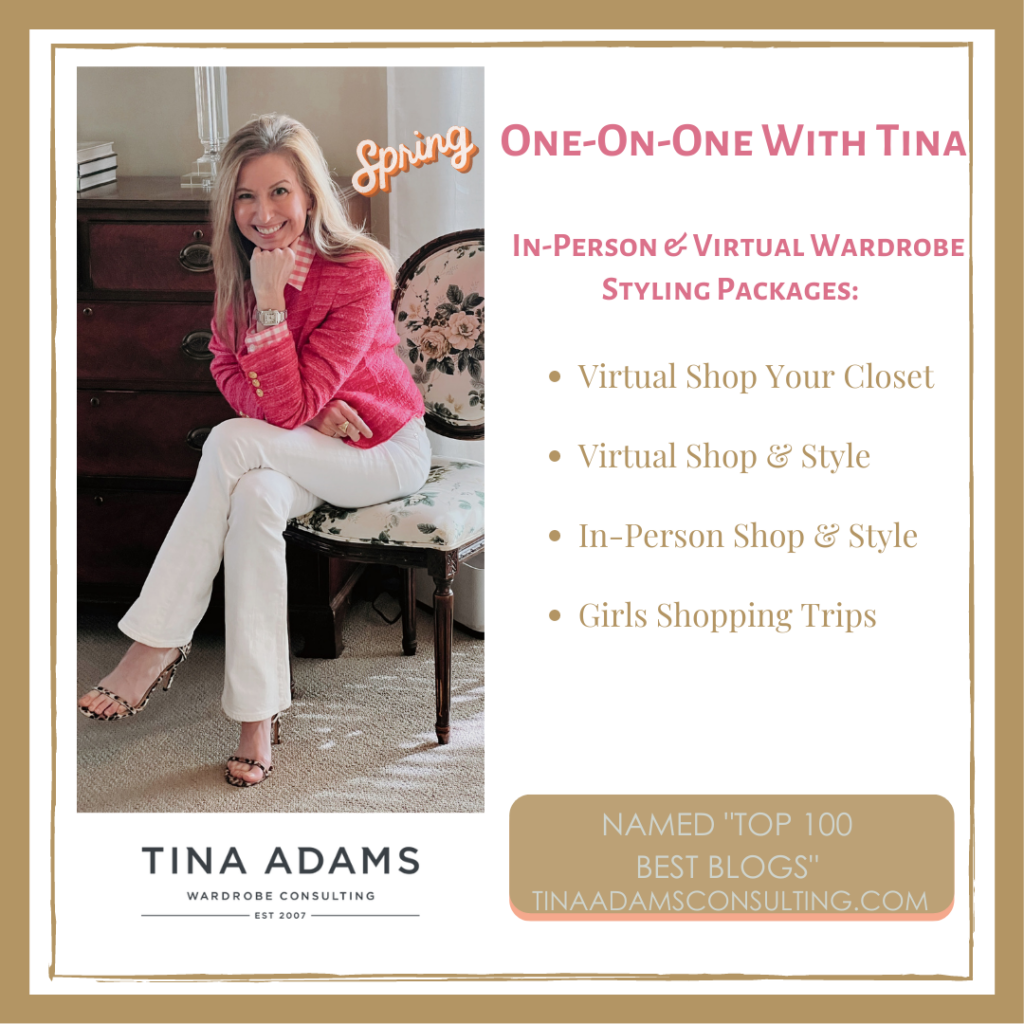 Thanks for reading! Don't forget to check out the new video on where to hem your dresses and skirts! Also, I'm starting to pack people for summer trips, and still taking wardrobe appointments, both virtually and in person, so get on my schedule if you'd like!
All my best,
Tina
This post may contain affiliate links, and if you click a link or purchase something I have recommended, I may receive a thank you commission from the website. Clicking these links won't cost you any extra money, but does help me keep the site ad-free. All the clothes I wear are mine.