Tina, here.
May Day may be my second favorite day of the year (behind Thanksgiving). Did someone leave a basket of wildflowers at your door? Or did you dance around the Maypole? I know I live in a fairy world sometimes, but my grandmother taught me they were real. And which flowers they hide in - foxgloves, sweet peas, forget-me-nots, lily of the valley... But I'm rambling...all this talk of flowers and Maypoles and old fashioned traditions does make one want to wear a pretty skirt instead of track shorts. Shorts when you could wear a skirt?! As if! Yes, let's dress like ladies and wear skirts! Scroll down to shop skirts outfits. But first, the rules.
How long or short should your skirt be? What kind of top do you wear with a skirt? Do you tuck or not tuck? Belt or no belt? What kind of shoes can you wear - flats? Sneakers?
Here's a video explaining all about wearing skirts, especially hem lengths. Insiders, just for you!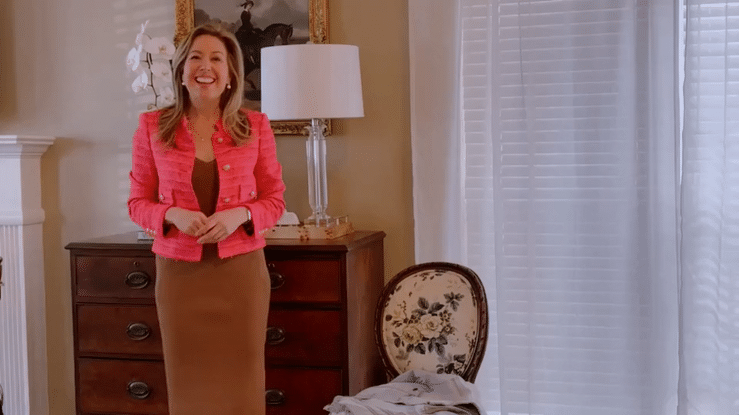 Insiders, click on over to watch the video. If you're not an Insider, you can join the free trial and instantly access all the exclusive content like videos, shopping guides and more! 
Here are the short answers, but for the full explanation with my commentary, watch the video! 😀
RELATED : New Trend Alert! Vests Are In (Again)
Length - it has to do with two things: height and age. Mid-knee cap is best for most of us. (Although neither skirt I'm wearing hits there.) The shorter your legs, the shorter the skirt can be. The older we get, the longer the skirt. The shorter the skirt, the lower the heels.
Style - Pencil skirts are a classic, and look good on most of us. Maxi skirts are tricky. Too straight and you're wearing a shower curtain. Too full and you're wearing a tent. A-line skirts are great for curvy women. The longer the skirt, the fewer the straps on your shoes.


Tops - If the skirt is full, wear a more fitted top, and you can tuck it. If the skirt is fitted like a pencil skirt, you can wear something blousy, and you can leave it untucked if it hits you around your hips, but you don't want it to fall much lower.
Belts - they're good! As long as you have some height. Otherwise, a belt cuts you in half and makes both halves look shorter.
Shoes - flats are good, as long as they are not a little girl round toe (oval toe is best) or too strappy (makes the ankles look big and legs look short). Sneakers work as long as they are not thick-soled and clunky, and best if they are more like a sneakadrille (sneaker/espadrille).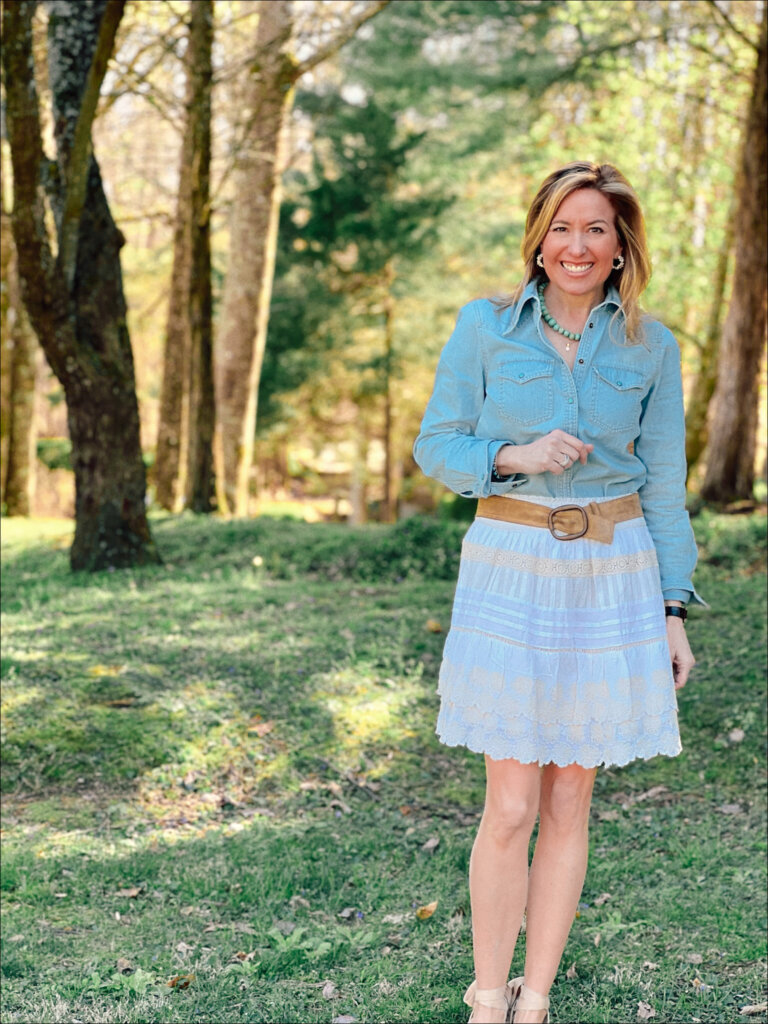 I love crochet skirts...they can get kinda short, and mine is what I would call borderline short...which is why I added a long sleeve chambray blouse instead of a fitted sleeveless number or something. Yin-yang, the law of opposites.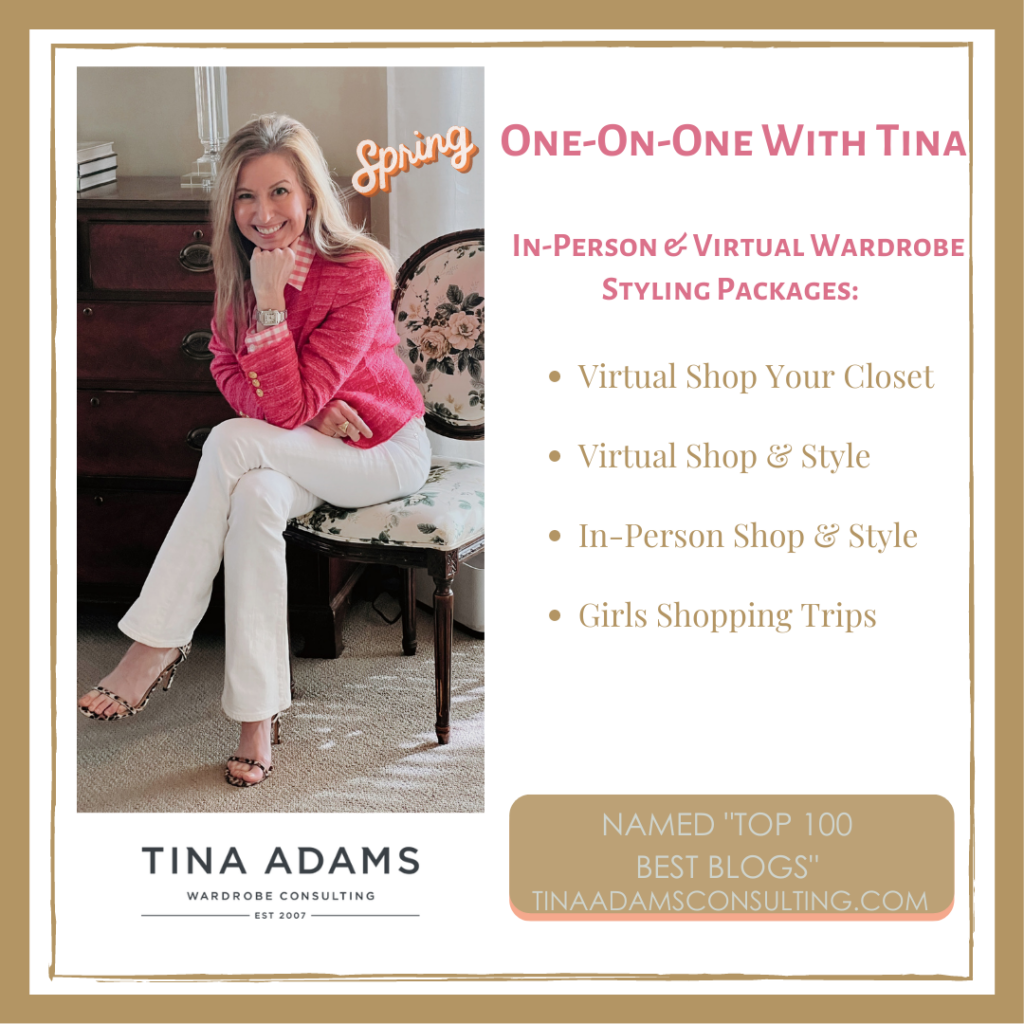 Thanks for reading! Don't forget to check out the new video on where to hem your dresses and skirts!
All my best,
Tina
This post may contain affiliate links, and if you click a link or purchase something I have recommended, I may receive a thank you commission from the website. Clicking these links won't cost you any extra money, but does help me keep the site ad-free. All the clothes I wear are mine.