Tina, here.
Have you tried wearing a pair of heels lately? I tripped and fell over in my kitchen last Spring when I put a pair on for the first time in a year. I've been wearing booties or sneakers all Winter, until last night, when I wore a pair of open-toe, slingback high heels - it was touch and go, especially up and down the stairs. But I made it. And will attempt more heels as it gets warmer. When I look back at photos over the past several years I realize how much I used to dress up compared to now, post-Covid lockdowns. I kind of miss it. So, today, I'm bringing you a fresh list of comfy and beautiful shoes, both flats and pumps, plus some pretty new handbags for Spring. And while I'm at it, some soft lip glosses that will usher in Spring.
---
Related: Ten Spring Must-Haves For Your Spring Wardrobe
---
Spring Shoes: Flats, Clogs, Mules, Pumps & Heels
I've tried all these brands, but not all these styles. Most of my clients have what they describe as "problem feet", meaning it's hard to find a good shoe that is comfortable and attractive. The choices have gotten SO MUCH better since I started out in this industry. Here are some of my favorite "comfort brands" that have brought us some pretty options. Scroll down to the end of the post for outfit ideas with these great accessories, including the cover image. On another note, you'll see lots of clogs and mules again this Spring. I'm pretty solid on recommending you only wear clogs with pants, or they'll look too clunky.
Flats
Pumps & Heels
Spring Handbags
You'll see a lot of bucket bags, woven materials, and pretty "lady purses" this Spring. Basically, just buy whatever style works for you. I've decided I don't like hobo/bucket bags because I can't find what I need, but that's just me. I am loving these prim and proper lady bags. I tend to like old lady things anyway. 🙂
Spring Lip Gloss & Random Beauty Products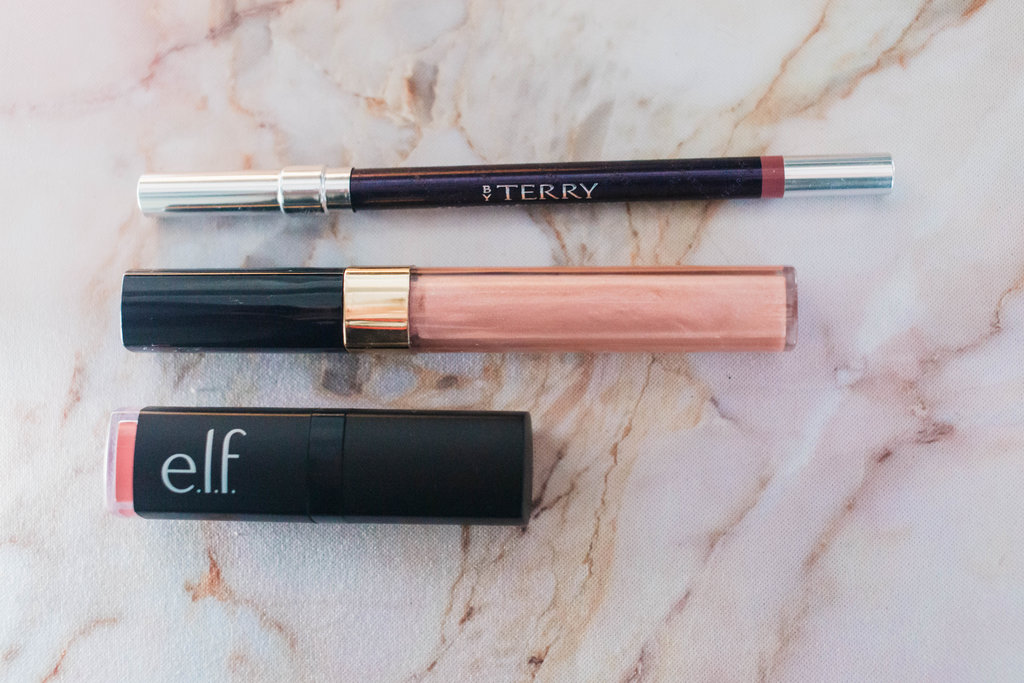 I'm partial to Chanel lip products. I believe their colors are so incredibly beautiful. Especially the glosses. For a more reasonable price point, I've discovered Milani and Neutrogena also have very pretty glosses.
Don't you feel ready for some color, some sun, once the weather turns warmer? I always feel so pale and suddenly want to get a little color. But I stay out of the sun and wear major sun protection when outside, so the answer for me is tinted lotion (I used to do spray tans, but that's just too much of a hassle). I've also experimented with a few other random beauty products, which is a JOKE because I am not a product person and I'm no good at hair and makeup. But still, it's kind of fun to play! So I threw in a random product or two that I've used and liked.
Outfit Ideas With Spring Shoes and Handbags

Book your virtual closet cleanout and style session with me now that Spring is right around the corner! I have some availability in March and April is still pretty open!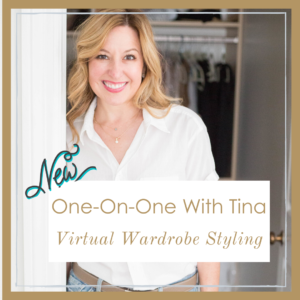 All my best,
Tina
This post may contain affiliate links, and if you click a link or purchase something I have recommended, I may receive a thank you commission from the website. Clicking these links won't cost you any extra money, but does help me keep the site ad-free. All the clothes I wear are mine.