Tina, here.
Flamingo pink, pale lavender, butter yellow, ....all good colors for this Spring. But have you noticed another color making its way around the fashion block? I thought I'd never be able to wear it, but lo and behold, I, Tina Adams, with a still pale from Winter complexion and  light brownish hair, can wear sage green. I think you can, too! How do you know what colors look good on you? It's not as much about your hair color as it is your complexion. Anyway, without going too deep into color theory, the takeaway is that if you think you can't pull off sage green next to your face, add something in this soft, natural tone on your bottom half! Here's a little teaser for the video...if you're not an Insider yet, you can join for free and access all the exclusive guides and videos, plus get early access to special deals like last week's 25% off exclusive to my readers!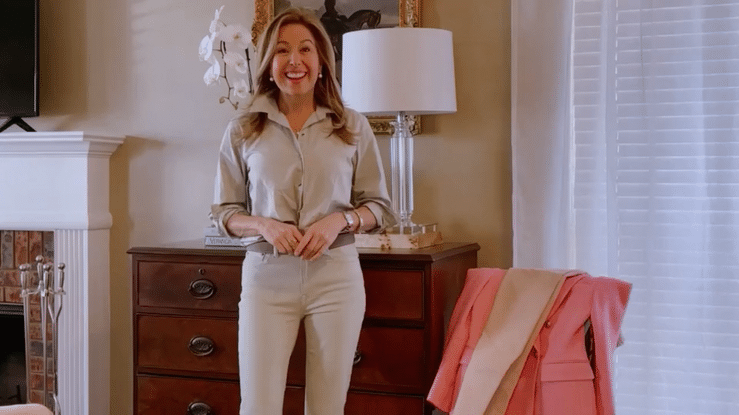 RELATED: The Best Way To Wear Pattern In Summer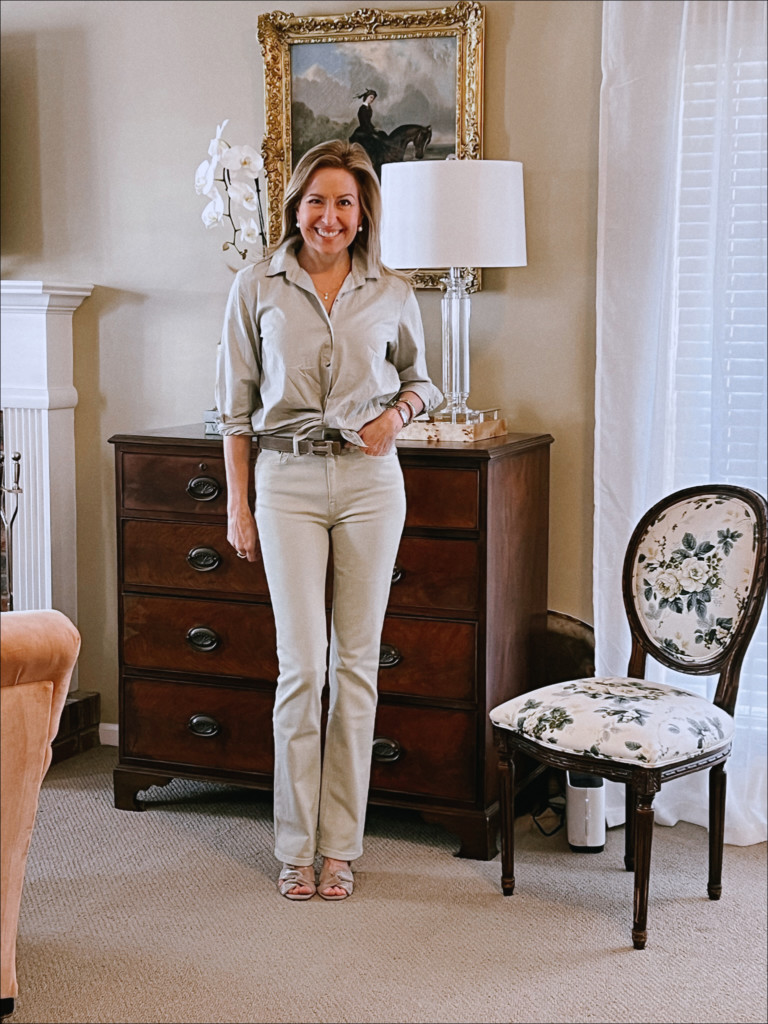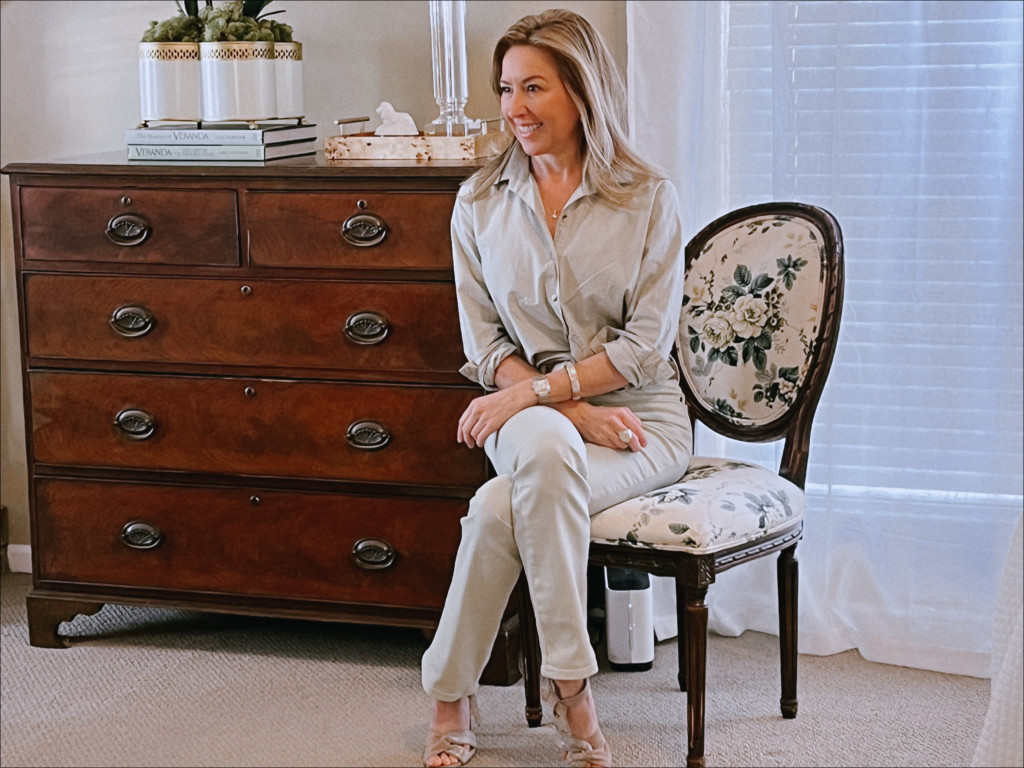 I promise these jeans (more sizes here) and button-down (here's a linen version, and here's cap sleeve sage blouse) are both sage green. We had a hard time getting the color right, but click the links for a better look. You know I love tone on tone...more on that in the new Insiders' video, Fresh New Ways To Wear Color This Spring.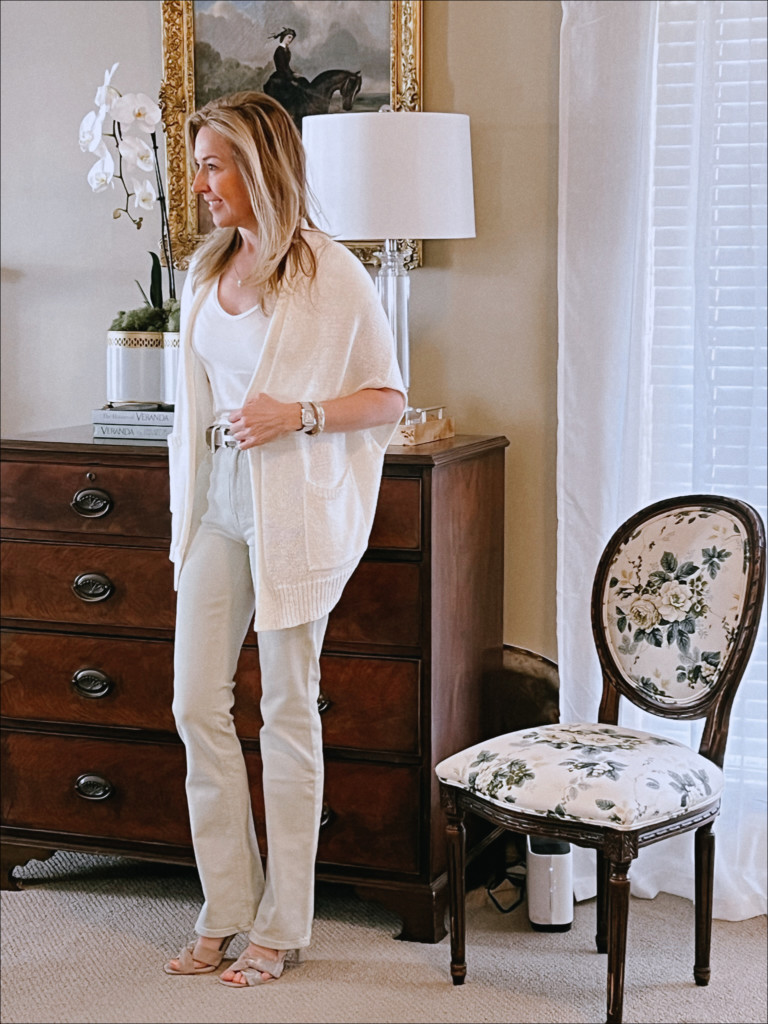 ---
I'm booking Spring Wardrobe Appointments! No matter where you live, I can transform your wardrobe and help you achieve the holy grail of dressing, dressing with effortless style. Book your Virtual or In-Person (Nashville, Chattanooga & Atlanta areas) package now!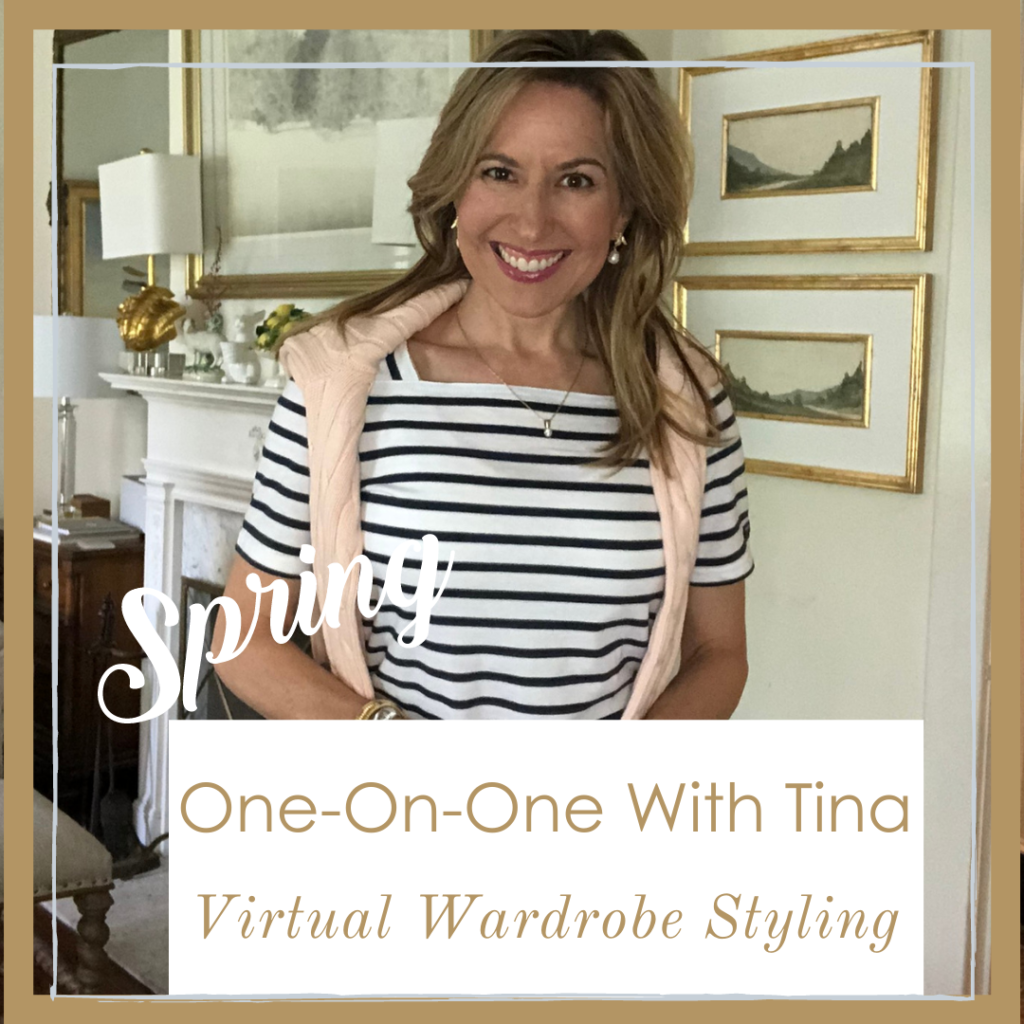 ---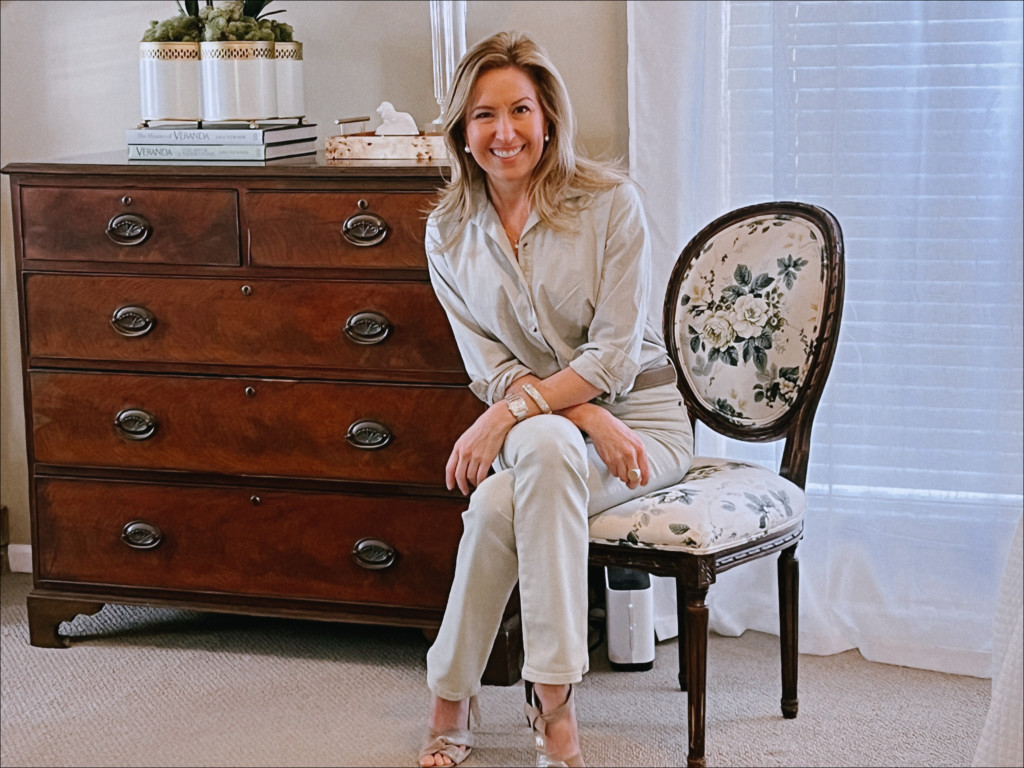 How pretty would a sage green dress be for a garden party or wedding? Or outdoor graduation? Sooooo soft and pretty, and natural.
Some Sage Green For Spring

Sage Green Outfits
Thanks for reading! Don't forget to check out the new video on the 4 ways you can transition your Winter wardrobe into Spring!
All my best,
Tina
This post may contain affiliate links, and if you click a link or purchase something I have recommended, I may receive a thank you commission from the website. Clicking these links won't cost you any extra money, but does help me keep the site ad-free. All the clothes I wear are mine.