Tina, here.
You can improve the jeans you have now, today, and feel better in them tomorrow. Now, I must have you on board with me that some jeans are a lost cause. And I'm going to talk you through which jeans those are, and how to avoid buying the wrong ones again. But for your jeans already hanging in your closet, here's three quick tips for how to improve them.
Three Quick Style Secrets To Look Better In Jeans Today
Don't Miss! New Insiders Exclusive. We've been going about buying jeans all wrong. What's the best pair of jeans for your shape and age? I have had a revelation, an absolute revelation. Insiders, hop on over to access this new guide. And if you're not a member, I promise you, you want to see this. I'll save you the $14.99 many times over when you stop buying the wrong jeans!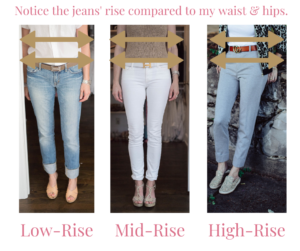 Now I Understand The REAL Reason It's Hard To Find Jeans That Fit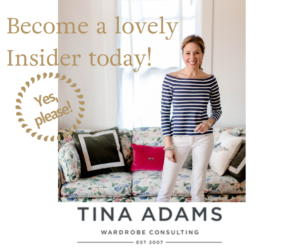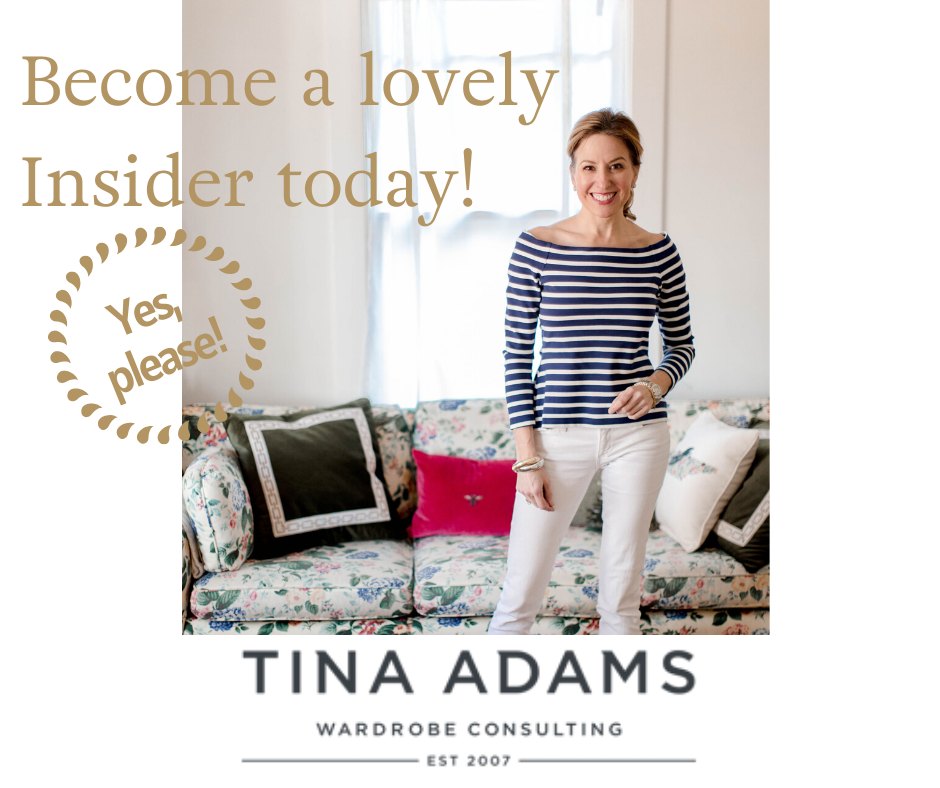 1. Iron a center crease down your jeans.
I'm always telling my clients we want to create vertical panes with our clothes, not horizontal. We want length, not width. So, when you iron a crips crease down the front of your jeans, you're creating a long, narrow leg. Even if you're wearing flats! More on flats and jeans in a minute. You can do this trick with both bootcut and skinny jeans.
I love a good before and after. (It looks like I'm talking because these are from the video I took. Fancy editing.)
Other than that gorgeous crease, what's different about the second shot? Hint: her name is Coco. Look reeeaal closely. But not so close that you notice I'm not wearing a cami. And this is why I recommend you wear a cami under everything.
The first step is to fold your jeans correctly to make a center crease. This is also how I want you to start hanging all your jeans and pants, to reinforce the center crease you're about to make.
And then use a really hot iron to nail that sucker down! (I think I got rid of my ironing board during one of the many times I *almost* moved.)
And voila! Catch the whole process in this little handy video I made you.

The Best Jeans Right Now For the Value

How To Style Your Jeans
One more "after."
2. Choose a low vamp shoe.
You may think you can't wear flats with bootcut jeans or full leg dress pants. Alert: it has nothing to do with the heel! It all has to do with the vamp. What is the vamp? It's the top part of the shoe, the piece that covers the top of your foot. So, let's say you're wearing loafers or sneakers. They have high vamps, meaning they come up pretty high on the foot. Below I'm wearing a high vamp pair of slides (and they are flats).
How much better does the low vamp pair look? And, I'm still wearing flats.
As long as you can see the top part of your feet, and toe cleavage is even better, you'll take off "lbs" and add inches. What is it about seeing that top part of the foot that creates height and leanness? It's the same reason why I say to cuff your sleeves and show your wrists, and to wear a v-neck to emphasize a long neck - these are narrow points, and will lend the look of a fine-boned figure.  One more little rule, your low vamp shoes must have an almond toe shape (or slightly pointed), but not round! Round toes tend to look like the little girl Stride Rite's or Mary Jane's we wore in the '70's.
Back to jeans with flats - this may mean you have one pair of jeans for heels, and another pair hemmed for flats. I do. A low vamp, no matter what you're wearing, always creates a longer, leaner leg.
Same trick works with skirts and dresses, too.
How To Style Jeans With Flats
3. Tuck in your blouse.
Some of you hate me for suggesting this. Don't worry, I got your back! Add an open high-low jacket or sweater. This layer gives you the coverage you want when tucking, but you don't lose your shape. So why tuck? It visually elongates your figure. Height always conveys leanness.
How To Wear Jeans With A Tucked Blouse

Ok, now I really want you to give our Insiders Access a try - for free- to see all my other revelations on why you're never finding jeans that fit you! And how to start finding them. You'll know when you try on a pair why it doesn't work, and where to go from there. Insiders, hop on over now. Friends, join our free trial here.
Thank you so much for reading!
Best,
Tina
This post may contain affiliate links, including Amazon Services, LLC Associates Program, an affiliate advertising program, and if you click a link or purchase something we have recommended, we may receive a thank you commission from the website. Clicking these links won't cost you any extra money, but does help us keep our site ad free. All the clothes I wear are mine, and are not given to me for any promotional purpose. I buy what I love and wear what I love!