Tina, here.
A friend shared a WSJ article with me last week about the return of Muffy and the 1980's Preppy Handbook. What a welcome turn of events THAT would be from the current state of sloppy slash skanky dressing that is way too common. Bring on the madras, tartan, Lilly prints and seersucker (let's settle this - the flower is lily as in of the valley; the icon is Lilly as in Pulitzer). This preppy revival was bound to grab the coattails of the chintz-fueled grandmillennial trend. As a child of the '80's, I really never left. My wardrobe, and this blog, are a testament, in many ways, to a classic, sporty American style. Take the Polo. Firstly, did someone say Ralph Lauren? Secondly, yes, I'll take any non-invasive help I can get to flatter cheekbones, chin and collarbone, as a face-framing polo does. Collars elongate the neck, too. Great bonus.
RELATED: Fall Fashion Is Here And I Like It!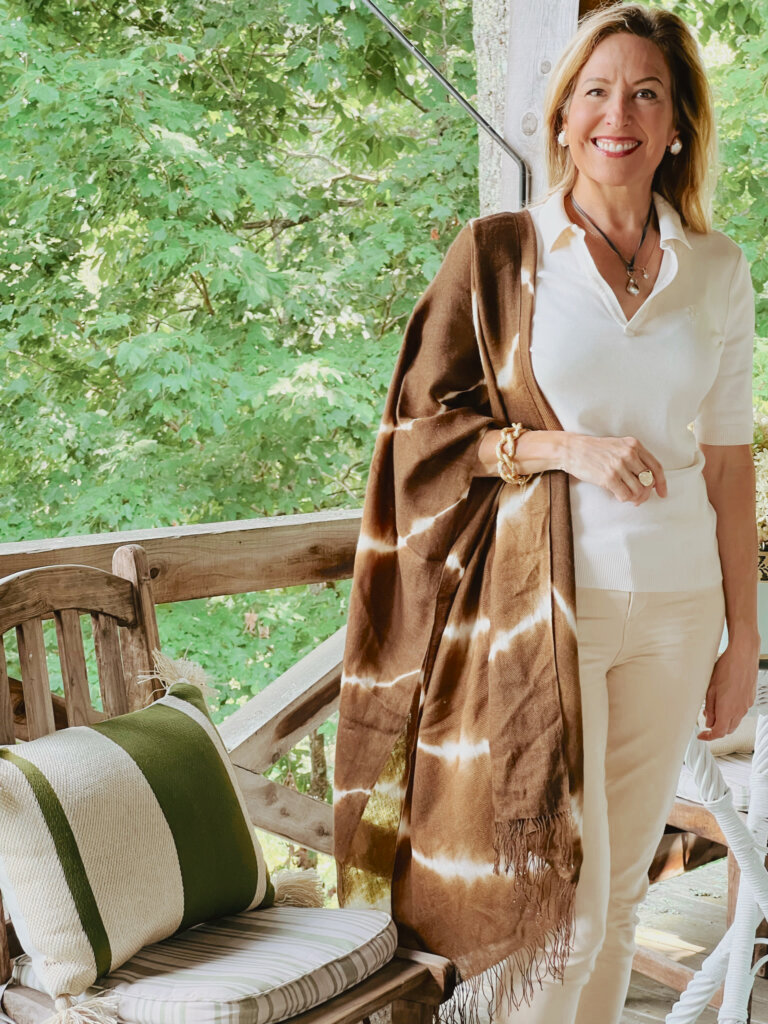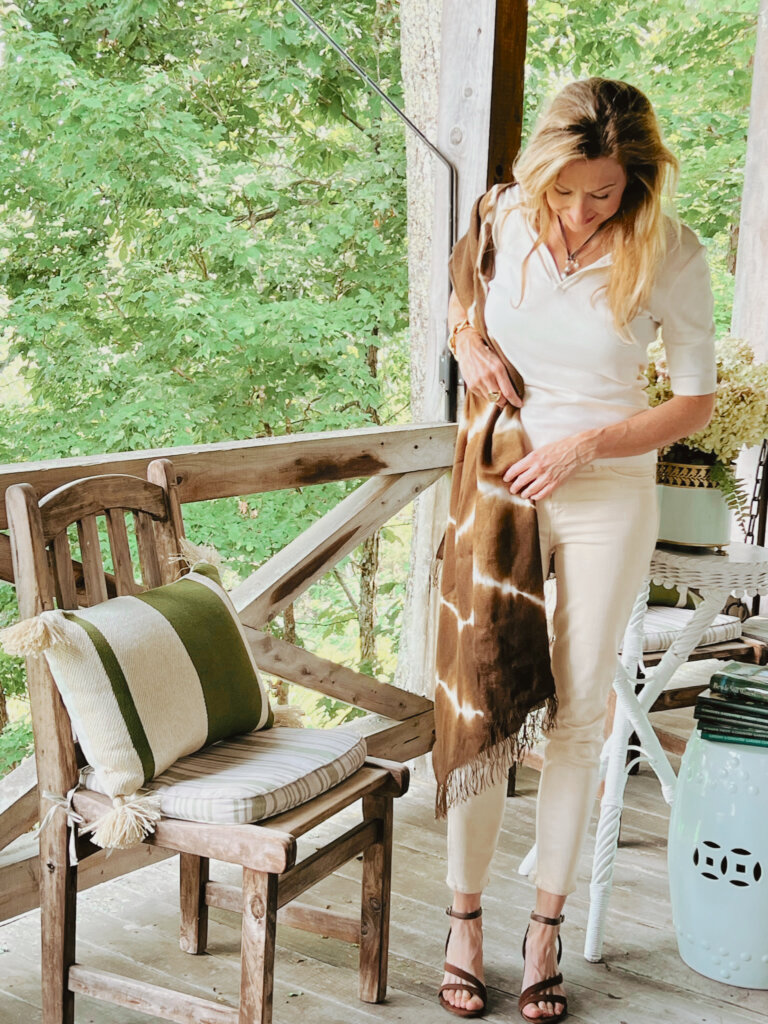 My cameraman forgot to yell at me to push my hair back so you could see the actual collar.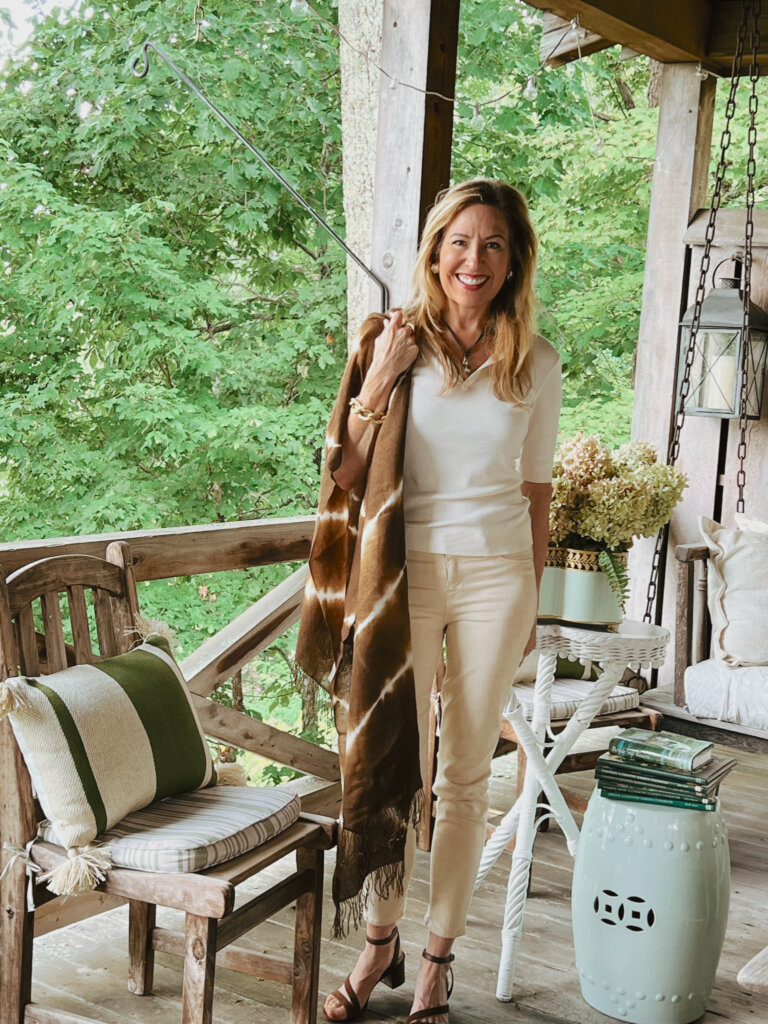 Polo Shirts For Fall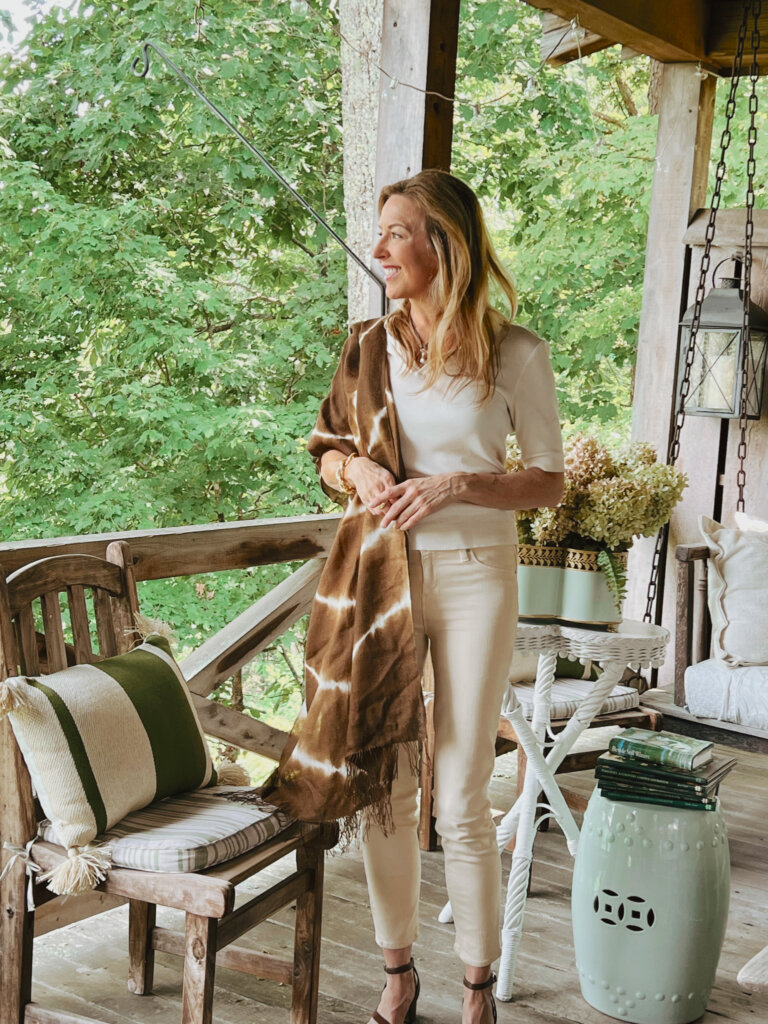 Thanks for stopping by! I'm already starting to clean out closets for Fall shopping and styling! Book your package with me now, no matter where you live I can help you in person or virtually.
Thanks again for stopping by and reading,
Tina
This post may contain affiliate links, and if you click a link or purchase something I have recommended, I may receive a thank you commission from the website. Clicking these links won't cost you any extra money, but does help me keep the site ad-free. All the clothes I wear are mine, unless stated otherwise.